Visual and verbal literacy are developed through active experiences with the visual arts, including questioning and dialogue, what it often called Art Talk.
Higher forms of mental activity are constructed and transferred to children through dialogue with other people. Art-making is often a social activity for young children where language is developed. What follows are some questions for adults to ask when they talk with children about their artwork.
1. What can you tell me about your picture?
This open-ended question is a great way to get kids to start talking about their art. This lets the kid do the talking about his creation instead of you limiting their imagination license by imposing your perceptions. What can be worse than saying, "That mountain is pretty", only to discover later that it was in fact a hut.
2. How did you get the idea for this picture?
By explaining the inspiration, the child recognizes his own creative spark and makes the connection from real-life events to artistic creation.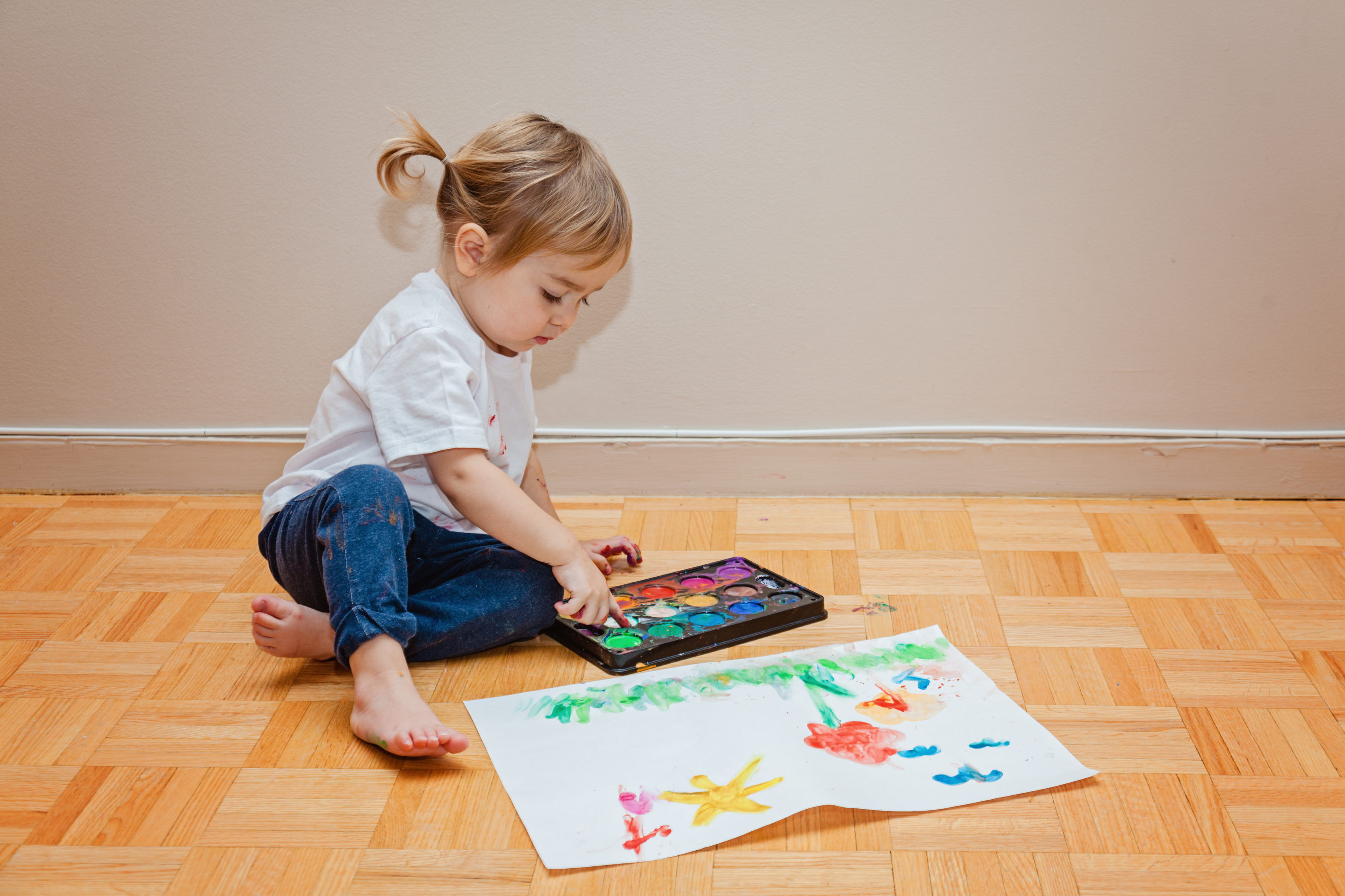 3. What do you like about your picture?
This question teaches your child to value his own internal validation rather than performing in hopes of gaining the approval of others, and hence, eventually boosts their self-confidence.
4. What title would you give this work?
A title encourages your child to think about the main idea or concept of their work.
5. Why did you"¦..use brown for the sky? Make the girl so much larger than the boy? Use only the bottom of the paper?
Basically ask why the child decided to draw or color a specific element of the work in a particular way. Make sure your tone is neutral – you are asking for clarity, not judging or criticizing the work.
6. How were you feeling when you made this picture?
This question helps them draw a connection between their then-emotions and the resulting creative expression.
7. If you could make this picture again, what would you do differently?
This question induces your child to literally look at the other side of the picture and consider the alternatives. It teaches your child to critically analyse their work, evaluate their strengths & weaknesses, and thus, be even more creative & innovative in their next work.
Help your child express themself creatively, yet learn to think critically.