From THE Champion to Future Champions: Novak Djokovic Foundation Continues to Encourage Children to Play Sports
Within our unique program "Path of a Champion", we donated tennis balls to clubs throughout Serbia and organized a Kids Play Day for children aged 6-12 at Novak Tennis Centre. More than 30 kids from different parts of the country had an opportunity to play, hang out, and practice, and take home memories that will last a lifetime.
The season of sport is well underway. The Olympics have started, football didn't come home, and we all know what happened at Roland Garros and Wimbledon. The country of tennis is organizing yet another international tournament – Belgrade Ladies Open. The donation of balls and the public practice announced the tournament in the best possible way.
Our founder Novak Djokovic is someone who lives his dream but also wants to inspire others to believe in themselves and their own dreams, follow them and fight for them. However, in most situations, dreams and wishes are not sufficient to succeed, because they must be supported by parents, teachers, and coaches, and all others that genuinely care about children at a young age. This donation of tennis balls will allow children all over Serbia to train and play in better conditions because sport at this age should be precisely that – play.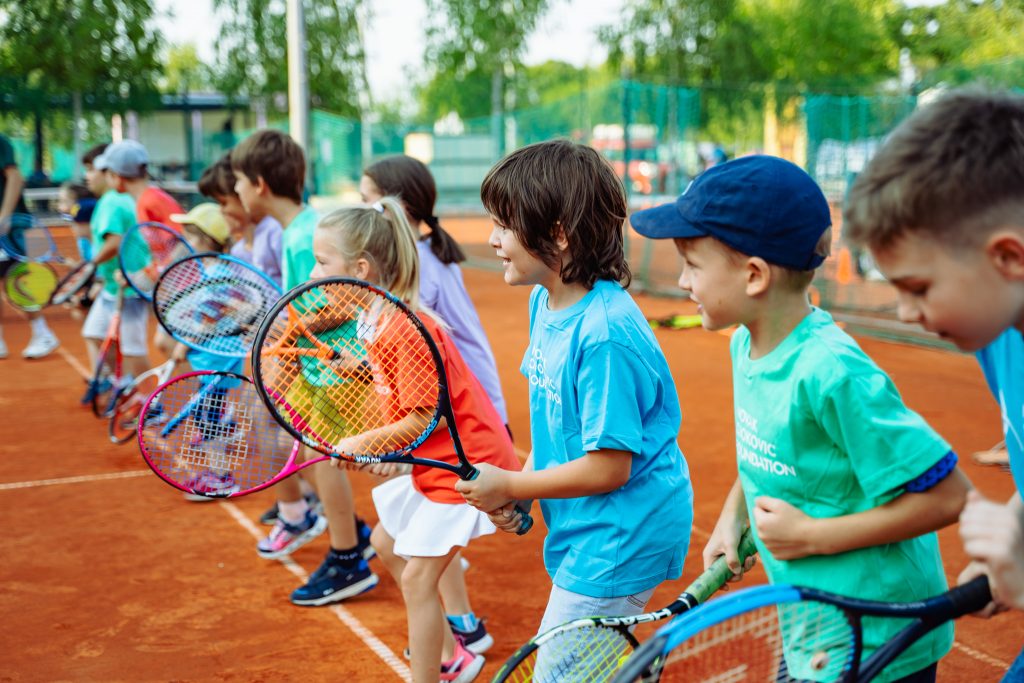 "We at the Novak Djokovic Foundation, and within our program Path of a Champion, are very proud and happy to donate kids' tennis balls to clubs in Serbia who are actively working on the popularization of the sport. With their dedicated work, they confirm time and again that they are on the right path of a champion that leads to success through play. The enlargement of this donation to clubs in the neighboring countries encompasses Novak's personal beliefs and values that sport connects people, overcomes differences, and transcends boundaries – while uniting them into one winning team on all world meridians, whether they are in our part of the world or, like Novak at the moment – in Tokyo!" – said Ana Jovanović, manager and author of the program Path of a Champion, and a former international of Serbia's Fed Cup team.
You might be wondering what were our future champions doing during public practice. Well, they were jumping, collecting balls, running through drills, practiced forehand and backhand"¦ some may have tripped on clay or dirtied their clothes, so what? What matters is that we had fun and made new friends! Under the watchful eye of Kaća, Robi, Dragan, and other coaches at Novak Tennis Center, children from Kragujevac, Šid, Valjevo, and other cities trained and went home overjoyed.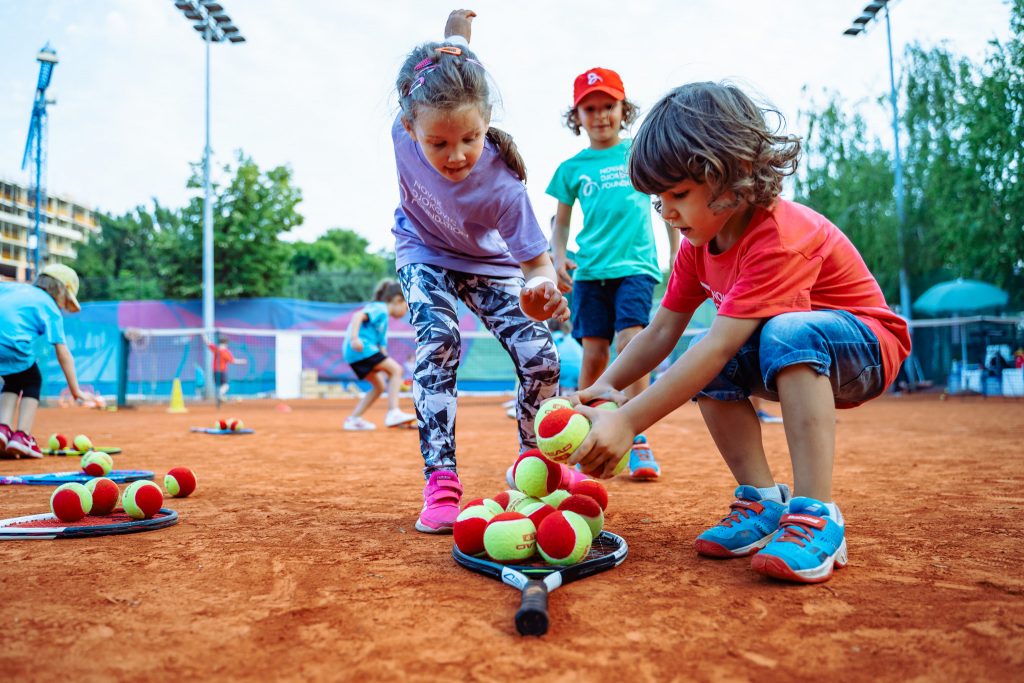 "It's important for children to take up sports at the age of five in order to better understand teamwork and healthy competition. Up until they are ten, it's essential that, through play, they experience as many sports as possible. Today we practiced on two courts divided into four drills. We developed kids' motor skills and coordination, and we also explained different ways of movement on a tennis court. Kids learned contact, forehand and backhand. Some clubs from Serbia got new balls which is very important in their further development as it will give them an opportunity to practice according to the Tennis 10s standards." – observed Katarina Vranić – Kaća, one of the wonderful coaches at Novak Tennis Center.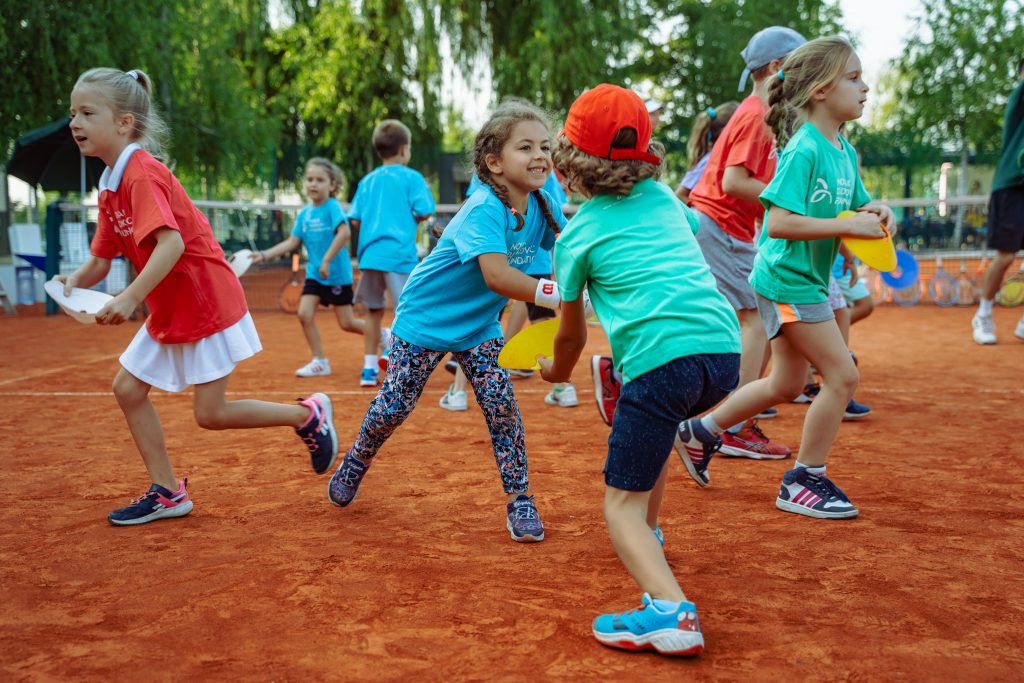 When asked what they liked best during practice, kids provided interesting answers: Vera, Lena, Nadja, and Misha fancied drills and running, whereas Andrea, Ray, Sasha, Moma, Andrej, and Andreja preferred hitting balls and perfecting their forehand and backhand. Tara, Luka, and Janko, our little diplomats, said that there was nothing that they didn't like and that everything was super!
Why, thank you, lads and lassies, that's what we like to hear!
Now, what are their dreams and what would they like to be when they grow up? Well, Ray is determined to become a tennis player, Andrea will be an actress, while Andreja will become a waiter! Wow, how cool is that!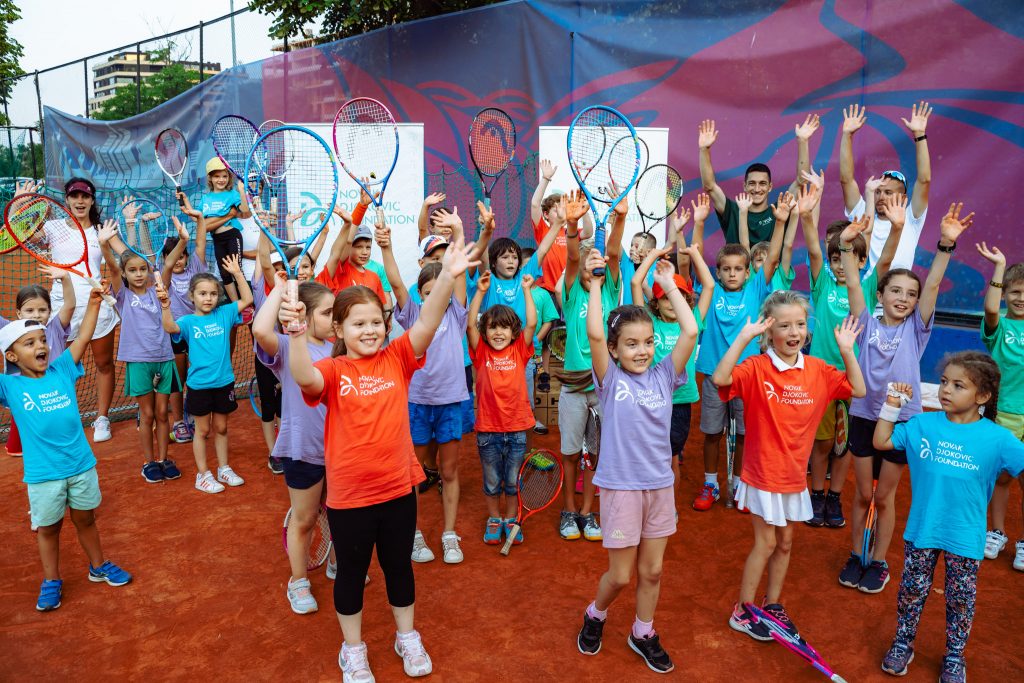 For all our future athletes, pilots, seafarers, and astronauts who are paving their path of a champion, Novak Djokovic Foundation is actively working on providing valuable support to everyone in the children's environment who wishes them well, just like us.
Novak's sincere wish is to bring closer together and unite all people through sport while making it more accessible and affordable to a growing number of children. This donation of tennis balls does not end here, as it is about to continue in the neighboring countries as well.
Thank you for supporting our mission. Keep following the kids and the balls on their path of a champion!