Diplomatic Tennis Helping Early Childhood Education
This past weekend, the Embassy of the Republic of Cyprus in Belgrade organized a "Diplomatic Tennis Tournament for Children". All collected funds will be donated to our Foundation to support Early Childhood Education in Serbia.  
How many times have you heard the saying that athletes are one country's best ambassadors? Here in Serbia we are very much used to it, seeing the success of our ambassadors around the world. The term "ambassador" was used metaphorically here, but we all know that there are high state officials who do occupy this distinguished position. One such man – His Excellency Demetrios Theophylactou, on behalf of the Embassy of the Republic of Cyprus in Belgrade, came to an idea to organize a diplomatic charity tennis tournament.
This past weekend, the "Diplomatic Tennis Tournament for Children" took place at Novak Tennis Centre. Apart from H. E. Mr. Theophylactou, other participants were diplomatic figures from the embassies of the United Kingdom, Greece, Slovakia, among others. Needless to say, the result was not of paramount importance.
In a friendly chat we had, Mr. Theophylactou, former national champion of Cyprus in track & field and a big tennis fan, answered some of our questions:
"When I assumed my duties as new Ambassador of Cyprus to Belgrade, nearly seven months ago, one of the priorities I set was to promote sports diplomacy, in addition to cultural, economic, and certainly traditional diplomacy." This instinctively drew him to Novak Djokovic for two reasons: "First, because of the respect I have for him, both as a top athlete and mainly as an individual; secondly, being aware that both Novak and Jelena Djokovic are very much involved in philanthropic activities, particularly in regard to children, I thought that this was the most appropriate channel to divert my attention." Ambassador also lauded our Foundation's mission that he described as "serious and systematic work". His Excellency deemed the tournament a success and hinted at its future plans: "Overall, it is worth noting that a few of my colleagues, including from the EU Delegation, expressed readiness to collaborate more actively in the organization of the next Diplomatic Tennis Tournament, which they believe can become an annual event as of 2022." "The clear message," he continued, "is that both participants and those attending the tennis tournament shared the same vision in regard to the humanitarian objectives of the event, that is, the significance of raising awareness and providing tangible support to thousands of children in early childhood development and preschool education." When asked about Serbs and Cypriots about our similarities, he concluded that "much as we differ in terms of geographic location, landscape, and size, amongst others, we also share values, beliefs and cultural habits that, combined, create a special bonding between the two peoples and states."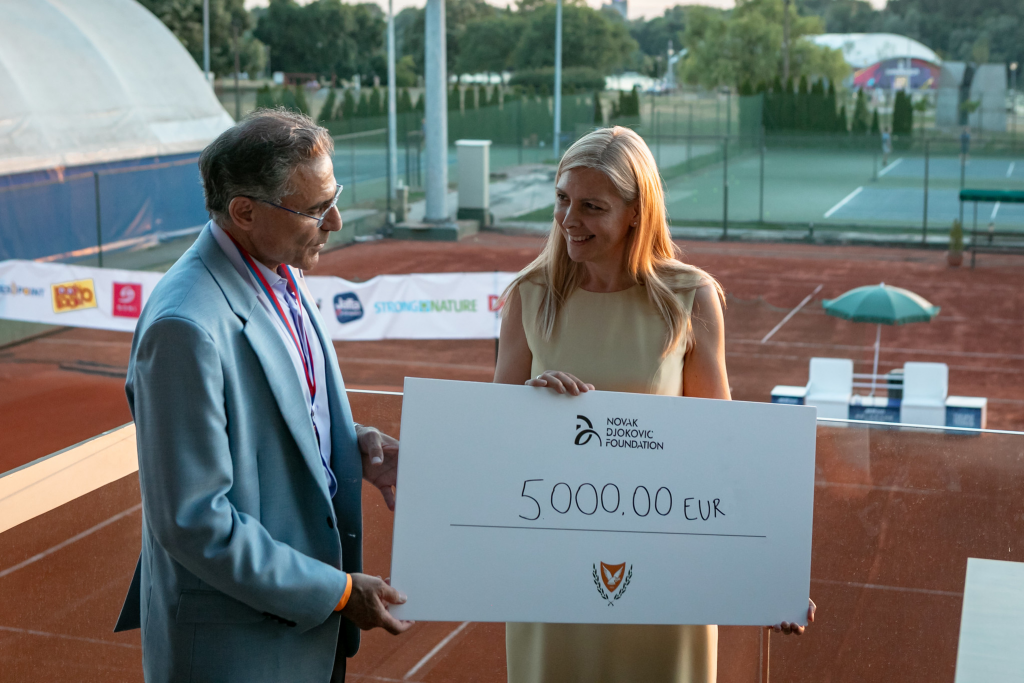 Parallelly with the tennis matches, we also organized workshops for children aged 6 to 10. Our long-term volunteers, who are always there for the little ones and who always recognize the importance of such events, teamed with a Child Atelier "Zone of Art" in designing and organizing these workshops. The children were given the freedom to express themselves by making their own sports equipment – including balls, kits, and gloves. All these activities will significantly contribute to their imagination, testing of new methods and techniques, as well as the acquisition of new knowledge of culture, geography, and sports. New acquaintances, lots of laughter and fun, and blissful child faces is actually the biggest trophy that all participants took home.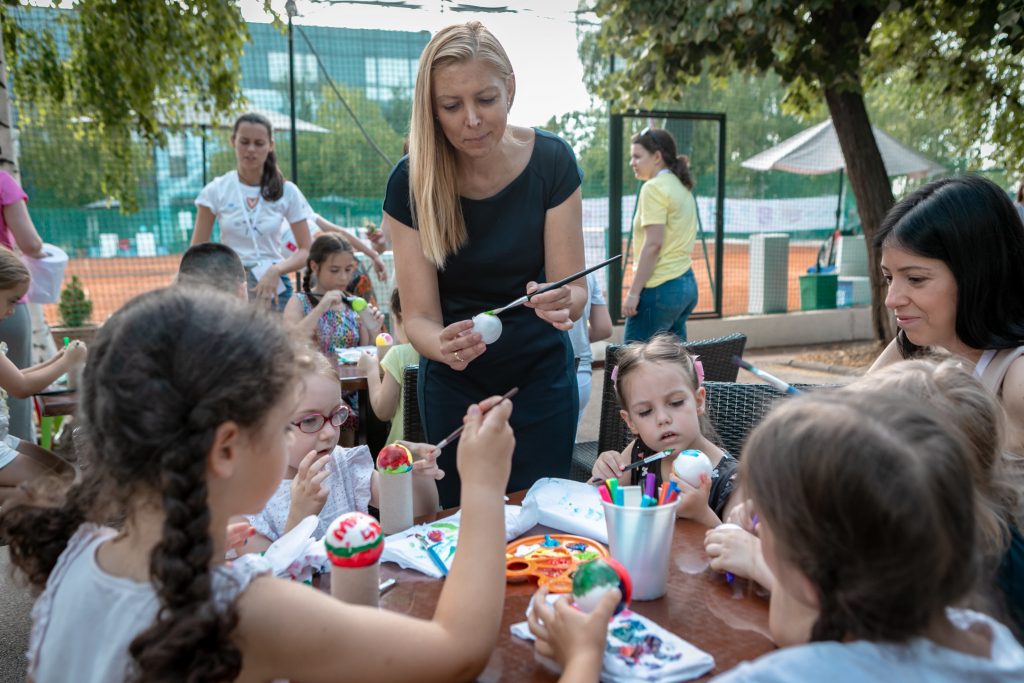 Despite the hot summer days, the spectators could watch some attractive tennis and the atmosphere was great. At the end of the tournament, our fundraising manager Emina Potric received the 5,000-Euros cheque, which is the amount of money that was collected during these two days. She expressed her wish that there would be similar initiatives in the future:
"I would like to thank the Embassy, His Excellency Ambassador Demetrios Theophylactou, and everyone who took part in this noble initiative to organize this tournament. Events like this raise the awareness of the importance of investing in early childhood education which is why I would like to invite all of you to keep supporting our cause. With your help, we are gradually getting closer to our goal which is for more than 90% of children in Serbia to have access to preschool education by 2030."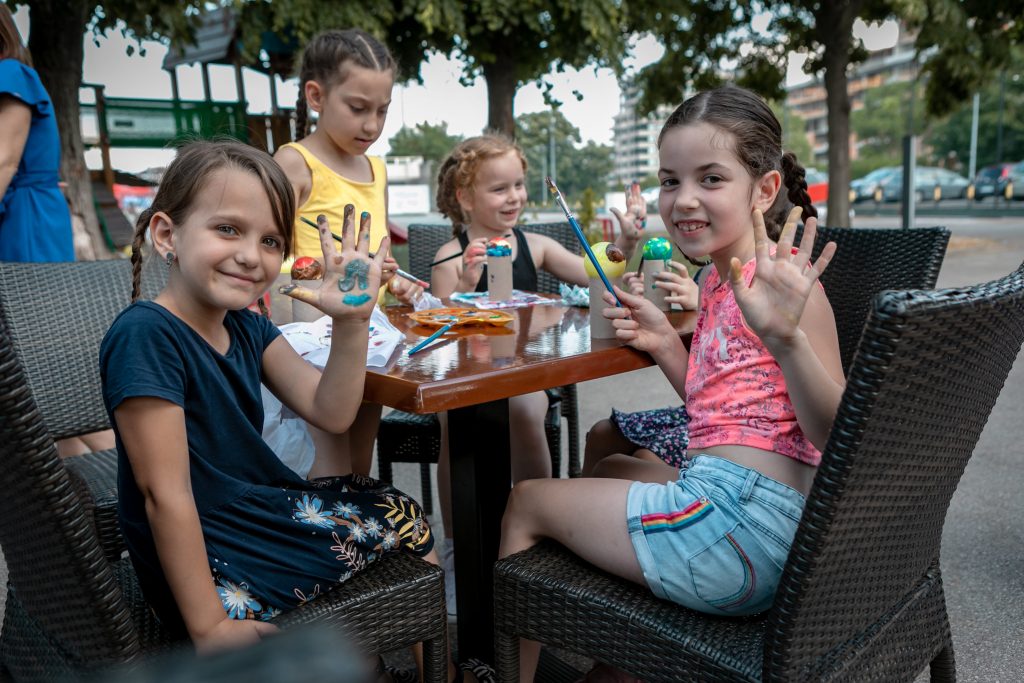 In the past, there have been similar initiatives that originated outside of the Foundation itself, such as Roksanda Ilincic's fashion exhibit aimed at supporting our "Schools of Life", or Rotary Club's Dragana Radisic's visit to the village of Ljukovo.