Sir Nicholas Winton, at the young age of 29, organized the rescue of 669 Jewish children who were destined for Nazi concentration camps, and an almost imminent death.
A young stockbroker at the time, Winton went great lengths to not only save these children from concentration camps by organizing trains from Prague to England, but also organized foster families and homes for all the refugee children. All this he accomplished while facing problems in convincing the British custom officials to allow the children into the country despite a log of documentation.
Former Prime Minister, Gordon Brown, described Winton as "a real hero of our times", and said that:
Courage led him to risk his life to save the lives of some of the most vulnerable people. His inspiration will live on.
Perhaps the most interesting aspect of Winton's story is that his efforts and successes in saving hundreds of lives went almost entirely unnoticed for decades. It wasn't until his wife discovered a scrapbook containing the list of all the children whose lives he had saved that Winton's remarkable role came to light.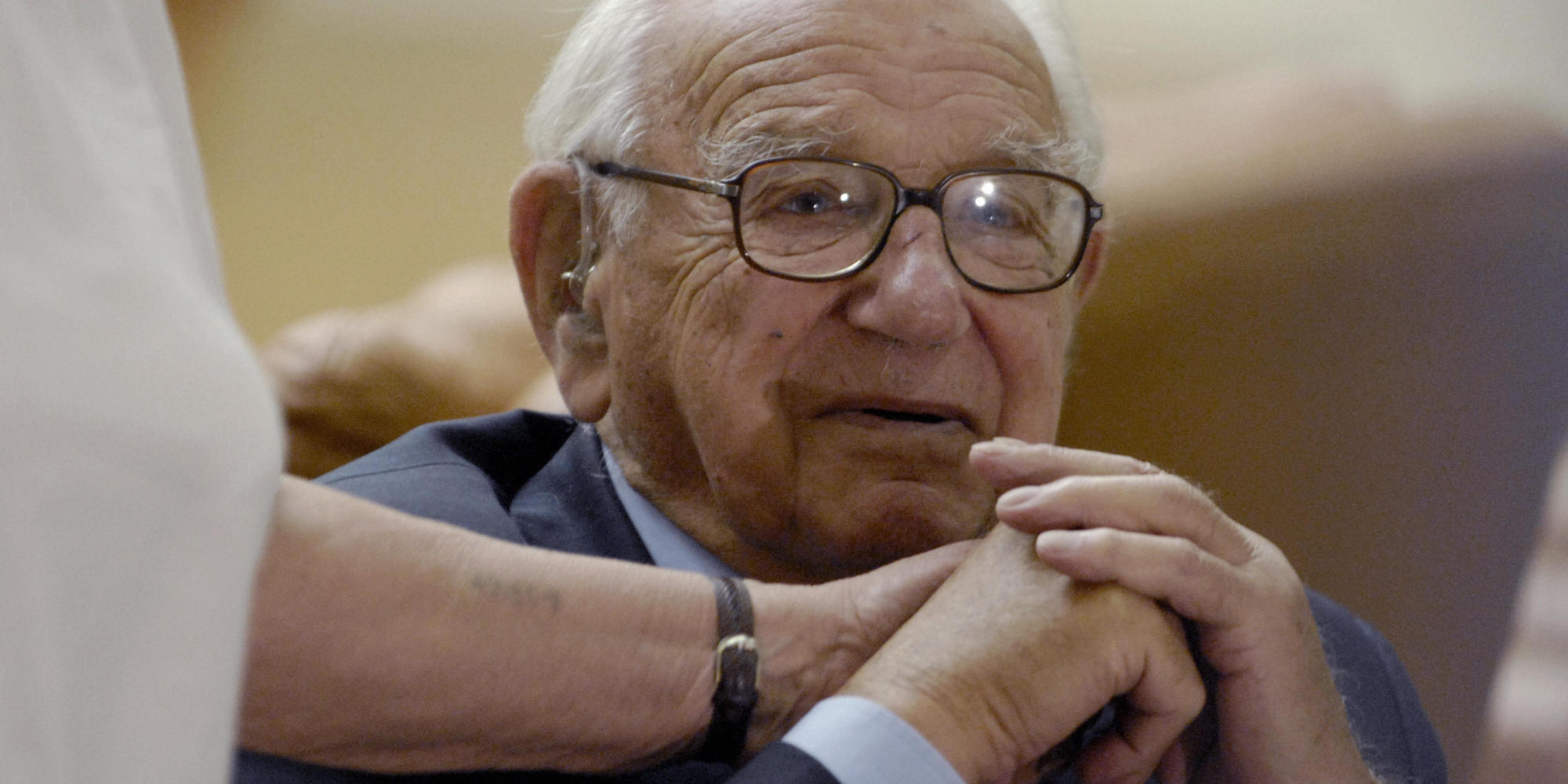 Photo credit: MICHAL CIZEK/AFP/Getty Images
The surprise reunion of Winton with the rescued children on the show "That's Life" in 1988 demonstrates a small aspect of the immense impact this man had on the lives of hundreds, if not thousands of people. The look of utter gratitude and appreciation on the faces of the rescued children, now grown adults, is unmatched and indescribable. Winton himself is moved to tears as he sees the lasting impact of the selfless deeds he had committed years ago.
The beautiful memorial shows only an ounce of the immense impact this man made on the lives of thousands, not just by saving their lives, but by serving as a prime example of the power of doing good.
As stated by one of the many children Winton himself saved, "he had no ulterior motive". He was not seeking fame or recognition for his actions, nor was he anticipating any financial success to stem from his acts of selflessness, his sole purpose was to help as many children as he could, and in that lies his rarity and honourable character.
We often overestimate how large an impact our actions can have. We're quick to assume that a single person doesn't have the power to make a difference, let Nicholas Winton serve as an example that all our actions have implications, and let us not stand blind to atrocities happening at our own hands.
People like Sir Nicholas Winton are becoming increasingly rare. Our fear and prejudices are overclouding are basic human tendencies to help and care for one another, and as ignorance continues to plague us, it appears as though we are losing every last shroud of our humanity and regressing into a culture of hatred and fear.
Freedom is defined as a human right. Human rights are not selective and do not only apply to a certain race or culture, nor should they. It's easy to prioritize our own safety and wellbeing over others, but we must remember the legacies of those like Winton, whose selflessness and passion for helping others ignited a force and legacy that continues to inspire and encourage many to help others.
This man is not only an inspiration, he is the embodiment of what we should all strive towards as humans – not fame or success or money, rather to aid each other in the many plights of the world. Help is a large notion, but it is a simple action. It just takes the decision to set aside prejudices and selfish desires to dedicate oneself to standing up for what's right and helping those in need, because at the end of the day, our religion, race, or sexuality, does not set us apart as humans. We all breathe the same air, share the same emotions, and deserve the same chance to live and experience life.