Wishing to inspire as many people as possible to support the opening of preschool in the village of Vajska, Wolfango Poggi cycled 1,200 km from Florence to Belgrade.
"I am an ordinary man, with a beautiful and simple life. I think I am blessed because I have never had major health problems and because my family has the opportunity to live well and peacefully. Because of all that, I feel very grateful and obliged to share part of my happiness with others and try to help those who have to fight every day for the right to a dignified life. " explains Wolfango Poggi on his fundraising page. Many selfless individuals like him joined our "Season of Giving" campaign in order to help us open preschools in the villages of Vajska and Ljubiš. However, his adventure stood out.
Coming from Florence, Wolfango has been mixing his passion for cycling and humanitarian work for years now. In 2016 he participated in his first half of  Ironman  and decided to fundraise at the same time for the Italian Multiple Sclerosis Association. From then on, he competed and raised money for various causes. However,  his biggest challenge  was participating in the full Ironman competition (3800m of swimming, 180km by bike, 42km per run). Wolfango wanted to help a dear friend who was seriously ill, so all the funds raised went to the Oncological Institute of Romagna for the donation of wigs for women who lose their hair due to chemotherapy.
As soon as he heard about our work, he decided to dedicate his next cycling adventure to our mission. He launched his "Biking with the Wolf" initiative and joined the IAmTeamVajska as part of the "Season of Giving" campaign.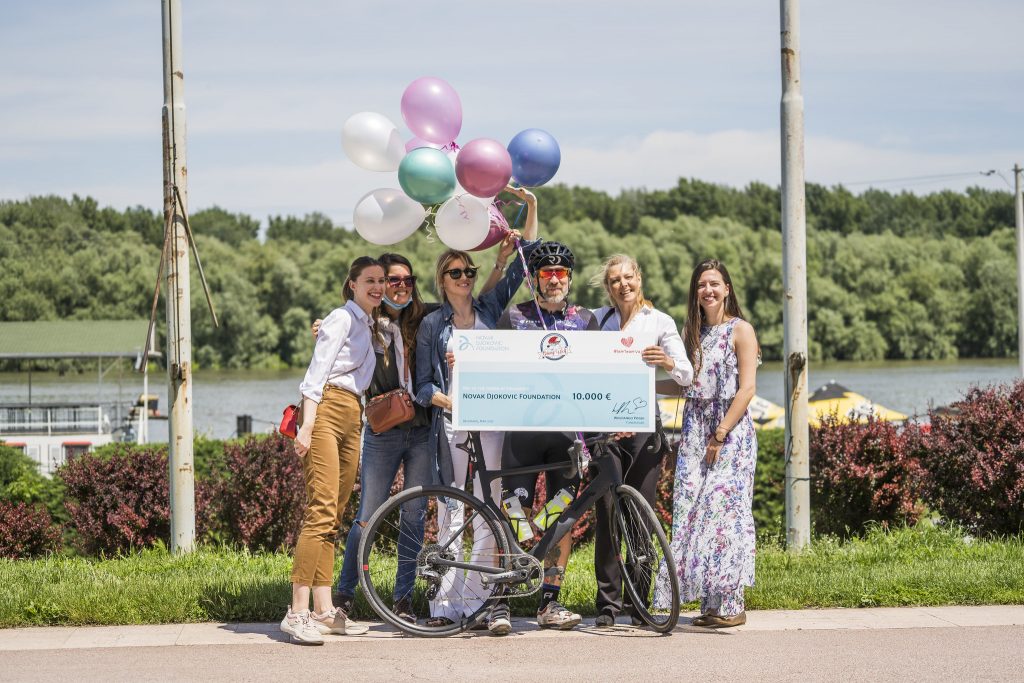 You can read the whole interview with Wolfango Poggi right here.
Children are our future; the world will be in their hands when they grow up. They do not decide where they will be born, so very often they find themselves in difficult places or situations that don't allow them to grow in serenity. That's why I think that  opening preschools in Serbia is a fantastic initiative. Having a safe place to play, learn and socialize, with the same opportunities as everyone else, is essential for children's  growth. Nobody should ever be left behind, especially children because they cannot choose the living conditions they will be born  into.
Thanks to him, donors and partners around the world, as well as our founders, the "Season of Giving" campaign was successful. Over 226,000 euros were collected for the opening of new preschools in the villages of Ljubiš and Vajska. However, Wolfango wanted to continue raising funds until his cycling adventure. He dedicated all the donations he collected after the end of the "Season of Giving" for the purchase of toys, furniture, didactic material, books and all the necessary equipment for the preschool in Vajska.
In May, he embarked on his eight-day journey, which required a lot of strength, endurance, faith and focus. Neither weather conditions nor other challenges could prevent him from crossing the planned 1200 kilometers and reaching Belgrade by bicycle. Before the end of the trip, he visited the children in Vajska and met their teachers. The children enjoyed his gifts, and in return they recited a few songs to him. Wolfango was delighted that the children quickly accepted him as their best friend and that the whole community in Vajska, despite all the differences (if you didn't know, as many as 25 national minorities live in the municipality of Bac!) function as one big family.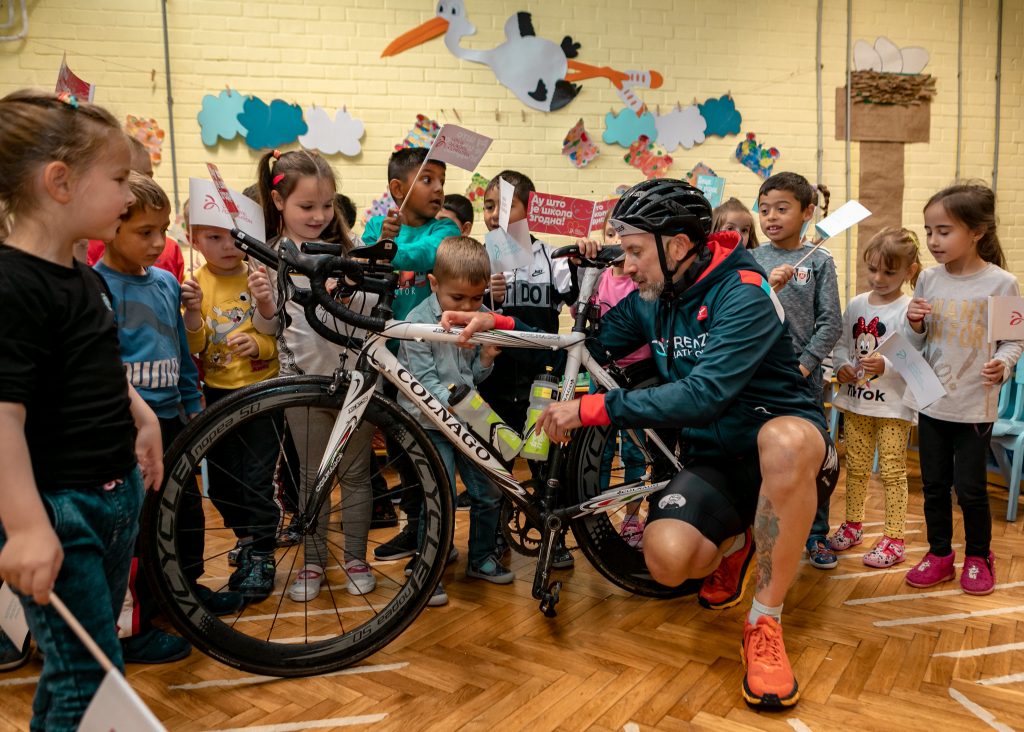 Witnessing how his efforts will enrich the childhood of children from this small multicultural place, Wolfango headed to Belgrade with even stronger motivation. Symbolically, on May 22, he successfully completed his eight-day journey. Our team welcomed him with great pride and joy and we celebrated this incredible endeavor together.
The initiative "Biking with the Wolf" collected over 10.000 Euros!
Stories like this show us again and again how strong our NDF family is. Wolfango Poggi not only raised additional funds but also shared with his friends, colleagues and family the importance of investing in early development. In this way, together we build a collective awareness of the early years and an environment where children can develop their full potential. With the support of individuals like Wolfango, we are confident that we will reach our goal of providing every child in Serbia with access to preschool education.