Esther Vergeer retired from her sport in February 2013 with a winning streak of 470 matches, 148 singles titles, 21 Grand Slam titles and having spent 668 weeks as the number one player in the world.
The greatest athlete of all time? Perhaps. Vergeer knew no limits. She didn't want to lose – ever. She always persisted. Even when her doctors diagnosed her with vascular myelopathy around her spinal cord and she was left paralyzed and in a wheelchair, she didn't give up.
Yes, Vergeer's outstanding athletic career was in wheelchair tennis. But that detail shouldn't create an asterisk in her accomplishments. She worked as hard as anyone, trained as hard as any other athlete and competed as hard as any champion. Vergeer didn't let her physical restrictions stop her. Even when she started rehabilitation after her diagnosis at a young age, she turned to sports to keep her going and learned volleyball, basketball and tennis.
Disabled or not, anyone can learn from Vergeer that nothing is impossible. Once you've accepted your limitations, you can still find a way achieve what you want. Maybe, due to situations out of your control, you have to adjust your dreams. But that doesn't mean you can't eventually reach them. These days, our world has given anyone of any means opportunities to succeed and reach goals. It's up to you to take the proverbial first step.
In 1904, George Eyser, who had one artificial leg, competed in the Olympics in the gymnastics event. In 1948 and 1952, Karoly Takacs, a right-arm amputee, competed in shooting events. In 1943, Liz Hartel, an equestrian with polio, won the silver medal in the dressage event at two different Olympic Games.  Not only did these athletes courageously compete while disadvantaged, buy they paved the way for what is now the Paralympic Games.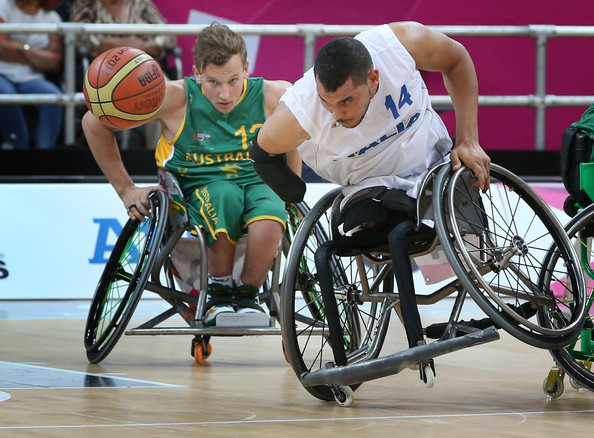 An international, multi-sport event held in Winter and Summer for athletes with disabilities ranging from mobility disabilities, amputations, blindness and cerebral palsy, the Paralympic Games have 21 different events (many of which you'll find in the Olympics) such as archery, judo, equestrian and swimming. The Games are celebrated, albeit on a smaller scale, like the Olympics – ceremonies, medals and more.
So what message do these Paralympic athletes send the world? They're not different from any other athletes. They have the motivation to do their best. They have the drive to succeed. And not just that – they do. At the 2012 Paralympics in London, 104 world records were broken.
Mallory Weggemann won a gold medal at the 2012 Paralympics in swimming and has been asked by a school to give its 2013 commencement speech at graduation. Like Vergeer, Weggemann wasn't born with her disability but became paralyzed from the waist down in 2008 after complications from a routine epidural injection to treat back pain. In her speech, Weggemann will speak about the importance of determination and how she overcame adversity to pursue her dreams, despite her disability.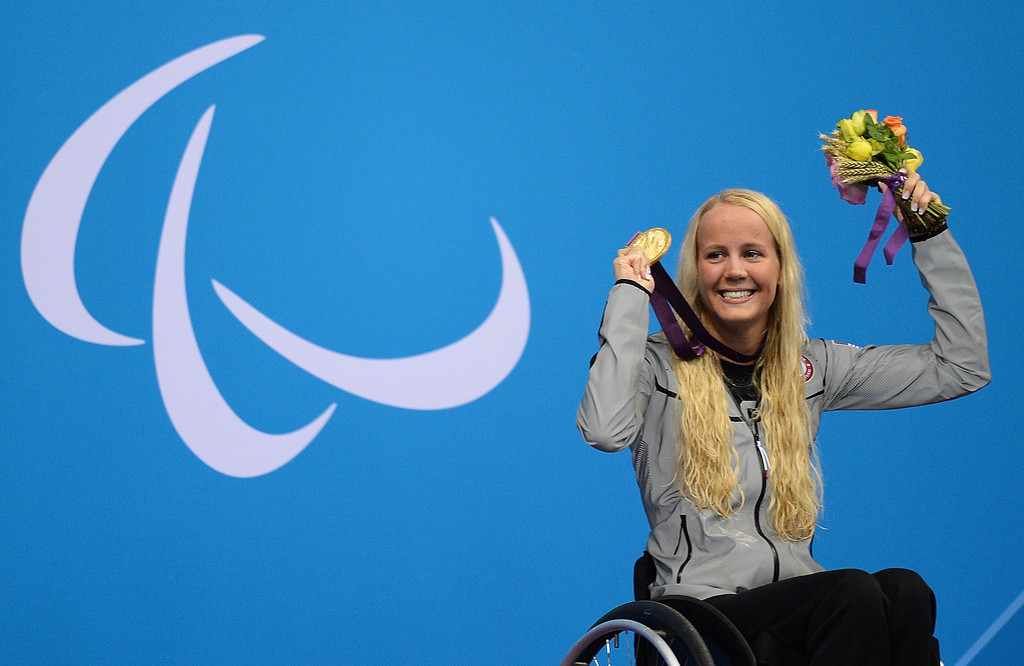 Weggemann told a local newspaper:
Returning to the pool after my injury was one of the toughest things I've ever done, but it changed my life and gave me hope again. I've been able to continue pursuing my passion at a high level, as well as use my experience to raise awareness for adaptive sport programs for individuals with a disability.
Everyone in the world is different. It's how we use what's different about us that make us stand out. Like these great athletes, don't think that you cannot or will not. Instead, think of how – how can I take the first step, how can I reach my goals, how can I achieve my dreams? Then once you figure out how – DO IT.