Clutter can be an everyday inhabitant of homes across the globe. Families with small children in particular can relate. So how can we bring the order to the chaos of our homes especially when the little ones come to the scene?
Marie Kondo, the bestselling author of the wildly successful: The Life"'Changing Magic of Tidying Up and the declutter specialist, offers few insights of her own.  Marie Kondo, is known across the world as one of the foremost experts on decluttering. She published the book in 2011, The Life-Changing Magic of Tidying Up which took the world by storm. Many followed her advice to help them bring order to their homes, but now things have changed even for Mrs. Kondo.
With two daughters, Satsuki, 2, and Miko, 1 "" neither of whom was around when she wrote the book on keeping your home clean — her whole world has changed. Even Mrs. Kondo had to reconsider her methods and create a different approach — one where her actions will instill the same values into her own two daughters. She strongly believes that in teaching kids by example.
Kondo has never been more in favor of this when she noticed that her children started to emulate her tidy ways when they saw their mom doing the same.
I was surprised to see [Satsuki] putting books, stuffed animals and toys for playing house back in their place more precisely than I expected. She is also trying to copy me folding clothes, though I secretly fix them when she's not looking,  says the proud mother.  
By leading through example, Ms. Kondo is subconsciously beginning to teach her children her world famous organizing methods. With her husband, they run and operate KonMari Media Inc., which is based in San Francisco. Together with 20 other people they train others in Ms. Kondo's famous ways of organizing and decluttering. Their mission is to "organize the world." The next step in the future for this company is to create a line of products, including hangers and aroma diffusers.
Having recently moved to the United States, Ms. Kondo and her family are also adapting and adjusting to their new lives. She and her books have become international sensations over the past couple of years. Her fans have turned her practice into a verb, "to kondo," meaning to purge one's home of unneeded items or folding clothes meticulously.
This practice is vital after children move on to different age groups and grow out of old clothes. It is important to keep what is practical, or what "sparks joy." As toddlers move on to an older age, it is definitely worth it to purge one's home of some items. By clearing boundaries for children's things, it makes it easier to decide what is too much according to Kondo.
It is never too early to learn how to tidy up. You can let your children take on a challenge when they turn about 1 years-old, after they learn how to walk, Kondo said.
Learning how to help clean up and stay organized is fundamental to learning and developing independence and responsibility. Many preschools and kindergartens employ clean up time as a way to help children master these skills. At home, it can be as simple as picking up toys and clothes. This self discipline is similar to that of self care. Both of them share core aspects and ideologies with each other. An important facet of self care is cleaning up after oneself and ones belonging. These skills can be taught at home, and practiced throughout preschool. Oftentimes, the most successful way is through leading by example, like what Kondo does with her two young children. Kondo says that being the nagging type can often be counterproductive, and she tries to help her children find things that spark joy in their lives.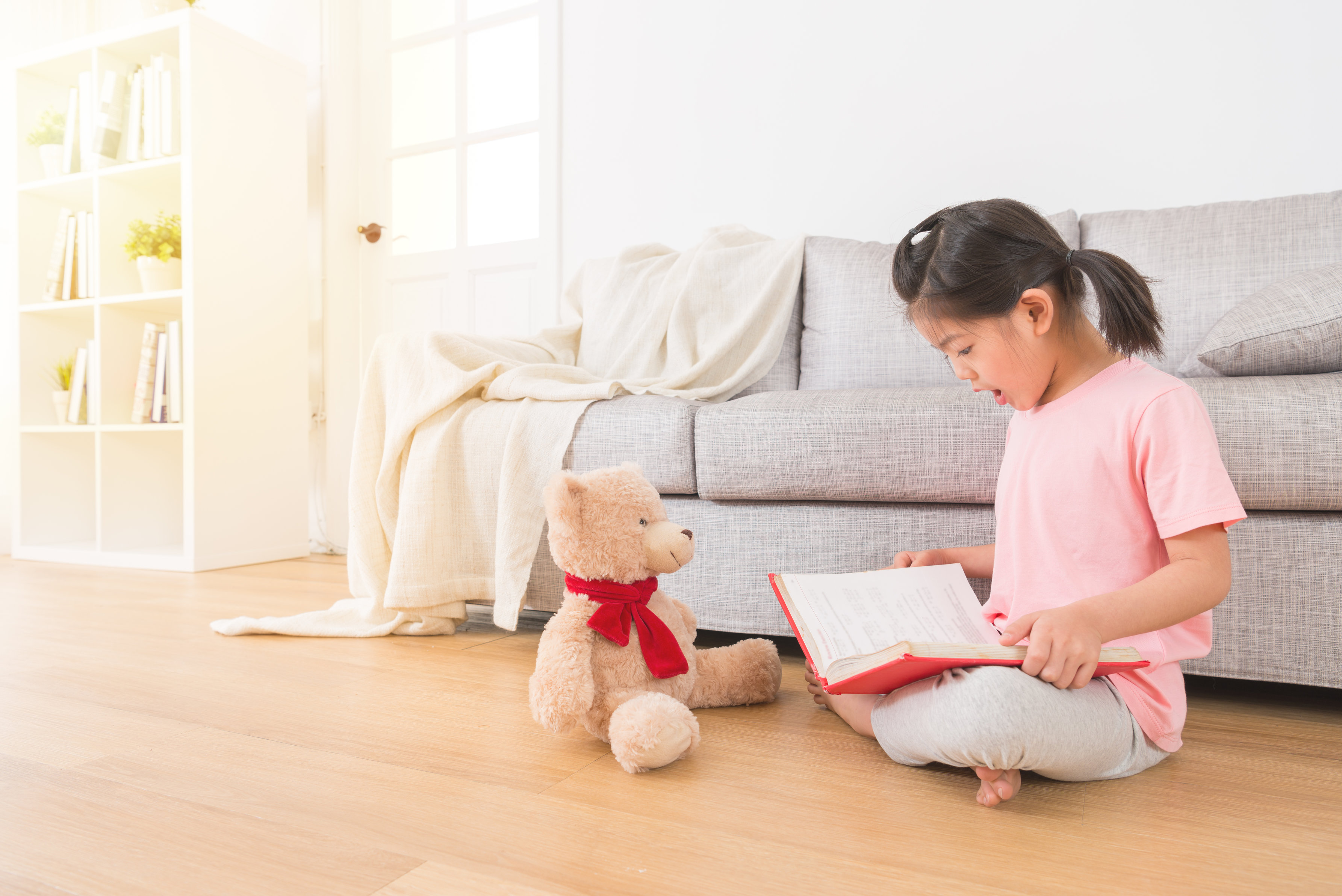 Kondo offers specific tips for decluttering for families with children"
It's never too early to learn tidying-up tips. Show children how to organize things once they turn about 1 year old and learn to walk
Parents should finish up their own organizing first. It is important for parents to finish their cleaning up first, to show the children what an organized house looks like. Parents should also show children that they are enjoying tidying up
Decide how much space you can give to your children. Acknowledging how much room you have for your children prevents you from making unnecessary purchases and helps keep your house organized
Make sure your children know how much space they have. If your children have more than they can store in their own space, make them pick the things that spark joy, or ask them to pick toys in the order they like them to help decide what to let go
Teach children how to fold clothes. It's a good idea to start with socks because they are the easiest
Through these easy, yet affective strategies your child can learn the art and importance of organizing starting from a young age!
How do you "kondo" your own home?