From structure and rules to family values, this blog post will tell you everything you need to know about family meetings and why you should consider having them in your family. 
Since my daughter was 10, Friday afternoons were reserved for our "Hanging out sessions" that included food, drinks, ice-cream, etc. at our favorite places around the city. Hanging out meant that we had phone-free, undisturbed time to hash out things that happened during the week, discuss future plans and resolve misunderstandings. It was those sessions that contributed to the choice of university, dealt with broken heart, work changes, and many other life conundrums. We both cherished them and continue with our video hangouts even now when she's already out of university and working on another continent.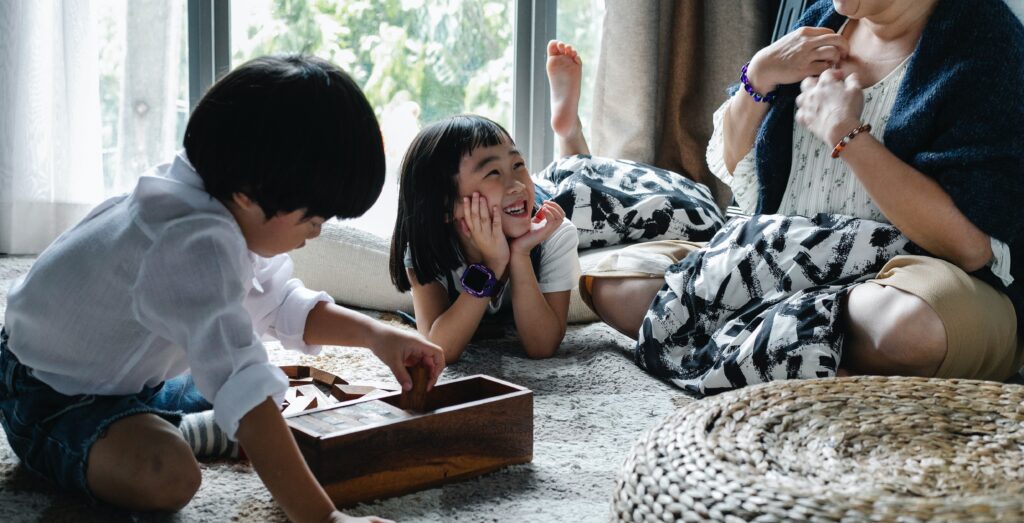 What we actually were doing was our own customized version of a family meeting. Family meetings, regardless of the size of the family or the age of the children, are a backbone of a healthy and well-balanced family. They are meant to provide safe time and a safe space for a family to share, debate, resolve and plan. Beside dealing with a daily family life, interactions during meetings teach many life skills like communication, critical thinking, problem solving, teamwork, brainstorming, conflict resolution. Additionally, they bring forward family values and reinforce and deepen the relationship between family members.
Advice for successful family meetings
Time and place
Choose the time that you can stick to in the long run. Meetings need consistency in order to address things in a timely manner and achieve desirable results.
Home is a usual place for family meetings, especially for a bigger family, but other venues can also be a good choice as long as they provide quiet and comfortable environment.
Meeting structure
It's recommended to have a predictable structure of the meeting so that everyone knows what to expect. For example, you may want to start with a fun game, follow up with individual sharing, then discuss the most important things that came up, next could be family plans and you may end with a gratitude exercise followed by a dessert. Since every family is different, you can adjust all this according to your family preferences.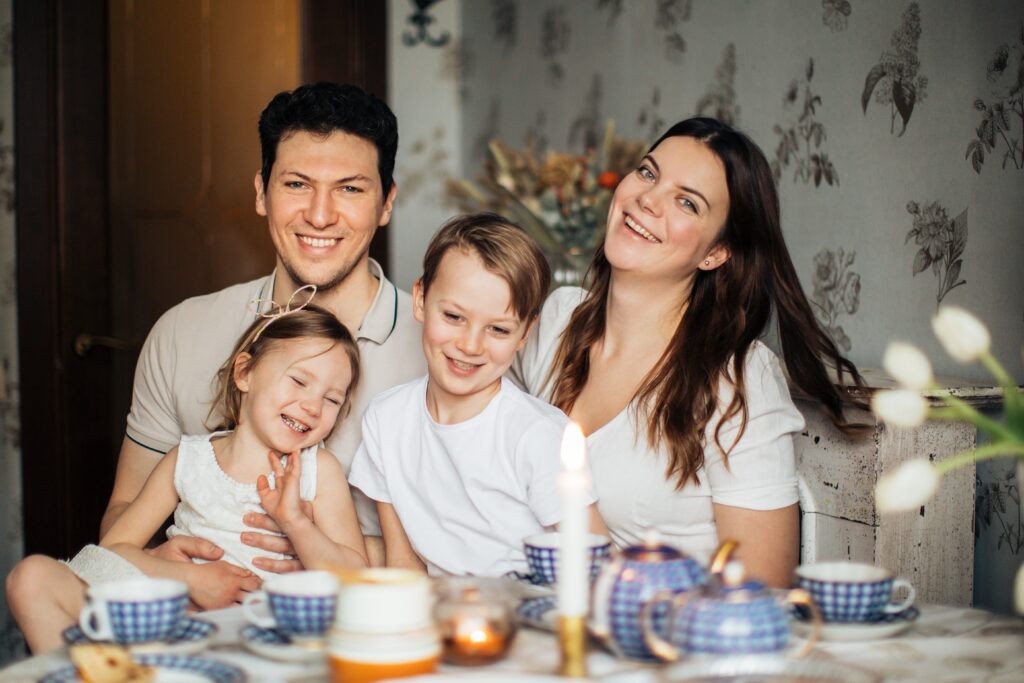 Meeting rules
Establishing certain rules will help you to run meetings smoothly and give a fair chance to everyone to contribute. Here are some rules you may want to consider:
Meetings are tech-free
Wait for your turn to speak (no interrupting)
Everyone has a chance to share
Everyone's opinion and ideas are respected
Disagree politely
Always use kind words
Consensus is necessary to make a decision
Family values
Family meetings are a great opportunity to reinforce family values. If you haven't established them yet, your next family meeting can be just about that.
Here are some questions that can help you work on family values:
What do we all enjoy doing that helps us grow?
What do we want to be known for?
What activities make us feel good?
What is important in a life well-lived?
What do we enjoy doing to help others?
What do we think matters in life?
How do we like to be treated and how do we treat others?
What do we like to do together as a family?
What are our favorite family memories?
Once you come up with them, they can be printed out and kept in a prominent place. During the family meeting, they may help guide the conversation, regulate the behavior, or help you decide the next holiday destination, for example.
Meeting DONTs
Certain things may stand in a way of successful and productive family meetings, so it's good to keep in mind the following:
AVOID using family meetings as a platform for lectures, parental control, and power struggle.
Meetings ARE NOT a time to scold, punish, or point out mistakes of individuals.
DON'T expect perfection. Celebrate improvement.
BE PATIENT. Learning takes time and not all the solutions and ideas work out immediately.
BE AWARE OF DEVELOPMENTAL READINESS. Children under the age of three may not be developmentally ready to participate in family meetings but may be content to do a quiet activity such as drawing.
In our nowadays hectic lives, family meetings are a precious opportunity to keep up with our children, their growth and changes, to know how they think, what attitudes and opinions they are developing. They are giving us a chance to mentor and guide our children on a regular basis through an open dialogue provided that we build a safe and nourishing atmosphere. They allow us to focus on being a family and create habits and memories that last a lifetime.
About the Author: Jelena Fu is an educator with extensive experience working in China. She has designed curricula for different subjects and ages, held training for teachers and workshops for parents. She has been practicing meditation for many years and wants to pass on her experience and the benefits of meditation to others. Her meditations on the Insight Timer app are very popular. She spoke at the TEDx Conference in Shanghai in 2015 and regularly writes articles on education and parenting. She's also a co-founder of the Selfgrowthcourses platform with courses that support and teach parenting, boundary setting, and offer tools related to self-growth.