An NGO expert Rosemary D'Monte explains how to encourage and support youth giving.
I t is often said that 'young people are the future' because investment in their education or growth is sure to produce success for the future of the community or country. Is it then a good idea to encourage young people to give back to their community whilst they are still in their teenage years? What can they give? How to encourage and support youth giving?
Is youth philanthropy a good idea?
[tweet_quote]If youth are taught to give from a young age, they discover and learn important lessons.[/tweet_quote] While they experience the act of giving, they learn the concept of getting satisfaction through giving and appreciate the value of all that they have as they become aware of the struggles of less fortunate people. This also brings them to greater awareness of the needs of their immediate community and can motivate them to seek innovative solutions to address the problems facing their community. Giving responsibilities to young people enables them to grow their character in serving the needs of others and prevents youth from being too focused on themselves. It also enables them to be engaged in productive tasks in their free time and perhaps provides an avenue for them to make friendships with like minded individuals who are sensitive to the needs of others. While the benefit to the individual young person is unlimited, the community itself is the ultimate winner.
What can they give?
Money is often a limitation for most youth as they are dependent on their parents. But their skills and abilities can be put to good use in either earning money to enable them to donate or in volunteering for charitable purposes. To be clear we are not talking about child labor here but about legitimate work suitable for young people. The retail food industry is one such avenue where under certain circumstances, youth as young as 14 are allowed to legally work in Australia. In the USA, the minimum working age is determined by the state and varies from 15 to 18 years. Young people often earn money through informal avenues as well, such as doing chores for their family or their neighborhood. There is an example of a boy who was so moved to pay $15 each month to cover the living expenses of a child in Africa that he undertook to wash the garbage bins for his neighbors in order to donate the money each month.
[tweet_quote]Harnessing the skills and abilities of youth through volunteering is another way that youth can give to their communities or beyond.[/tweet_quote] There are a number of avenues for youth to volunteer locally or even nationally. This can range from helping with community clean ups of public property to hosting fund raisers for a cause to helping out at food banks or soup kitchens for the hungry, to thinking up novel ways to improve the environment or volunteering at local sporting or public events. The boy and girl scouts of USA are an example of a charitable organization that mobilizes youth to volunteer with projects in their immediate community and beyond.
In any scenario, giving of their earnings or their time and abilities to social causes, gives youth the experiences that they often crave for in addition to providing them with a sense of purpose and responsibility early on.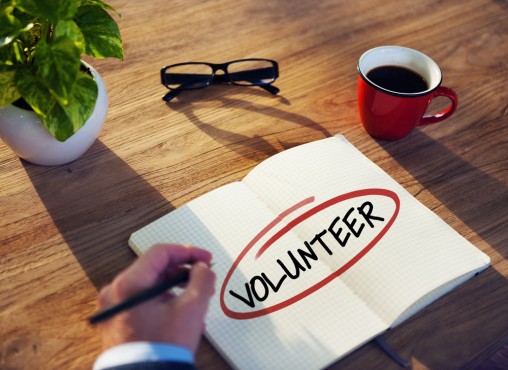 How to encourage and support youth philantropy?
Make it fun and interesting. Encourage youth to choose an activity or form of giving that interests them and they will automatically enjoy it and have fun with it.
Provide some initial background information to show them how and why this giving is important and who will benefit and what short and long term impact this will have on the person or community benefitting.
Provide an environment that encourages youth to contribute their ideas or solutions to the project or task at hand. Often they will find simple but effective solutions to the problems.
Show young people the results or the impact of their actions and giving, both positive and negative. They will take pleasure in the positive impact of their actions but they will also find relevant solutions to address the negative impact.
Finally, celebrate the achievements and contributions of young people in order to keep them motivated and focused to continue with the project or task.
[divider]
The idealism of youth to bring about social change is untapped potential that is to be fostered and enlarged. As adults, it is our responsibility to nurture and support youth giving in any form and it is a form of investment in their education and growth which will reap rich rewards for the larger community. In this way we help build a better future for everyone, while making a positive impact in the present. It's a win-win situation for everyone involved!