Avocados are delicious and healthy food, which help with heart protection, eye health, nutrition, cancer protection, and many other important issues Avocados are a delicious fruit with a myriad of uses in cooking as well as in beauty products. They are packed with nutrients providing a long list of health benefits and they can be a quick and easy addition to a meal. But what is it about them that that makes them such a wonder food?
Heart protection: Avocados have numerous benefits for the circulatory system helping to prevent both heart disease and strokes. Not only are avocados cholesterol free but they can even reduce cholesterol levels. They contain no sodium and very low levels of sugar. High levels of folate also contribute to reducing the risk of a stroke.
Eye health: Whilst carrots have a reputation supposedly helping you to see in the dark, avocados contain 81 micrograms which help eyes including the carotenoid lutein which protects against macular degeneration and cataracts.
Nutrition: Avocados support your diet with nearly 20 vitamins (including high levels of vitamin E), minerals and beneficial plant compounds. Not only that, high level of carotenoids in the fruit help the body to absorb more of the nutrients that are consumed.
Cancer prevention: One variety of avocado called the alligator pear helps to reduce the chance of developing prostate, breast and oral cancers.
Whilst conducting the research for this article I decided that there was no one better to talk to than Louise Maddy who set up The Avocado Café in London. That's right avocados in every dish. Louise sells a combination of wraps, salads, salsas and dips at markets around England's capital. For Louise, eating an avocado is just like eating a pot of clotted cream with their creamy texture and nutty taste but without any of the guilt. She cites their versatility as a major reason why she chose this as her main ingredient:
There are so many different things you can do with an avocado. It lends itself well to being the base of many dishes. Not only is it a fantastic base for dips, it can be married up superbly well with hot food such as fishcakes too. During the summer avocados are great to eat in salads and not only are they very filling they are full of nutrients. They can also be used in smoothies and desserts including chocolate mousse.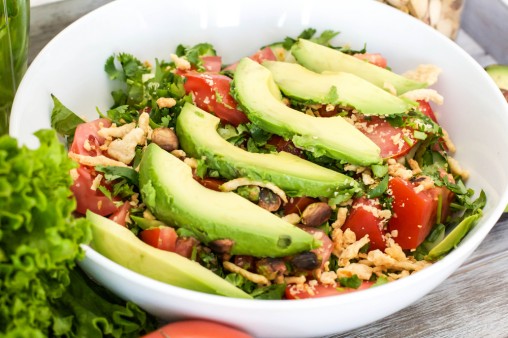 Louise has convinced me that avocados can be eaten for breakfast, lunch and dinner with no fear of ever getting sick of them. With hundreds of varieties available from around the world, they are always available in season in both markets and supermarkets. They can even be used as a butter substitute in sweet treats such as icing and cupcakes reducing levels of saturated fat and including protein, turning an empty calorie treat into something delicious with nutritional benefits. The Avocado Café wants to inspire us all to incorporate avocados in much more inspiring ways such as accompanying smoked mackerel and horseradish fishcakes with a pickled beetroot and avocado dip. We can also access the benefits of avocados without eating them but by putting them on our face or including avocado oil in our hair care routine. It truly is a versatile wonder food.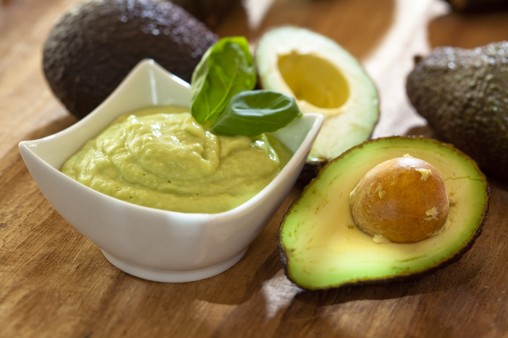 But what about Louise's favourite avocado dish? "Over the summer months I have been thoroughly enjoying an avocado cut in half with the stone removed and filled with almonds, raisins and honey. This is not only so nutritious but also really filling. Overall though my favourite would be a mango, chilli and avocado salsa with salad and BBQ'd sea bass." Working with this superfood every day has enabled Louise to achieve perfection in preparing and keeping avocados. Fortunately she shares her top tips with us: "The Oxo Avocado slicer is an absolute Godsend! It takes me about 30 seconds to slice one up (from a perfect tennis serve to slicing, practice makes perfect).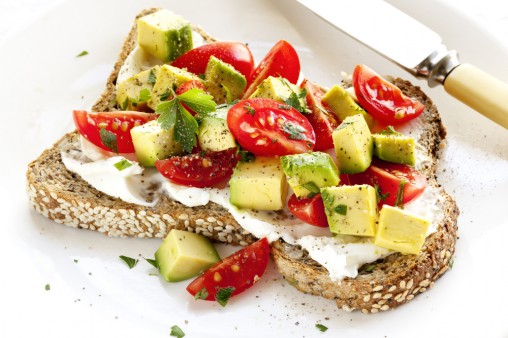 To ripen an avocado, put it a brown paper bag with a banana which releases ethylene and ripens the avocado in no time. Also temperature is important, leave in a warm place to ripen but not in direct sunlight as they will mark from the sun. If you avocados have become too ripe too quickly, store in the fridge and this will prevent them from getting any riper." Both the health benefits and the possibilities are endless, so, in the words of The Avocado Café: 'Avo Go. You'll be green with envy if you don't. What are your favourite avocado dishes? We would love to hear your ideas too.