Playing football or basketball helps kids stay active and engaged with their peers. Unfortunately though, many of these aspiring athletes do not have proper spaces for sports, to exercise and develop.
Sports can be tremendous outlets for children living in disadvantaged communities.  Playing football or basketball helps kids stay active and engaged with their peers. Unfortunately though, many of these aspiring athletes do not have proper places to exercise. International organizations such as Barclays Spaces for Sports and Right to Play have tackled this issue by developing grassroots facilities in more than 20 countries around the world. These pioneering organizations also host training programs, which have helped thousands of adolescents develop the skills necessary for success beyond the pitch. Launched in 2004, the Barclays Spaces for Sports programme constructs fields and courts in inner city neighborhoods. The charity has funded over 200 sports facilities in the UK by partnering with local officials and identifying potential donors. In many cases, the charity has converted wasteland in impoverished communities into state-of-the-art, sustainable sports grounds. David Whelan, a Brand Manager at Barclays, noted how important it is to "deliver in a physical way to the communities." He added that:
Sport is a unifier around the world in which we operate and it allows us to appeal to a whole cross-section of youth.
Over 53,000 people play football or cricket on one of the sports facilities each week. Young athletes who use these fields also have access to training opportunities. Over 1,200 local staff help young people write resumes, manage finances, and develop new skills.[1] In particular, the My Future Goal initiative motivates people aged 16 to 25 to return to the workforce and use their leadership skills for advancement. One trainee, Pedro da Silva, remarked that this programme is a "great way to get people off the streets and going in the right direction."
Right to Play is another international organization that has created safe places for children. The foundation, recently commended by the UN, uses sport to empower children to overcome the effects of poverty and conflict. Right to Play has established sites in Latin America, Africa, and the Middle East. These comprehensive programmes use play-based games to promote education, health, and conflict-resolution. Local coaches organize games that teach children about HIV prevention or how to resolve disputes with a peer. Sports engage children and often make the lessons more memorable. Many of the 1 million children who participated in a Right to Play programme last year will become coaches for the next generation. This sustainable model will ensure that the curriculum reflect the needs and culture of the local population.   At the same time, kids often have opportunities to meet athlete ambassadors from other countries. These current and former Olympic athletes embody the sporting spirit and encourage children to follow their dreams. Right to Play has also cultivated successful partnerships with Chelsea Football Club, Microsoft, and MasterCard. Through Right to Play, sport has helped create safe environments for children to learn invaluable lessons and skills.[2]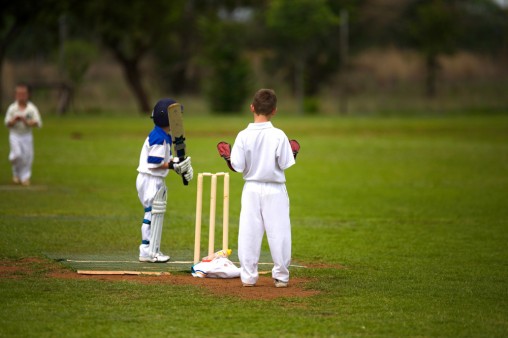 Spaces for Sports and Right to Play have inspired thousands around the world to use exercise for social progress. Parents and children should research the many organizations that use sport to engage with the local community. In some cases, local programmes may already be in place for kids to participate in. If not, parents can form committees, write grants, or dialogue with city officials to develop a sustainable sports ground.   It often takes a substantial effort from community leaders and corporations to ensure that children have places to exercise. However, these fields and courts will provide kids with opportunities to learn, laugh, and play, which will empower them for a lifetime.
[divider]
[1] http://www.barclays.com/citizenship/citizenship-in-action/barclays-spaces-for-sports.html