Six steps to help you decide where your charity donation should go to.  By an NGO expert, Rosemary D'Monte.
We live in an age where there is a myriad of charities operating and providing important services to civil society. Each one of these charities needs to raise funds to carry out their missions and achieve their goals.
Here are 6 steps to help a potential donor choose the best charity to donate to.
Determine your preferences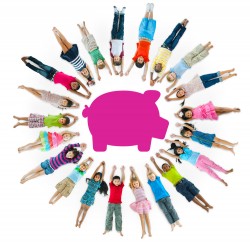 The first step is to determine what broad mission or a goal you wish to support and why. For instance, it may be an education, poverty, health, technology, environment, human rights, security, arts, sports, or any other category that is of particular interest and importance to the giver. Most donors will lean towards one or more goals that have a personal significance or meaning for them. Multiple goals are acceptable as long as there is coherence between the goals. For example, it makes little sense to support the development of both fossil fuel technology and clean green technology, since there are inherent contradictions in the purposes of each option.
If donors' preference is education, then the next task is to determine what theme or sub area within education is important to them. Is it going to be children's education, technical education or higher education? It could also be preparation for middle school or higher education or adult education or sports and nutrition education.
Simultaneously, donors should select a region of importance they wish to promote. It could be local, national or international. For example, with a broad goal of education, the sub theme chosen could be to promote 'girls education in Serbia'. If the donor has no preference, then researching which areas have the greatest need with minimal resources will help to pinpoint a region or geographical area to support.

Determine the type and size of charity to support
Think about and focus on what type and size of organization you would like to support. There could be a preference to support a small local grassroots charity making a difference to the surrounding local community. Likewise, you may think that funding a large, high profile organization with a global presence is a better idea. Either way, your decision where your charity donation will go depends on what type of organization you think will have a higher impact within your mission field.
Ensure that the mission of the charity aligns with your vision
The steps above will significantly narrow down the list of non profit organizations to support. From here on, it is important to ensure that the mission, goals and programs of the individual charity are in line with your vision and aims. Be aware and be on the lookout for conflicting or contradicting goals. This is particularly important if the charity is a large global organization. For instance, if a large health services organization has a recruitment policy discriminating against women, then these may be viewed as contradicting and conflicting goals to donor's wishes to promote women's health services. In this instance, even if the charity does promote women's health services, its discriminating policy contradicts its mission in relation to the population it serves i.e. women.
Examine the leadership of the charity
A look at the Board of Directors and delving into the resumes of the individual directors and Chief Executive Officer will enable the donor to form an opinion on the quality of the management of the organization. Leadership drives an organization to perform its mission. Strong and purposeful leadership creates an efficient environment within an organization.
Research the charity's financial information and track record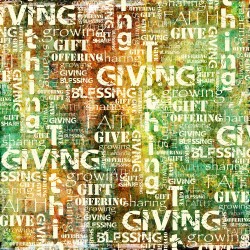 Information on the charity's actual performance can be sourced from a variety of avenues. In most countries, there are rules and regulations for charities to operate and provide services to civil society. Charities are required to submit annual financial information and performance report to public, state and national authorities like the department of education or the department of taxation, depending on the nature of the service they provide. For example, charities dealing with children's education in the United States may be required to report their performance to the U.S. Department of Education and to the Internal Revenue Service.
Many charities recognize that the more transparent and accountable they are, the more it enables the public to form positive opinions which then increase their donor base in the long run. Thus, many charities make their submissions to authorities available to the general public through their own websites or through other industry forums.
Finally, go with your gut
If all the requirements of mission, goals, programs, efficiency, leadership and financial performance are in alignment with your vision, then it is a green light to support the organization. However, if after all the research, there are still doubts about the legitimacy or performance of the charity, then, the donor should go with their instincts and not support the charity. Choose another charity which matches up to your vision and ideals.