Embracing an attitude towards making the most of every opportunity will rejuvenate the meaning of charity efforts worldwide towards fostering a cohesive global community.
When exploring the lives of a plethora of active philanthropists cultivating their own feudal footprints on stark regions in the world, some lackluster profiles, including overly worn political and corporate career outfits, can trap once eager readers into sleeping spells. However, to rekindle the personal bond we should express for these Apostles of social good and transformation, a more colorful tale would be rare to come by than that of World Bank President Jim Yong Kim. Emigrating from the Land of the Morning Sun to the Stars and Stripes at age 5, orchestrating a duet high school athletic career as quarterback and point guard, and striking an academic foray after emerging from Harvard University as a medical doctorate. Excelling in polar arenas of talent, from the physical to mental, Kim remarkably emanates a versatile character that foretells his aptitude for moderating issues as diverse as his personal narrative. For the curious and tireless soul paralyzed at a point of inflection of how to steer their own lives, Jim Yong Kim's outgoing spirit testifies how timeless and recognized impact on society is forged from personal devotion and dedication. While Kim manifested this ethos through his intellectual and physical pursuit during his years of studies, he wholeheartedly disseminated this principle through his sprawling NGO campaigns against public health degradation and virulent disease epidemics.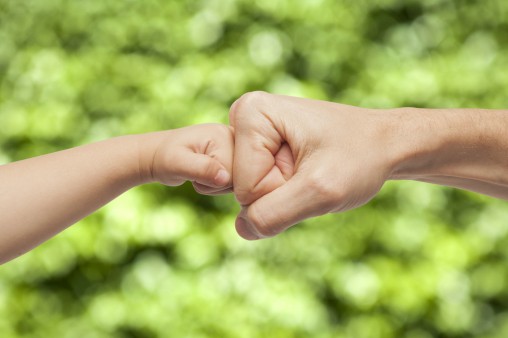 World Bank President Jim Yong Kim:
What are you willing to do to create social good?
After achieving alma mater from Harvard's medical program, the adroit laureate deferred all hesitation from plunging into a resource and time intensive scheme to pioneer efficient treatment of tuberculosis in Honduras, and soon after Panama, through Partners in Health. The knowledge and medical expertise starved health commission in Honduras into beckoning for a metamorphosis to resuscitate it with a fresh supply of nectar. For a time, a scarcity of trained health staff and volunteers, coupled with archaic healing and diagnostic practices, muted any possibility for the delicate conditions of patients bearing latent and active tuberculosis cases. Kim's maverick thinking ushered reforms to unravel the web clouding the prevention, treatment and rehabilitation processes, and planted a pristine set of procedures to soothe the agitating contagion. With avian agility, PIH mustered the manpower and innovations as on site diagnosis apparatuses to dissolute medicals expenditures by nearly tenfold and increase its patient base to 100,000. Duplicating the promising campaign in Panama, Kim helped weave a chrysalis in Central America, incubating the long needed changes to reach thousands of people with debilitating ailments.
After his retirement from PIH during the early 2000's, the World Health Organization made no deliberation to commission Kim to encourage a Hyang Yuk mentality to undermine HIV/AIDS proliferation in Pan-Africa. With a grand vision to reach out to 3 million people by mid-decade, WHO's conviction to ameliorate the medical and social implications of poor palliative care in disparate communities awarded over 7 million natives by 2012 with medical attention. Kim Yong Jim's invocation of the Hippocratic Oath has inspired solidarity among many and not to fear towering obstacles, but tackle them resolutely.
When Kim finally left the WHO and after his Sabbath as President of Dartmouth College, Kim boldly elicited the same values with which he maneuvered his initiatives in PIH and WHO to the World Bank to sanction collective action against erratic epidemics worldwide. Kim is the type of social pioneer who does not retrench from some of the most pervasive issue of our time. His wager against Ebola's invasion in West Africa and in the hearts of Guinea, Sierra Leone, and Liberia reminds me of the difference I or any individual could personally make in the lives of millions. It only takes a unanimous and stolid determination and belief that we can tackle the most taxing inhibitions that stand between whole populations and better mental and physical conditions. After having already committed close to $1 billion to support economic development and growth schemes in the targeted states, the Bank has injected another $300 million to staving off and quarantining Ebola cases.
Jim Yong Kim's inauguration to guiding international institutions with the most comprehensive collaboration projects in the world, echoes his long-followed mantra of being outgoing and making the most of the mind and knowledge given to us. This way of living the life is what will make a lasting impression on not only isolated parts of the world, that we might take for granted, but also in our personal lives. Embracing an attitude towards making the most of every opportunity will rejuvenate the meaning of charity efforts worldwide towards fostering a cohesive global community.