Resources That Can Help You Talk With Your Child About Racism
Given the recent events following the tragic death of George Floyd, we have been once more reminded how important it is what values we teach our children. The Black Lives Matter protests have brought to the surface that racism and intolerance are still pretty much present in our society and that choosing to be silent is not a solution. Parents have been introduced to more new dilemmas. How much should my child know about what bad is going on in the world? Should I keep all these news away from him and try to protect his innocence as long as I can? 
However, by covering our children's eyes, we are not protecting them. Only by actively teaching our children tolerance and respect for diversity from an early age can we hope they will build a better future for all of us.
As the Parents magazine simply puts it, children are born with an innocent indifference to what sets people apart. They don't naturally discriminate. But if the need for a conversation arises, have it. Of course, your vocabulary and the way you explain things to them should be appropriate for their age. Here are some resources that can help you have that talk.
Inclusivity, tolerance, and respect for diversity have always been an important part of our Foundation's work. In 2018, the XS Tennis and the Novak Djokovic Foundation organized a kid's tennis clinic with a goal to inspire more young people from a diverse range of backgrounds to follow their dreams and pursue sporting excellence.
1. Parents, it all starts with you
For you to pass on the knowledge, solidarity, and empathy to your child, you have to educate yourself first. And kids learn the best by example. You could start with the Forbes list of various books, podcasts, TV shows, videos, etc. Also, the National Geographic summed up a few great parenting tricks for talking with children about racism. Or listen to this very useful podcast on your way to work. Also, check out The Children Community School and this Medium article for other resources. 
2. Add new children's books to your library
Reading is the best way your child can understand concepts of diversity, anti-racism, inclusivity, and tolerance. Fortunately, the internet is now full of great new children's book titles. The Guardian and NY Times both published lists of books that can help you have that talk with your child. Also, check out the Conscious Kid and the Brown Bookshelf for other titles.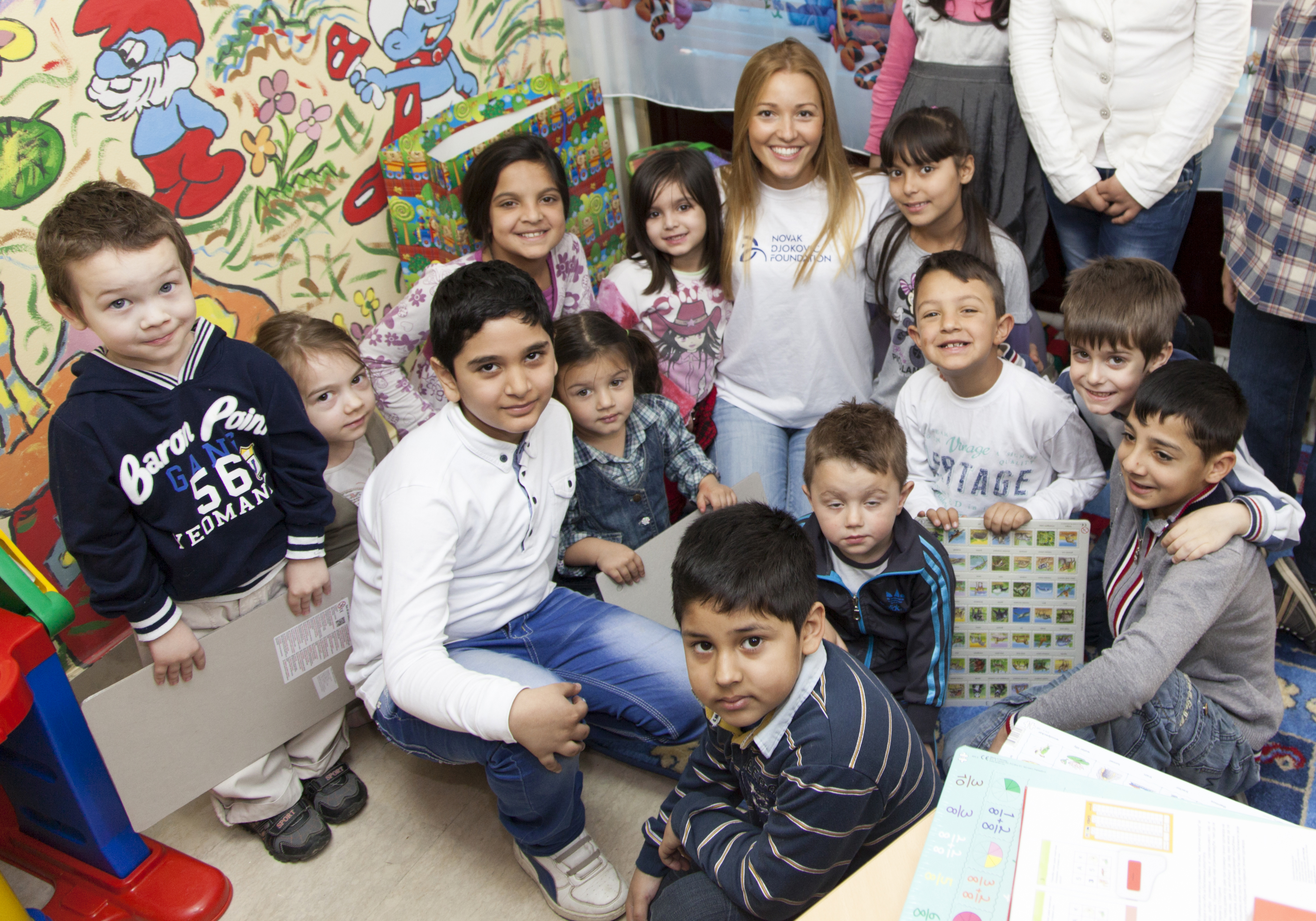 Unfortunately, in Serbia many Roma children don't have the opportunity to enjoy all the wonderful things as their peers from other communities. Thus in 2015, Novak Djokovic Foundation has recognized the efforts of cultural and educational Roma organisation "Romanipen", and has decided to support "Toy library" project, by donating a van full of toys, games and books for the children in Kragujevac suburbs.
3. The endless benefits of play
As Motherly suggests, games and puzzles featuring children from a variety of cultures can help foster a sense of familiarity and comfort with a difference, including this chunky puzzle and this award-winning memory game.
Cartoons and TV shows can come in handy as well. The Healthline Parenthood suggested a couple of movies for little kids like Esme and Roy and Motown Magic and older kids movies like Black Panther. 
We hope that these resources will be useful and that you will find a way to talk to your child about racism. Just remember that all the values you wish to pass on to your child should be constantly nurtured.  Inclusivity, tolerance, and respect for diversity have always been an important part of our Foundation's work. To us, every child is a champion and deserves a chance to make all of his dreams come true. Because they all matter.