Milica Stojanovic, psychologist at Preschool Institution "Kaja" in Ljig, speaks about the importance of playing and its stages during child development, from birth until age 14.
Toddlers, at times, prefer to play on their own. They may spend hours making up stories with their favourite toys. They like to build, draw, paint, invent and explore their environment by themselves. They will also like to read. Around age 2 and 3, children become more aware of the people in their world, and move from solitary play to parallel play. As they play independently with toys, they start to see themselves as a part of a social group, yet still remain egocentric in their thinking. Children at this stage enjoy playing next to other children with the same game or activity, but they may not want to interact or play together.
For toddlers, playing is an essential part of learning. Playing helps them develop physical skills, self-esteem and confidence.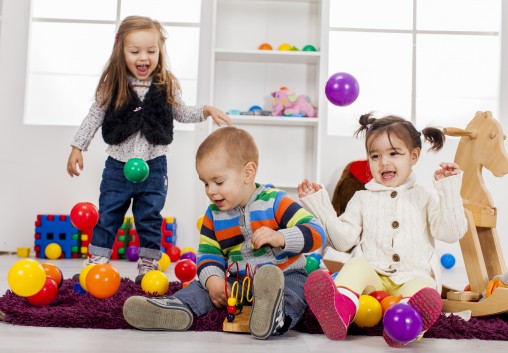 Reading expands toddlers' knowledge of words and helps them learn to talk. They also enjoy scribbling on paper with crayons, pencils and paints. They understand that pictures can depict objects, and scribbles gradually become more representative pictures during this period, though they are still more interested in the process than the product. Toddlers generally love playing with water – emptying and filling containers, playing with the hose, pouring water from a teapot into a cup, or enjoying bath toys.
Over time, toddlers gain increased control over basic gross and fine-motor skills. Interest in gross-motor activity increases with newly found physical strength and basic coordination, and they especially enjoy balancing, climbing, running, jumping, throwing, catching, playing with sand, or pushing and pulling wheeled objects. By the time toddlers are three, dress-ups, playing house, climbing and running are likely to be favourite activities.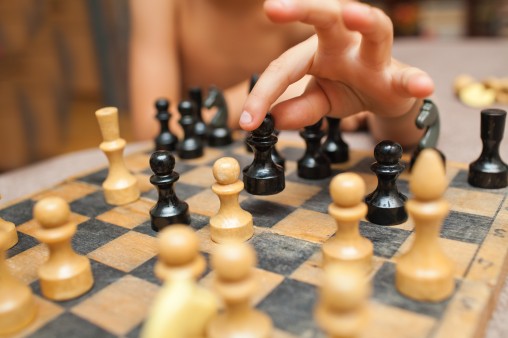 In addition, toddlers want to see how things work. They will open and close drawers, turn containers upside down to check out their contents, and place all sorts of objects into all sorts of holes to see what happens.
Action is the name of the game for toddlers, who delight in running, jumping, climbing and riding.
Ride-on-toys, such as low tricycle, or a foot-to-floor vehicle, low climbing toys, large balls, and outdoor items like a sandbox, or wading pool are good choice for developing gross motor skills.
Take-apart toys, pop-up toys and simple puzzles satisfy toddlers' curiosity about how things work, reinforcing their hand-eye coordination, understanding of spatial orientation, and cause and effect. Furthermore, one of the best type of toys are block sets. Picture books with fun rhymes and bright illustrations are also likely to fascinate toddlers. They will get crafty with crayons and butchers paper, or be creative with play dough, hand puppets or dress-ups.