Dear Friends,
This has been a very memorable year for me.  Not only did I join the Novak Djokovic Foundation as its Global CEO but, also, I have had the tremendous pleasure of meeting our wonderful team, spending time with Novak and Jelena Djokovic during my recent visit to Serbia and establishing contact with some highly engaging stakeholders in the field of Early Childhood Education (ECE) and Early Childhood Development (ECD).
Seeing the Foundation's team in action, and realising just how much impact they're responsible for delivering on the ground has been a truly inspirational experience.  From the Friendship Games in Zlatibor, Serbia, to various school openings and teacher training engagements, to the Christmas gifts that we  have distributed for the kids from foster care. At every stage and in every place, our charitable work is aimed at supporting those disadvantaged children and families in greatest need.
To provide context, the following are some of the highlights that made 2015 such a wonderful year — none of which would have been possible without the tireless and dedicated work of the team at the Novak Djokovic Foundation and the invaluable support of our donors:
In 2015, the Foundation achieved:
4 new preschools built
300 teachers trained
1 Friendship Games retreat held in September
2 lectures held for parents on parenting
325 families directly helped through Families in Risk program
550 books donated for OK young children
10 new physics and chemistry labs built for Nis Gazprom Neft in schools around Serbia
1 Sports Day Games organized in celebration of the "International Day of Sports" on April 6th
Not only did we directly build/refurbish schools and trained teachers but, also, we supported other non-profit organisations financially, such as UNICEF to assist families at risk and provide other innovative educational experiences to young children through the Hawn Foundation's MindUP program.  Moreover, we deployed our expertise in education project management by acting as a delivery partner for NIS Gasprom Neft's corporate foundation in building chemistry and physics laboratories in schools across Serbia.
Our activities on the global stage have been exciting:  
Our Founder, Novak Djokovic, was elevated to the post of international UNICEF Goodwill Ambassador, and the Foundation entered into an agreement with the World Bank to collaborate in promoting the virtues of Early Childhood Development  (ECD) on the global stage — a key focus being placed on ensuring policymakers globally start to put ECD front and centre when they consider their countries' funding priorities for the years to come. We will also advise the World Bank as it designs a project of ECD investment in Serbia, by sharing the knowledge and experience gained by the Foundation in building schools and training teachers in Serbia over the past years.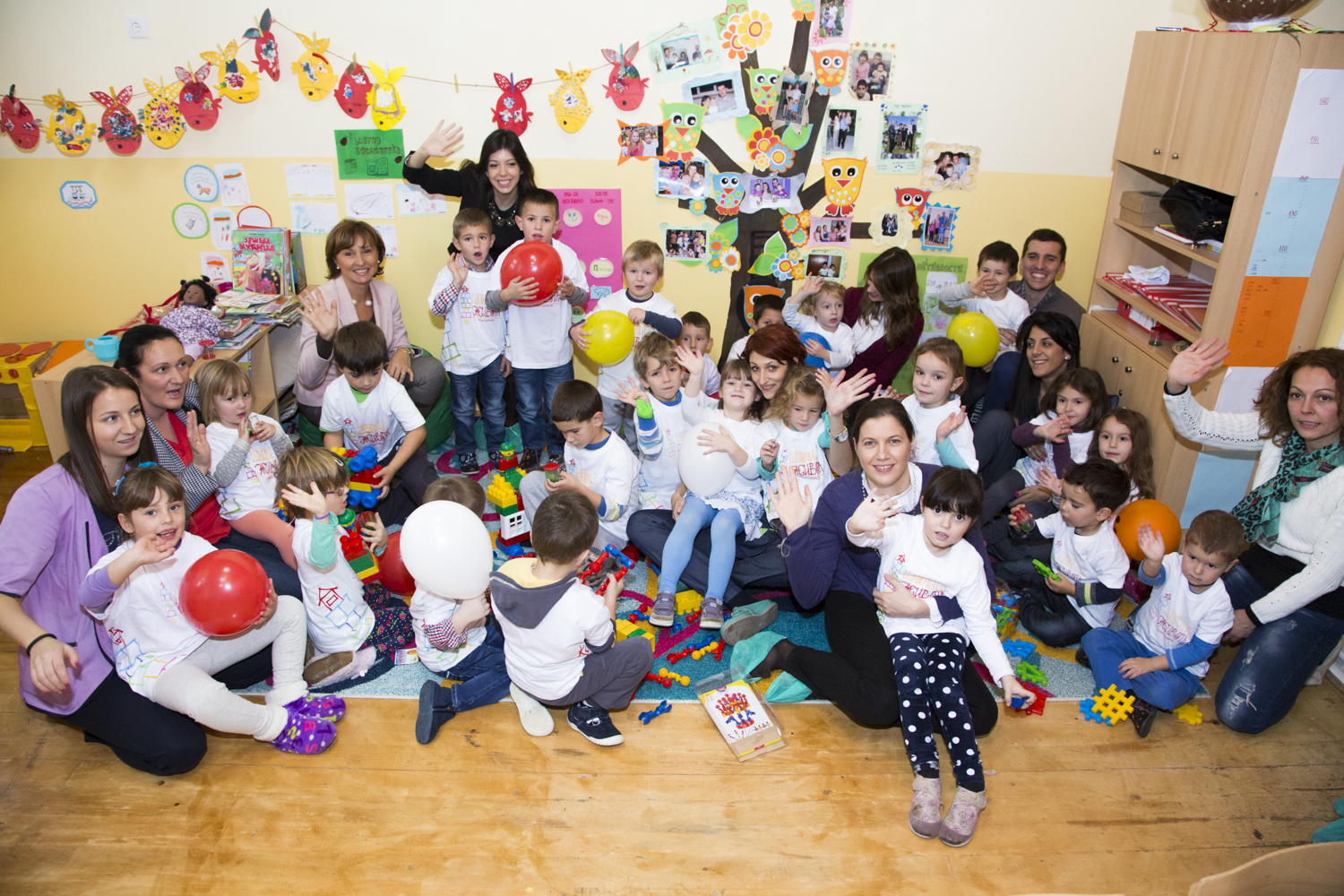 In the New Year, we aim to become even more impactful and focused:
We have embarked on a period of strategic planning, with the aim of ensuring everything we do is clearly aligned with our focus on Early Childhood Education (ECE) and Early Childhood Development (ECD). The more focused our approach, the more likely we are to make a palpable difference in this space. In 2016, we will embrace a more forward stance to ECE/ECD advocacy on the global stage and ensure we present a compelling narrative internationally, so that global stakeholders and policymakers embrace and promote ECE/ECD wherever they may be in the world.
We will also place a great deal of emphasis on communicating as clearly as possible with our donors, supporters and stakeholders. In the coming year, we will be launching our new website, developing our first Donors' Report and presenting insightful statistics into the work we have done, and the achievements we aim to pursue.
There is no shortage of work to be done, and we very much look forward to the challenge. Your support will be invaluable, and it is only through close collaboration with those around us that we will be able to make great things happen. We look forward to having you at our side as we embark on the journey for 2016.
On behalf of Novak and Jelena Djokovic and the entire team at the Novak Djokovic Foundation, I extend the very warmest wishes for Christmas, the Holiday Season and the New Year!
Best regards,
Alberto Lidji