For the first time ever, Serbia has its candidate for the Global Teacher Prize, awarded annually by the Varkey Foundation to an exceptional teacher who has made an outstanding contribution to their profession.
Zeljana Lukic Radojcic, teacher at the primary school "Milan Rakic" in Banja Vrujci is one of the50 best teachers in the world and has the chance to win a US $1 million award, intended to support improvement and development of education in the country of the prize winner. Her colleague from Macedonia, who was among the top 50 finalists for the prize in 2014, nominated Zeljana for this prestigious award.
The Global Teacher Prize, established by the Varkey Foundation in 2014, seeks to celebrate the best teachers in the world – those who inspire their students and the community that surrounds them – with the long term goal of raising the stature of the profession so that children are motivated to enter the vocation themselves to benefit future generations. The Prize, which has been referred to by many journalists as the Nobel Prize for teaching, highlights the profession and reveals thousands of stories of educators who have transformed young people's lives. It gives greater recognition to the work of millions of teachers all over the world.
According to Zeljana, it's a great honour to be shortlisted into the top 50 finalists. "Being among the 50 best teachers in the world coming from 37 countries means that as a representative of Serbia I've contributed and will yet contribute to the promotion of education in my country and  affirmation of all teachers working under impossible conditions", says Zeljana.
She also has a title of "The Best Educators of Serbia" which is the greatest achievement in education awarded by the Association "Zivojin Misic".
"Teachers matter and it was clear from the moment we launched the prize that it had struck a chord. There was a pent-up desire to celebrate the achievements of teachers throughout the world. We are looking for a teacher who has achieved exceptional results in the classroom, but also won the respect of the community through his or her activities beyond it. Some thought that it was wrong to single out a few individuals when there are countless excellent teachers. But it was only through unearthing these unheralded individual stories that we can make flesh the good work of the whole profession" explains Mr Sunny Varkey, founder   of the Varkey Foundation.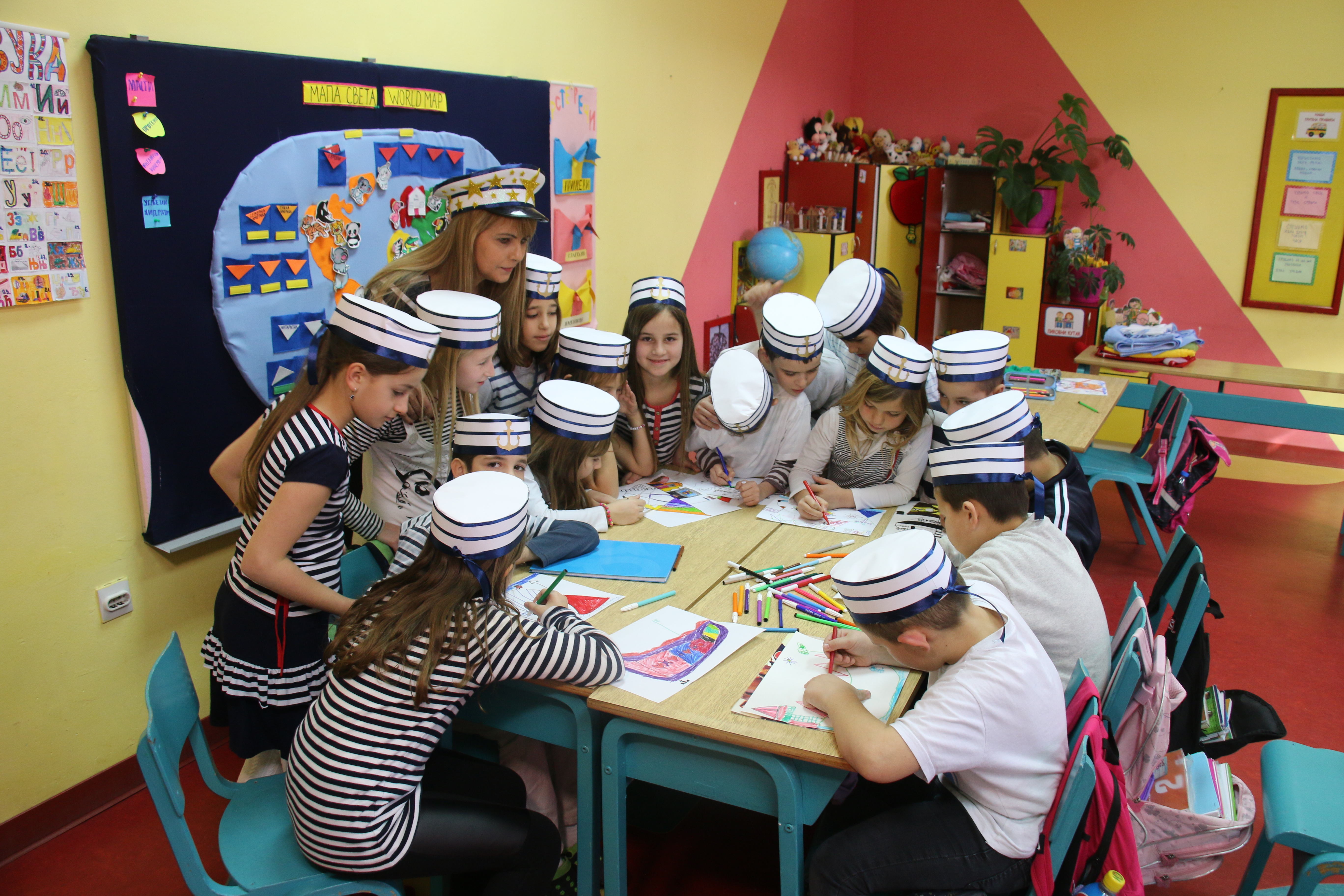 How did you apply for the Prize?
I was nominated by the best teacher of Macedonia, Vesela Bogdanovik and a candidate for the 2014 Global Teacher Prize. She is one of creative teachers fascinated with the Magical Village project due to which my work has become widely recognized. She frequently visits this educational center and runs the workshops for her students.
Can you tell us more about the Magical Village.
The Magical Village is a concept of learning based on innovative teaching resources close to children's interests and their culture of learning. Children learn under the open sky in creative workshops taught by teachers dressed as fairies from Slavic mythology. The fairy tale setting motivates the children to acquire applicable knowledge easily. Across the Magical Village, resources also include ambient classrooms like a crafting centre, magical gardens, weather station, solar dryers, sundial, orchards, vegetable farms, fields, and forests. All these resources are combined into a single unit to enable the implementation of workshop activities based on integrative teaching. Children can see the big picture of the world and this can be used as a method of reforming the existing formal education. In the Magical village I've tried to create symbiosis of the things I experienced through my teaching practice, but also to remove factors that made learning of my students difficult. This kind of work is extremely important for children because the habits we develop in childhood become our authentic and lifelong patterns of behaviour. The Magical Village is a result of my teaching experience and research in this area. After I identified disadvantages of traditional schooling system I started searching for an ideal set of resources to produce the new concept of learning that can be implemented in any rural setting.
The Magical village was initiated by the Association of Citizens "Kreativa" from Banja Vrujci that promotes creative education through active learning. The project was funded by UNICEF within the joint UN programme "Sustainable Tourism for Rural Development". The programme is designed for children 5-12 years old who actively learn about real life situations through integrated educational activities and acquire functional knowledge.
What are the basic principles that guide your work?
As a teacher you have to be prepared to constantly improve yourself and develop professionally with every new generation of your students. Speaking from my personal experience, I didn't stick to the same approach with all my former students. Instead, I did my best to follow their sensibility and adjust my teaching methods to their needs. Every generation of students is quite specific and unique so we can't educate and treat them in the same way, expecting them to show their maximum in class. We should rather monitor their behaviour, development and progress on a daily basis and in this way help them reach their full academic potential. Teaching is a very enjoyable and rewarding career although demanding and exhausting at times, as it requires a lot of energy, efforts and patience.
In addition, commitment, enthusiasm and passion for teaching are the most important qualities of all. If they are lacking, neither of those involved in children's education – teachers and parents – nor students are satisfied. On the other hand, if mentioned qualities do exist, then teacher's success in classroom is almost guaranteed. Teachers who are fond of their profession are extraordinary individuals full of inspiring and creative ideas.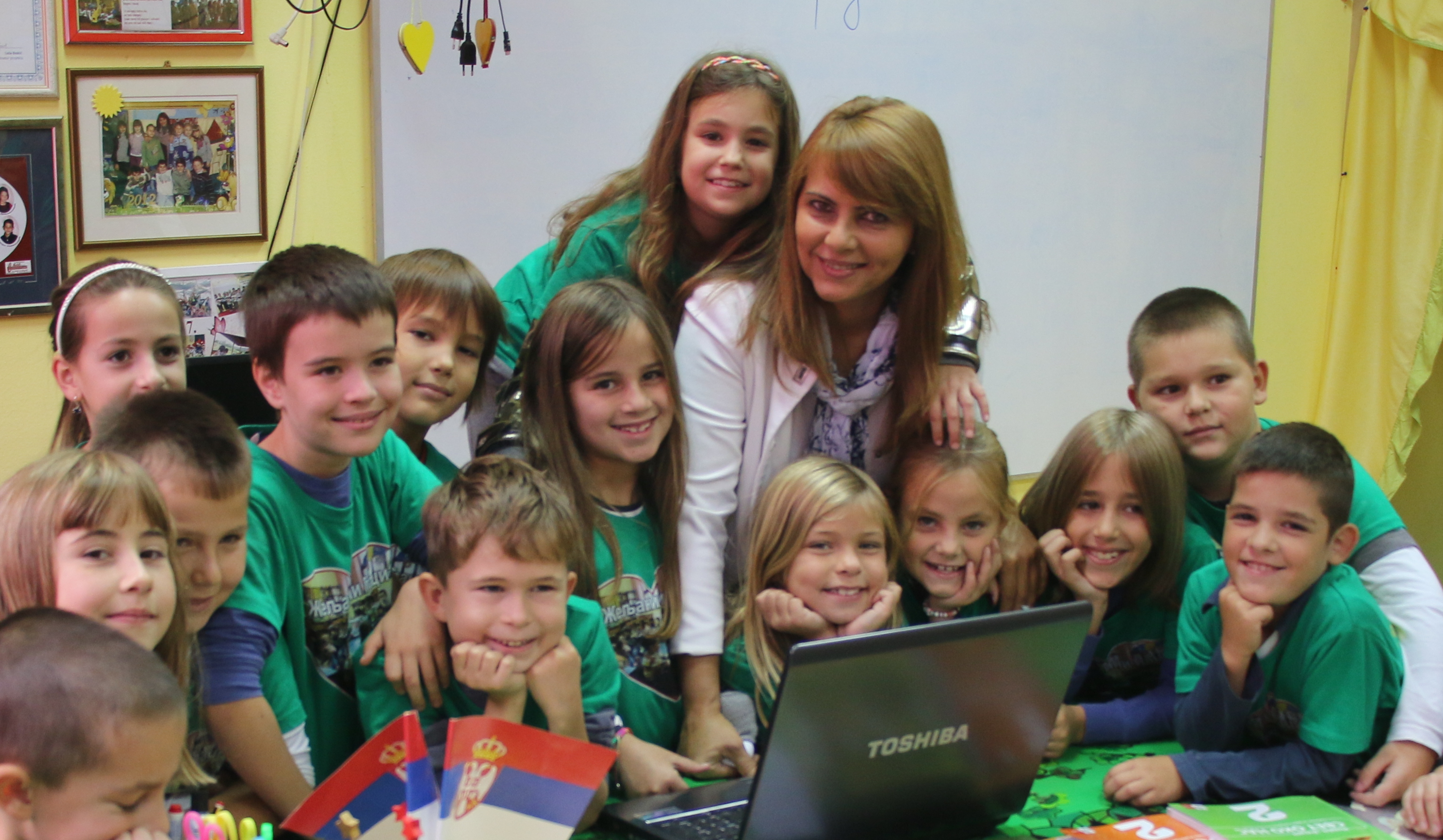 What's the most remarkable thing in your teaching practice?
For many years, I've been focused on a systematic, integrative approach to teaching. I was interested in examining the nature of such innovative method and possibilities of its application in classroom. In Serbian education system it has been rarely used due to demanding planning, organisation and implementation. However,   integrative teaching should be more present both in the teaching process and in the field of education policies.
What are the traits that would make for the ideal 21st teacher?
There's no such thing as a perfect teacher, but if we work hard, love our students and are always learning, we're pretty close. Teachers should welcome the new realities and devote themselves to the education of creative and capable people as future leaders of progress and prosperity in their communities. Modern education will definitely bring some revolutionary ideas such as ending the practice of   learning just to get good marks and planning curriculum according to 45-min lessons and school subjects. Focus should be rather on teaching students about facts and helping them find their relevance in everyday life. Thus, children will come to school not feeling so much pressure we currently put on them and motivated to equip themselves with knowledge to be able to face various situations and difficulties in real life. Eventually we'll start to appreciate soft skills more than diplomas and academics. Teachers who are ready to respond to these challenges will find themselves as well as their students satisfied and successful. Educators, both in Serbia and worldwide, have to accept the fact that their professional success will largely depend on their willingness to think outside the box and their ability to adapt quickly to changes.
Teaching is also heading out of the school and into outdoor classrooms in a natural environment  whether it's a forest, farm, cave or archaeological site, where learning is doing from a firsthand perspective. Classrooms of the future will definitely be on the move.
If awarded the prize, how would you use the funds?
I would like to establish a regional hub of creativity and resilience. One of our main goals would be to empower enthusiastic teachers in need of support. They are very important for our profession because they are able to motivate and inspire not just their students but also their fellow colleagues and local communities. These teachers need to feel encouraged in order to make a positive and tangible difference in their classrooms. The center will contribute to their affirmation and elevation of their status in society.
As for my students, they would finally have new and spacious school gym, canteen and a well-stocked library. In any case, the winner will be able to meet some of the needs of his/her students and for this reason we should all be truly grateful to the Varkey Foundation for launching the Global Teacher Prize.
My message to teachers and colleagues worldwide is to continue to develop their competences throughout their careers. Our knowledge and skills are all we need for professional and any other start in life.
Zeljana and other candidates are looking forward to the announcement of the top ten finalists for the 2018 prize that will happen at the beginning of this month.   We wish Zeljana the best of luck!