Whether giving rise to one of the most influential e-commerce corporations in the world, or organizing grass roots initiatives, Jeffrey Skoll has manifested himself as a visionary with a mind that never stops innovating.
We may not have the physical capabilities to invent a limitless fuel source to power our homes, factories, and transportation for our daily commute, but we have an alternative that provides even greater value – the ability to never stop innovating and challenging complacency. The mind itself is not constrained by any physical limits and is virtually a self-sustaining engine that can power the most cutting edge phenomena supporting the global changes. If there is anyone who has internalized this mantra, Canadian-born Jeffrey Skoll would be the perfect example.  Having earned his bachelor's degree in mechanical engineering from the University of Montreal and having guided the technological giant EBay during its inception as President, Skoll understands that the way we employ our minds and natural talents is the most robust and boundless resource in sustaining society and future development.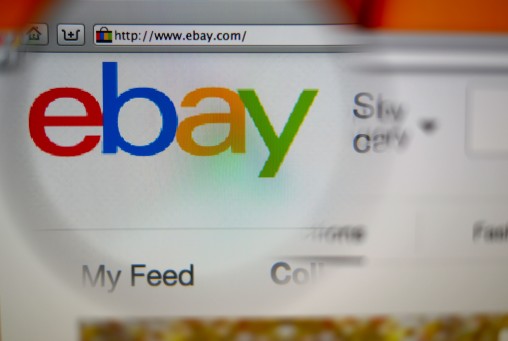 If EBay itself is not proof enough of the potential for creative thinking, Skoll can calm any skepticism through his inspiring and life-changing work and through his applauded philanthropic organization the Skoll Foundation. To laud its quarter-centennial anniversary, the foundation evolved as a catalyst for mobilizing the minds of social entrepreneurs and world-changers for a unilateral effort to alleviate the ethnical, cultural, societal, and environmental strife that currently divides us. Perennially, the team hosts the Skoll World Forum on Social Entrepreneurship at the Said Business School at the University of Oxford to extol and provide long-term support to entitled individuals and groups battling distinct, yet interconnected, issues dispossessing many people of quality well-being. The spectrum of targeted core grievances extend from the environmental degradation stemming from the rapid deforestation and irresponsible resource management, to economic security and broader cultural awareness and acceptance.
The results have proved to be phenomenal, profoundly redressing geographically and socially alienated groups of people. The shrewdness in the entire process lies is the fact that Skoll and his team leverage the specialized knowledge and experiences of various impact groups to tackle these seemingly indelible struggles. Through an enterprising value system, the Skoll Foundation has kindled efforts that otherwise may have been forsaken.
Search For Common Ground
John Collins, recipient of the Skoll accolade in 2008 and later joined by his wife, Susan Collins, institutionalized Search For Common Ground during the precipice of the Cold War. The outreach program initially set out to pacify broiling tension and disconcert between people of Eastern and Western political ideologies, but later branched out to target communities in regions of increasing enmity like certain Middle Eastern and African regions. As of this year, the couple has successfully developed a range of projects aimed to breach sectarian boundaries between different regional groups. Between Palestine and Israel, SFCM has established a business network through which budding entrepreneurs from both communities can come together to grow local enterprises in the region and to transcend factional differences that would otherwise impede such collaboration. At a more creative level, the humanitarian organization has dedicated itself to piloting and producing a television series called "the Team" in over twenty African and Middle Eastern States that narrates enriching and inspirational scripts about overcoming social differences and grievances. These are the types of innovative tactics that leading thinkers and doers use to set into motion lasting changes that can aid local regional groups to traverse a path of cultural unification.
Root Capital
On the more capital-intensive forefront of social enterprising, Root Capital is currently a financial beneficiary of Skoll Foundation and currently holds a $2.5 million loan that it disseminates to supporting agricultural business in impoverished districts in Central America, South America, and Africa. As an illustration, the investment consortium currently engages with COOPCAB, a local Fair Trade coffee producer network in Haiti that is under the limelight for its activist stance of running its business in a sustainable and environmentally amicable way. Deforestation remains a stark reminder and harbinger in Haiti, a country that only constitutes 1.5% forested land, to the type of environmental disaster that could ensure if local land and estate holders renege their responsibility to maintaining a healthy ecosystem. Through the capital support from Skoll Foundation and Root Capital, COOPCAB is actively managing reforestation projects while simultaneously sourcing environmentally and financially sustainable income for the livelihoods of thousands of indigenous families. This type of dual initiative is catapulting self-sustaining economic development in an environmentally conscious way.
Whether giving rise to one of the most influential e-commerce corporations in the world, or organizing grass roots initiatives to absolving political and social unrest, or nourishing sustainable business practices in laboring communities, Jeffrey Skoll has manifested himself as a visionary with a mind that never stops innovating. We sometimes give way to the thought that we need to have a sizeable net worth to drive global change, but if follow Search For Common Ground for example, then our generation can mobilize the wealth of media and technology predisposed to us to elicit attention to the developments taking place abroad. If we hold ourselves to this principle, then we all have that mental everlasting capability to ignite global change.