No matter how people celebrate Halloween, this fun holiday provides an opportunity to bond with your kids and spend some quality time together as a family.
Autumn is here and Halloween is right around the corner. Every October 31, both children and adults around the world slip into the night as ghouls and goblins, princesses and pirates. It is the time of telling tales of witches and ghosts, watching scary movies and carving pumpkins into glowing Jack-O'-Lanterns. No matter how people celebrate Halloween, this fun holiday provides a great opportunity to bond with your kids and spend some quality time together as a family. Therefore, you should use Halloween to create family traditions. Even if you're not the biggest Halloween fan, creating family Halloween traditions teaches your children the importance of little celebrations. Try some of these fun activities and make this Halloween the best ever.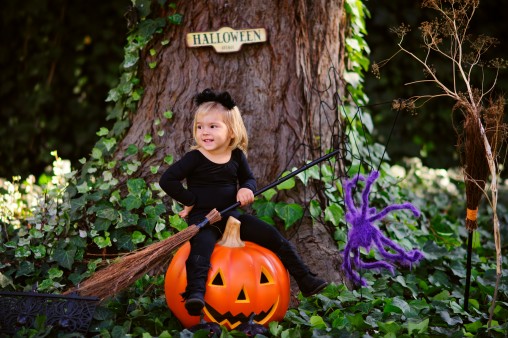 Read Halloween stories
Read Halloween stories together with your kids in the weeks leading up to the holiday. At libraries or bookstores you can find many Halloween themed books featuring your favorite characters. Reading these stories will help your young child understand what to expect from trick-or-treating on Halloween night. Have you read The Hairy Toe, Dem Bones, White Dog or The Canterville Ghost? For more scary stories visit this link
Watch scary movies and cartoons
Set aside at least one night to watch Halloween-themed movies and cartoons as a family. Choose family-friendly movies, such as It's the Great Pumpkin, Charlie Brown, Monster House, Casper. If your kids are fond of cartoons, there are plenty to enjoy including Lonesome Ghosts, To Boo or Not to Boo, The Legend of Sleepy Hollow or Fright to the Finish. Keep the festivities going throughout the evening by serving cookies and cupcakes decorated with witches, goblins and spider webs.
Go trick-or-treating
Every kid gets excited about dressing up and touring the neighbourhood in search of sweet goodies. Make it a family affair by making your own costume and walking around and visiting your neighbours with your kids and their friends. Halloween is an opportunity to encourage wonderful traits like sharing and feeling the joy of giving, by passing out the candy to the trick-or-treaters.
Make Halloween costumes
Get crafty and creative. Use stuff from the garage, your kitchen, and some worn out clothes to make Halloween costumes for your kids. Let them help you. They adore playing dress up and acting out make-believe scenarios. Thus, explore your child's fascination with fire fighters, police officers, princesses or other favourite kids characters.
You can find some ideas for homemade Halloween costumes here.
Decorate your house in the spirit of Halloween
If you want to spook up your home or just add a bit of autumn to your decorating, you can find a number of great ideas to give your decor a Halloween look, without spending a lot of money. Let your kids help decorate with this family-friendly Halloween craft. The projects are easy and so great that you may even have to help your neighbours to spruce up their Halloween decorating. Here are some great ideas:
Put on the apron
Together you and your busy Halloweener can let the flour and sugar fly making holiday themed cut-out cookies. Shapes of ghosts, pumpkins and bats are sugar cookie favorites. Or get sticky dunking your own candy apples and let your child roll them in sprinkles or caramel. Sharing kitchen space with tiny hands and big smiles will forge a bond between the two of you that's hard to beat.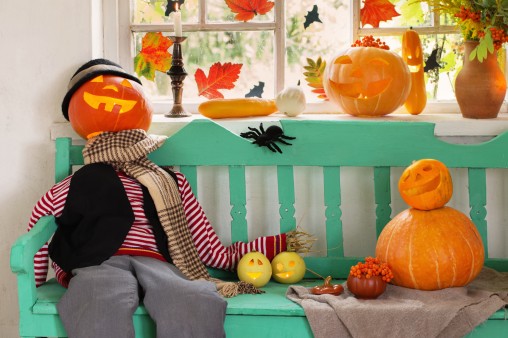 Here are some Halloween treats kids can make:
TOP KIDS COSTUMES FOR 2014
Disney "Frozen" characters like Elsa, Anna and Olaf
Disney Princesses such as Ariel, Rapunzel and Merida
Nostalgic characters such as Dr. Seuss's Cat in the Hat and Where's Waldo
Superheroes including Batman, Captain America, Spiderman and Transformers
Teenage Mutant Ninja Turtles
2014 TOP HALLOWEEN TRENDS
88% of parents report their children will dress up
Twice te number of people think royal Prince George will have a better costume than Blue Ivy Carter
82% of costume wearers start planning their costumes 75 days in advance
14% make their own costumes by hand
162 million people are expected to celebrate Halloween in 2014
How does your family celebrate Halloween? Share with us your ideas for Halloween costumes, home decoration and treat recipes. We wish you a happy Halloween.