There is a misconception that eating healthy costs a fortune. The fact is that eating healthy doesn't have to be expensive and can actually save money, but it does take effort.
A recent study by the United States Department of Agriculture (USDA) proves that by following the Low-Cost Food Plan, a family can eat a healthier diet at less than what they are currently spending on food.1 The study says that the average American family of four spent approximately $185 per week on food in 2009, but not necessarily on healthy choices. The USDA's Low-Cost Food Plan is a healthy diet, costing approximately $175 per week for a family of four, and includes 40 percent vegetables and fruits. In order to achieve the Low-Cost Food Plan, the USDA says to follow "The Three P's": Plan, Purchase and Prepare.2
Plan
Simple steps and planning ahead can help you save money, no matter where you shop for your food.
Plan meals and snacks for the week at one time by finding recipes online, making a grocery list and checking for sales and coupons in your local paper or online. Stocking up on fruits and vegetables? Find out which ones are in season as they will typically be the least expensive.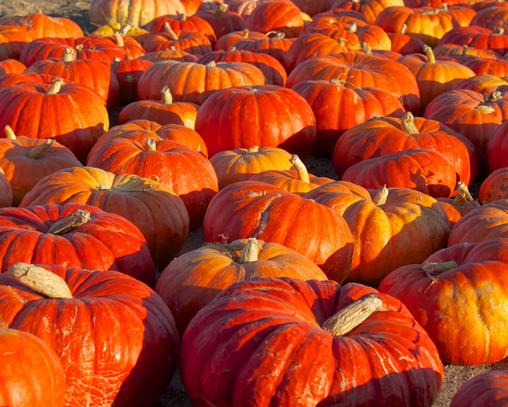 Ask your grocery store if it has a loyalty card so you can be in the know about upcoming sales.
Purchase
There are numerous ways to stretch your dollar and stay on budget. Buy groceries when you're not hungry, stick to your grocery list and be sure to price compare. Sometimes the store-brand goods are cheaper than brand names. Also, buying in bulk will also help you stock up on sale items.
Be knowledgeable about low-costing healthy foods and foods that can last a long time. For example, frozen or canned fruits and vegetables have a long shelf life and are typically inexpensive (but be wary of sugar and sodium content).
Prepare
Some meals can be prepared in advance so it's a good idea to "pre-cook" when you have time. Double up on recipes that you can freeze in reusable containers and heat at a later time. Don't forget to mark and date your foods to keep track of what's inside and when you made it.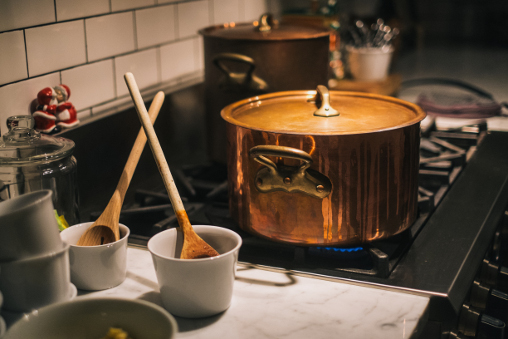 Healthy Options Under $2
Did you know that not all healthy food will break the bank? Here are some great options that can typically be found at the grocery store under $2 per serving (prices may vary based on store, location and time of year):3
Brown rice: $1.75 for a 1-pound bag with 10 servings
Multigrain pasta: $1.69 for a 13- to 16-oz box
Whole wheat bread: $1.99 for one loaf with 11 servings
Nonfat Greek yogurt: $1-$2 or lower when found on sale
Frozen vegetables: Prices vary but packages are typically under $2
Bagged spinach: $1.99 for a 9-oz bag
Refried beans: $1.19 for a 15-oz can
Canned tuna: $1.39-$1.99 for a 6-oz can, which includes 2 servings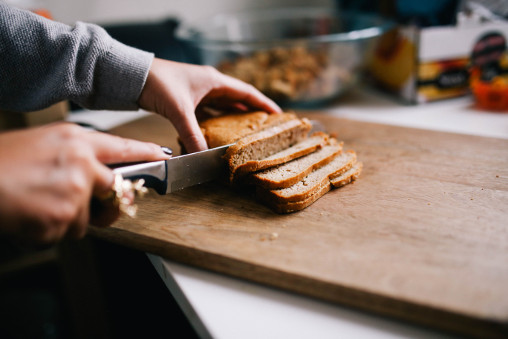 At-home Saving
A great way to save money on produce (and have fun with the family) is to plant a garden at home. Grow tomatoes, peppers and herbs and the whole family will be excited to watch them grow and will benefit from the delicious food later on.
Using the above tips and being creative can help you save money and stick to a healthy diet. If you run out of ideas, check out these Low-Cost Recipes from a real mom or this 7-day menu4 for inexpensive ideas to keep your family healthy.
Featured photo: Summer Harvests  by mike65444  |  CC