Today is the International Day of Charity, a day dedicated to spreading awareness of the importance of charity in alleviating humanitarian crisis and human suffering within and among nations. This day is celebrated each year and it correlates not without reason with the anniversary of the death of Mother Theresa.
In the message for this International Day of Charity, Secretary-General Ban Ki-moon said the following:
Charity plays a significant role in the work of the United Nations and its agencies. On this International Day, I call on people everywhere to act on the charitable impulse that resides in every human being — to start giving and to keep on giving.
NDF supports UN and encourages all of the people and organisations worldwide to commemorate this day by raising awareness about the importance of benevolent giving.
You have not lived today until you have done something for someone who can never repay you. "•John Bunyan
Here are 5 great ideas how you can get involved and help spread the awareness of this day:
You can organize a fundraising campaign for a special purpose – fundraise for the charity of your choice, run for the cause or start "clean your neighbourhood" campaign. You can do all of that by using companies like JustGiving or VirginMoneyGiving. For ideas on how other people like you have fundraised, visit JustGiving page.
Hold an event in your community that will promote charity work (remember events and campaigns NDF has organised in the past. Your events don't need to be big or publicised. The point is to help another, try it. Doing well for others, replenishes your mind and spirit.)
Reward good deeds – Establish a symbolic award among your family members for everyone who leads by example when it comes to charity, philanthropy, or volunteerism. For example: If you see or hear that your child has helped another, praise him and award him. Tell him how nice that is and ask him to share with you how he felt when he helped his friend in need. Share how proud you are of your child with other family members too. This is the best award your child will get and will remember for a lifetime that good deeds never go unnoticed. And don't forget to lead by example.  Read how you can motivate your child to do well for others.
Share your ideas and promote your own charitable initiatives on our social media platforms. Don't forget to use #goodnewsNDF in your posts!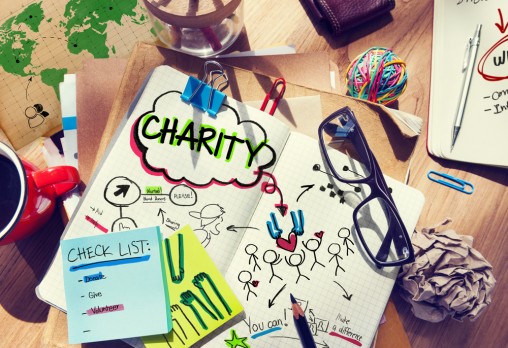 What does charity mean to YOU? Share with us your stories and/or pictures&videos and tell us what charitable deeds you are most proud of. We will compile them and make them into memorabilia that we will share with the world.
[divider]
Remember: [tweet_quote]charity can take various shapes and forms in different parts of the world.[/tweet_quote] You don't have to donate money to be charitable. Helping a person in need or aiding an organisation from your town, or even a simple smile and a good word to someone who feels down is also charitable and sends a good energy to the world.
References:
http://www.un.org/en/events/charityday/
http://www.unfoundation.org/blog/international-day-of-charity.html