Choosing the right home is one of the most important decisions parents can make for their children. From safety to community, there are many factors to consider when looking for a home that will nurture and support the family. In this blog post, we will explore why choosing the right place to live is critical for raising children, and how the right type of home can provide the perfect balance of safety, community, and comfort.
Safety First
When it comes to raising children, safety should always be the number one priority. A safe environment provides children with the freedom to explore and grow, without the constant fear of danger.
This is why many families choose to live in gated communities or in areas with consistently low crime rates. However, safety is not just about physical security; it also includes access to quality healthcare, good schools, and generally a healthy environment.
Therefore, the chosen home should offer a range of features that can provide peace of mind for parents. Examples include:
On-site security personnel,
Surveillance cameras,
Secure access systems,
Playground security,
Nearby emergency healthcare,
Nearby law enforcement,
Safe, reputable schools in the immediate area,
Access to parks and other amenities that promote a healthy lifestyle.
Building Community
Living in a quality community is important for both children and adults. A strong sense of belonging provides a support network and promotes healthy socialization. This is particularly important for families with small children or teens, who may feel isolated or overwhelmed in a new environment.
To make moving easier on the kids, look for a place with access to community-building amenities, such as swimming pools, fitness centers, clubhouses, and event spaces. These amenities can help to bring residents together and provide non-awkward icebreakers for new arrivals, kids, and parents alike.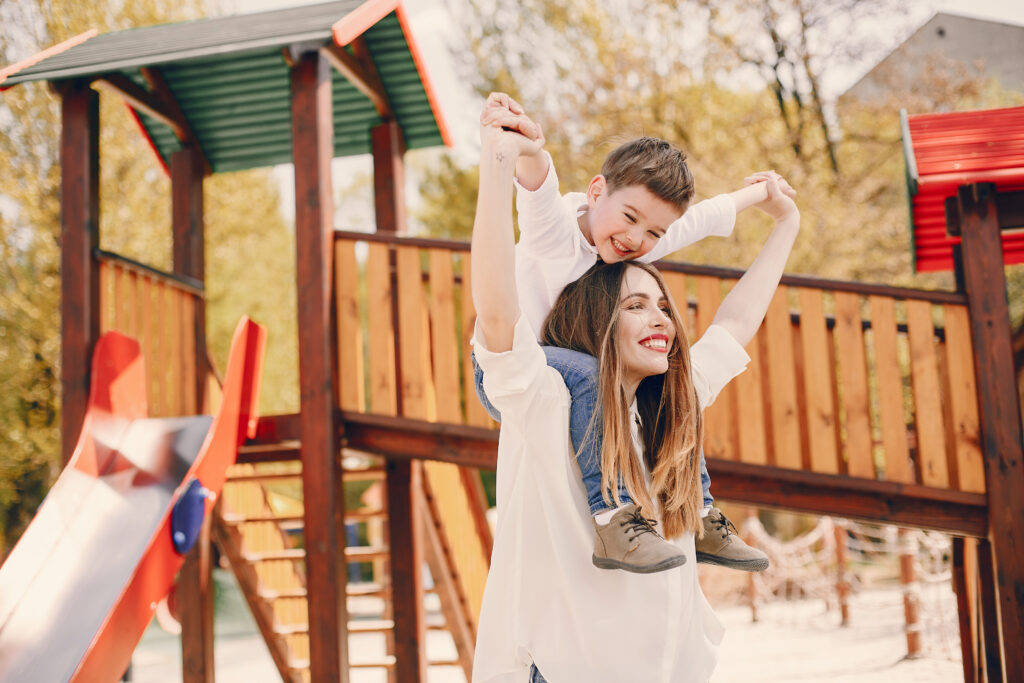 Comfort and Convenience
When choosing a place to live, comfort and convenience are also important factors to consider. A comfortable home provides a sanctuary where children can relax and feel secure. Convenience, on the other hand, can help to reduce stress and make daily routines more manageable for both the children and the parents.
Luxury apartments offer a unique combination of all the elements we mentioned above. They typically feature modern amenities designed for comfort, security, and ease. Additionally, these living communities often come with on-site maintenance, which can help to address any issues that might arise quickly and efficiently. From secure access systems to on-site management, higher-end homes provide a notable level of peace of mind.
Of course, luxury rentals are not the right choice for everyone. Such properties tend to be more expensive than other housing options and may not be available in all neighborhoods. However, for the families who prioritize safety, community, comfort, and convenience, they can provide the perfect balance of all these elements.
For Young Children
You want to ensure that your children are always safe and secure, both inside and outside of your home, especially when they're very young. Choosing a home in a safe neighborhood, with low crime rates and good schools, is critical for providing your children with the best possible start in life.
A safe environment lets children focus on exploring relationships and establishing their own dynamics outside the family circle. This helps to promote socialization, build friendships, and foster a sense of belonging.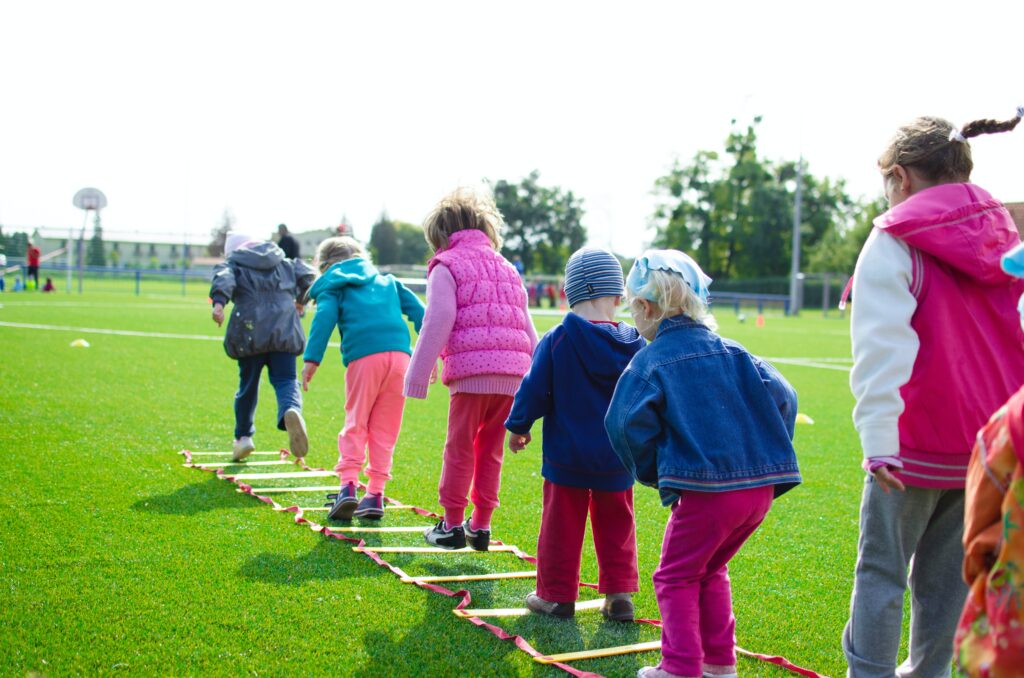 For Teenagers
For parents of teenagers, education is likely to be at the top of the list. You want to ensure that your teenagers have access to high-quality schools and other educational resources, as well as opportunities to explore their interests and develop their skills.
Additionally, teenagers require a sense of independence and autonomy, which can be difficult to achieve in certain living situations. When choosing a place to live, it's important to consider the availability of extracurricular activities, job opportunities, and independent transportation.
It's worth noting that luxury living is a spectrum, however. High-end rental homes can be surprisingly affordable, depending on location, amenities, and other factors. Remember that you don't need to have everything that's on offer – you need everything that your family specifically needs. Access to a swimming pool won't matter much to children who don't care for water activities. Kids who prefer to do art or focus on their studies won't appreciate a loud clubhouse in the neighborhood.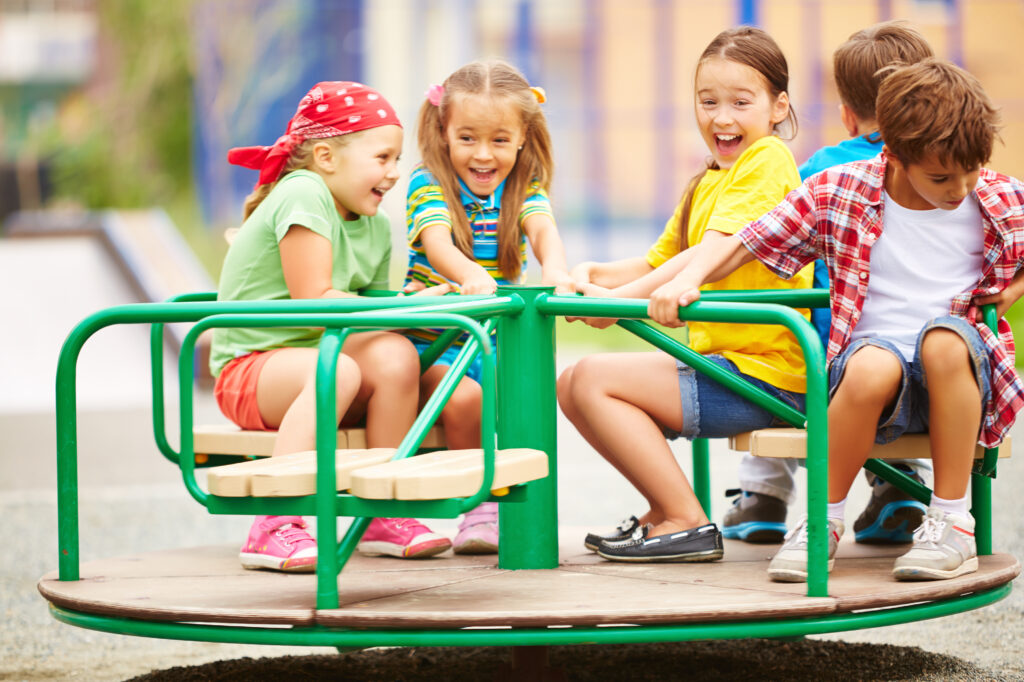 At the end of the day, your residence should be tailored to your kids' personalities and priorities as much as possible. A safe environment provides children with the freedom to explore and grow, while a strong sense of community promotes socialization and builds a sense of belonging. Amenities and services should support the children's education and interests.
Comfort and convenience can help to reduce stress and make daily life more manageable. Luxury apartments offer a unique combination of all these elements, providing families with the peace of mind that comes with knowing that their children are happy, comfortable, and safe always.
About the Author: Lilly Miller is a freelance journalist focused on sustainable living, family lifestyle, and continuous learning. With a degree in marketing and almost a decade of journalism experience, she writes hands-on articles based on a holistic approach and thorough research.