Physical distance has often been mentioned for more than a year as well as recommended due to the preservation of the health of all of us. However, what happens when we are physically distanced from our closest ones – our family? Even though a parent working and living abroad wasn't a rare case even before the pandemic, there was at least the possibility of traveling and meeting more often than the current situation allows. How to cope with distance parenting and how can the bond between you and your children remain strong even when you aren't in the same place?
Making time for a call or a message can be challenging next to all daily obligations related to your work. However, here, it's important to pay attention to your priorities – what is something that is really important to you? Sometimes, it seems like a job is really urgent but is that really the case? Is something horrible going to happen if you don't immediately reply to a business email but, instead, use those five minutes to call your family? Most likely not. I'm not advocating that you do your job irresponsibly. On the contrary, I think that, by organizing your time and obligations well, you can manage everything.
On the other hand, maybe you have a fear of missing out on important moments in your children's growing up, which is totally understandable, but it is important not to be too strict on yourself because I believe the fact you decided to go and work abroad was so you'd be able to provide more for your family financially.
Even if you do miss out on an important moment, that isn't anything serious, it happens even to parents who are not distance parenting.
There are no perfect parents, everyone slips up sometimes and makes mistakes but, as long as our children know we are there for them and love them unconditionally, we are on the right track.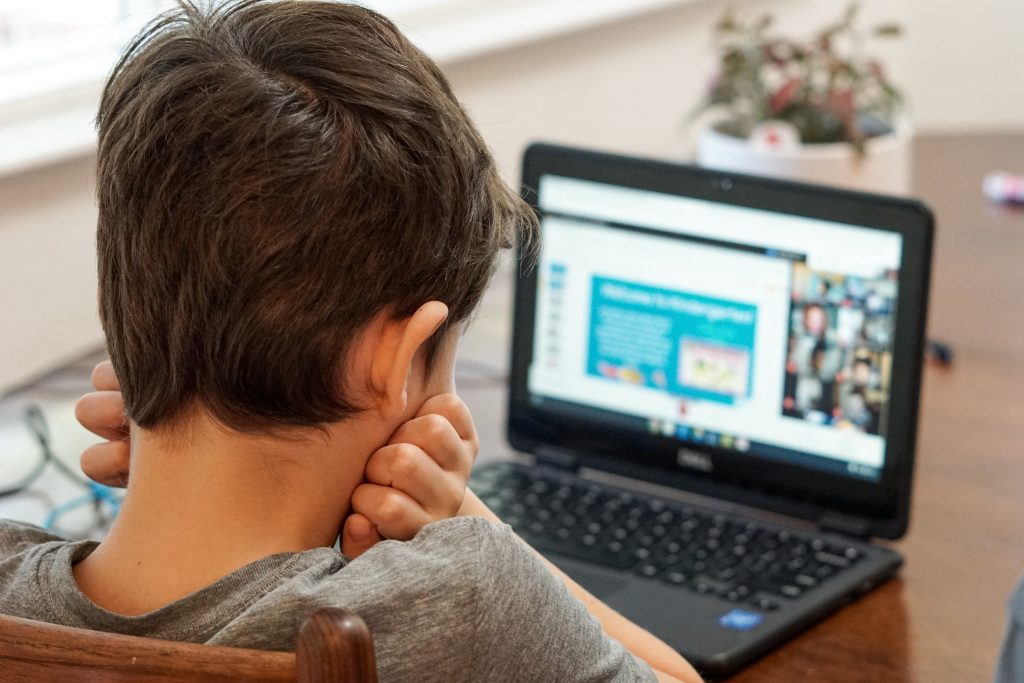 Speaking of love, let's think about the ways we usually express love. Whether by spending quality time together in an activity such as making our children's favorite dish, by giving them gifts, with physical touch, i.e., hugs and kisses, or are we prone to verbalizing our emotions by telling our children we love them more than anything in the world? Why is it important to think about this? Because maybe now some of you think that some of these ways aren't adequate to convey, i.e., use through a screen. For example, a hug through a screen is not the same as when we feel our children's touch, their little hands around our neck.
That just goes to show that it is high time we introduced some new ways of expressing love and nurturing intimacy and maybe some ways – such as cooking – just require a modification. Making their favorite dish can't be done when there's a distance but, if it's a simple dish, maybe you can give your child instructions so they would try to make it with the help of an adult. One of the ways you can express love during distance parenting is by talking about it; you can do that when you're in the same place but also if you're on the opposite sides of the world. If you aren't used to this, it may be strange at first but I believe it will become enjoyable soon.
When you use multiple ways of expressing love, you are an excellent example for your children, too.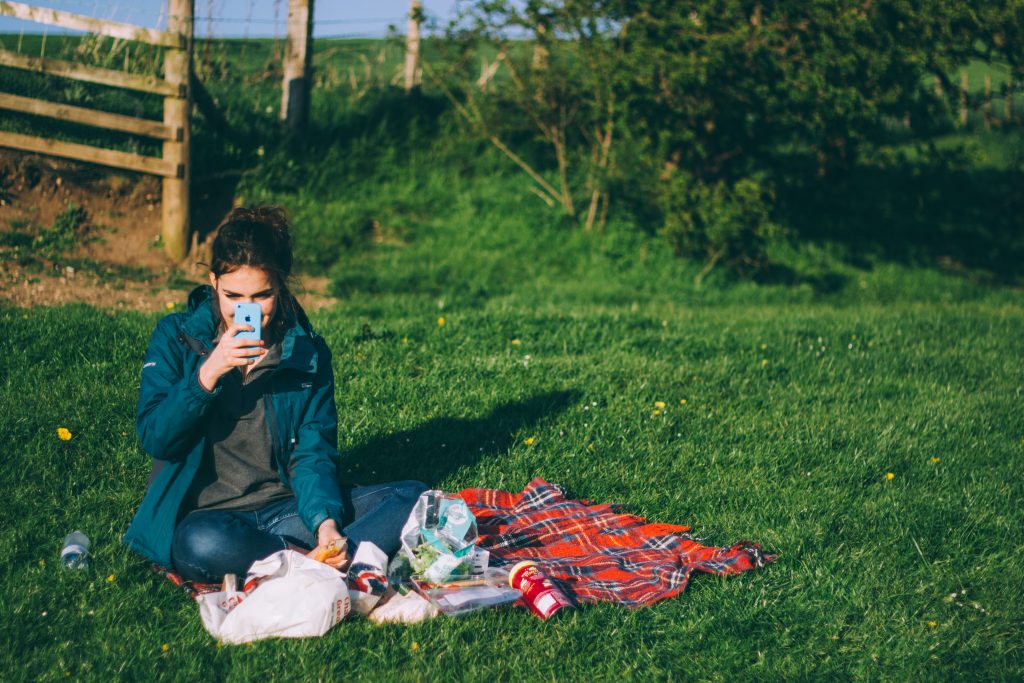 A few more practical pieces of advice that you may find useful: physical distance doesn't mean "out of sight, out of mind." First of all, it's very important that you and your partner make a good team. What does that mean? That your partner includes you, i.e., calls you when important moments are happening, such as when your child takes their first step as I believe that is a moment you wouldn't like to miss. If you can't answer the call then, that moment can be recorded with a camera so you could watch it a bit later when you're free.  
Routine is something that is very useful for children in their growing up. Thus, it might be good to have a moment during the day when you'll talk with them and when you all know this is your moment. During those moments, share important things that happen to both you and your partner and your children.
Multiple short calls during the day – we know that children's attention span is short and still developing so I'd recommend sticking to that rule that says "short but sweet" so those calls would be dynamic and so we'd eagerly wait for the next one.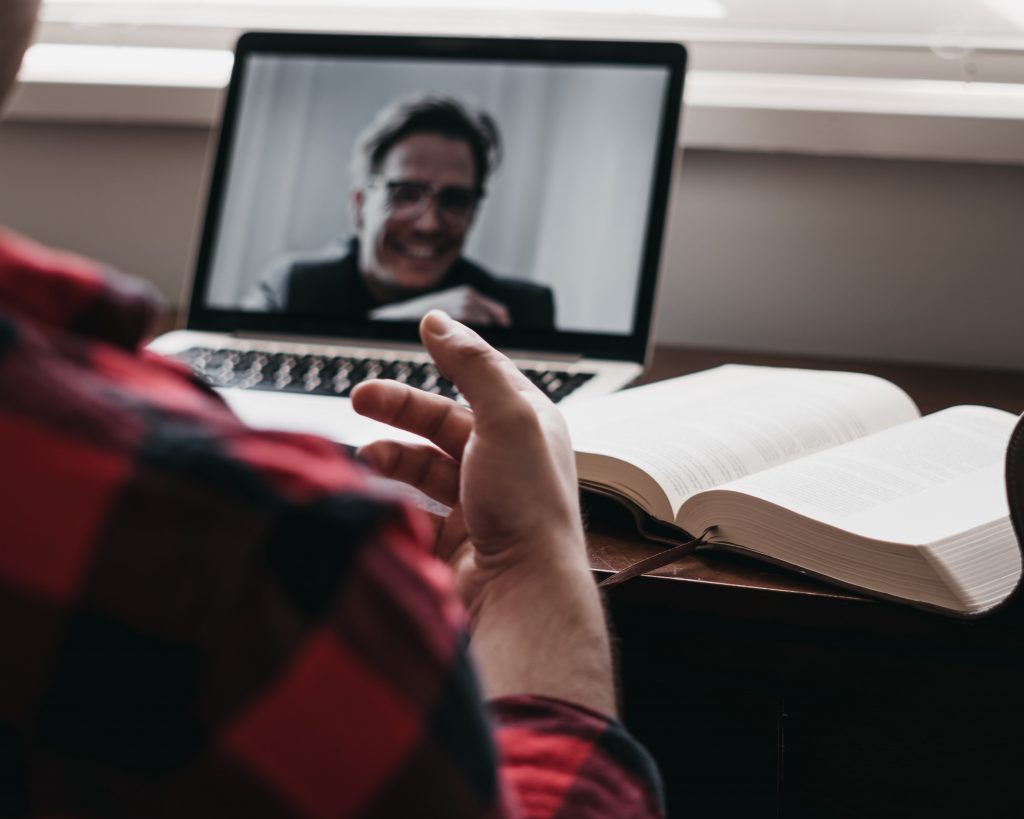 Try to keep the things that don't have to change the same because there's already enough change for the whole family as it is. For example, if you were the one who bathed your child, then it's a good time to call them while they're bathing or, if you used to tell them a bedtime story, you can tell it through a screen and maintain intimacy in that way. You'd also be creating a sense of security in the child, letting them know they can rely on you even though you aren't physically present.
Sending packages from time to time – the contents of the package can be something that your children will like and that will say you've been thinking about them. Moreover, it doesn't have to be anything expensive, it can be a little thing that has a special meaning for both you and your children.
Of course, this isn't a comprehensive list and that's why I call on you to be creative and find more ways of expressing your love because you can't get enough love. The good thing is that you can't go overboard with love, you can't spoil your children with it and, on the other hand, with lots of love and acceptance, you can support their development, the development of their self-confidence and self-respect which, I believe, is our goal.