Did you know that 1 out 3 children is now a victim of cyber bullying. Get informed on how you as a parent can protect your child.
Are you alarmed when you see how your kids use Facebook, Twitter, or Instagram? Are they having problems with self-confidence because somebody is humiliating them on social networks, publishing their photos without their consent, blackmailing them or simply disturbing them?
If not, your family is lucky, but perhaps you should think about these things nonetheless because according to the newest data, 1 out of 3 children is now a victim of cyber bullying.  More so, the number of under 18 years old being bullied on the internet has doubled in the past year, according to newest research.
Internet security company McAfee polled 2,000 children and 2,000 adults, and found that more than a third of 11 to 17 years old have suffered from online bullies. In contrast, less than a third of parents worry about their child being cyberbullied, while 67% of the children polled are allowed to go online without supervision.
"The responses from McAfee's survey show that there is a real gap between parental concern and the reality of what children face online" Andy Phippen, professor of social responsibility in IT at Plymouth University, told the Guardian.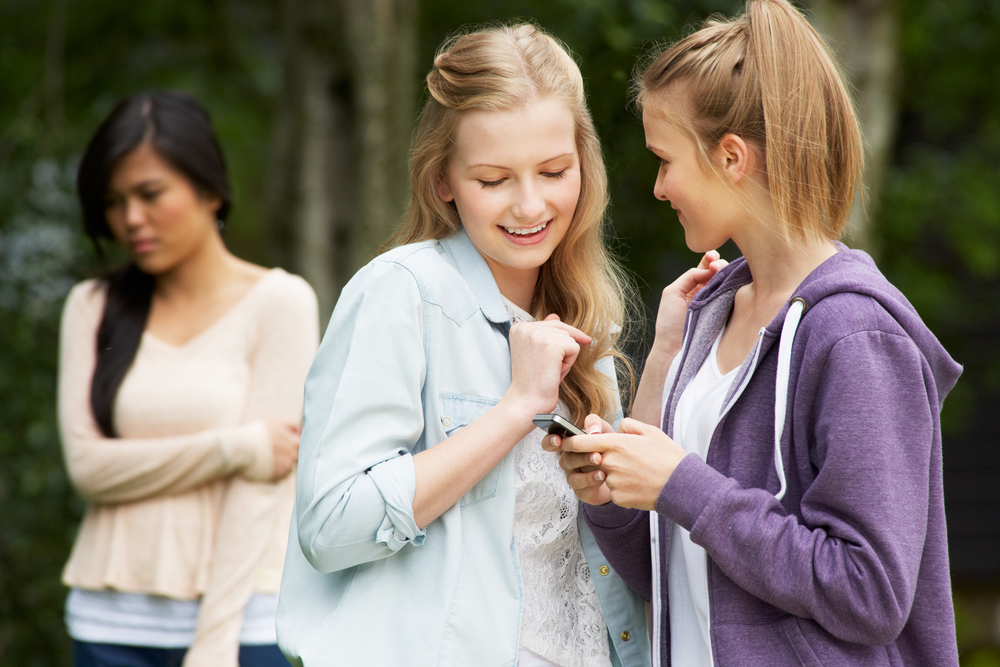 Why such a gap exists is another issue that needs to be addressed:
children go online with little or no supervision or limit and parents ignore what is really happening in the virtual world.
Some parents even admitted helping set up their kids' Tinder profiles. They may become aware of problems only when the virtual crosses the real world, such as with bullying and its impacts (difficulties at school, of concentration, low self-esteem and sadly, even suicides).
The study also found that among the youngsters interviewed, one in six use applications such as Tinder, Snapchat or Facebook on a daily basis. Tinder is a dating application where users select a potential partner based on his or her Facebook photos. Snapchat is a photo messaging application used for self-deleting photos and videos.
Tinder and other dating apps also share location-based information. Taken to the extremes, this can be used as platforms for abuse: sending junk mail, following a child, invading their private space. This is why the role of parents in preventing and protecting is key – on and offline. The use of such apps can expose children to inappropriate contacts with adults, particularly when the age requirements are ignored.
We want your opinion:
Did you help your child set up his social network profiles?
Do you allow them to use Tinder or Snapchat? Or do you think that these should be available only for people above 18 years a lot?
Would a legal framework ensure more protection and less bullying?
What measures are you taking to protect your kids?
Share your thoughts and insights in the comment section below, and on our TW and FB page!