Perhaps at first glance, composting does not seem like an interesting and educational activity. However, when you try it, you will quickly see that there are a bunch of stuff kids could learn from composting process.
Composting is the most natural and the oldest way of recycling biological waste. It can be performed independently (in a garden or yard), together (in designated locations in communities), as well as a great compost plant to which bio-waste is brought. The process lasts 6-9 months, which is the time necessary for the compost mass to form. Composts are organic fertilizers made by composting various organic, primarily plant remains (fallen leaves, branches, agricultural waste, pruning of fruit plants and grapevine, cut grass, raw vegetable remains, potato peels, fruit remains, coffee and tea residue, eggshells …).
Involving children in composting activities, in addition to allowing them to learn and having a beneficial impact on health, due to being outside and moving, also has many other positive effects. These activities, which are interesting to children, inspire curiosity and stimulate the learning process. For that reason, the composting process is also a key part of our program "ABC of Better Me", within which we open gardens in kindergartens throughout Serbia. You can read more about it here.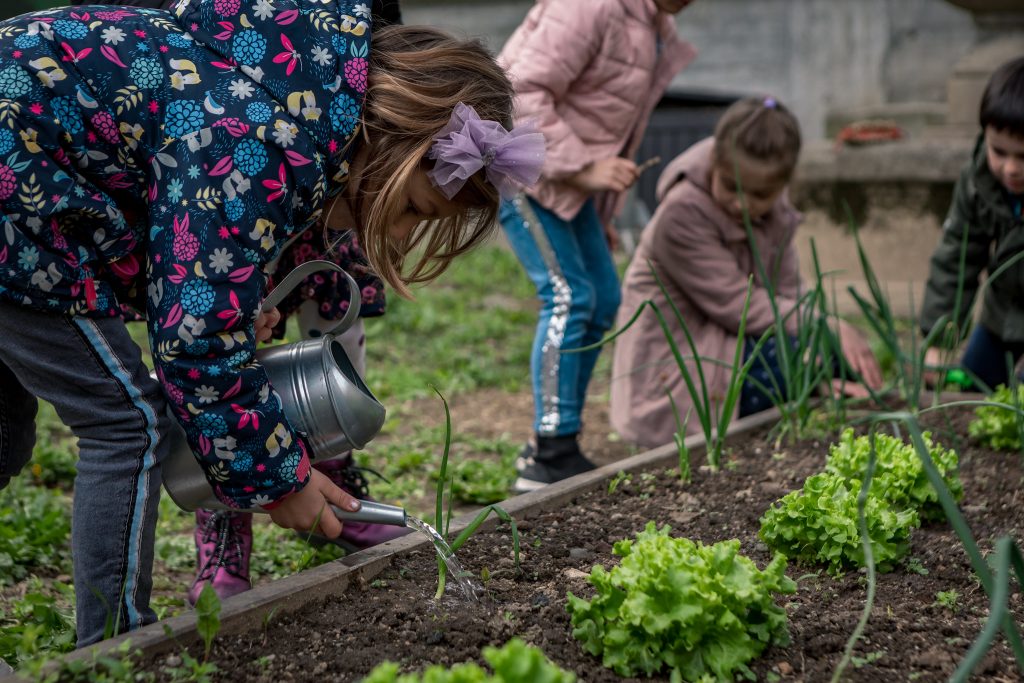 1. Children will learn what can be composted and what a composter is
To children, it's very interesting that remains from fruit and vegetables from daily preparation of food at home, as well as cut grass and fallen leaves collected while cleaning the garden, can be recycled and become compost, i.e. food for plants they can grow in their gardens. A composter can be made of wood, wire, an old barrel or old tires, and that the sides of the composter need to have openings necessary for the circulation of air.
2. They are introduced to natural cycles
The composting process itself represents a controlled natural process, in which various organic waste, with the help of activities of organisms living in the ground (bacteria, fungus, small animals), and with the presence of oxygen, is turned into humus, which does not have an unpleasant smell and may be used as organic waste. At the same time, children will learn that composting reduces the amount of waste that ends up in landfills, and frequently in rivers and our environment too.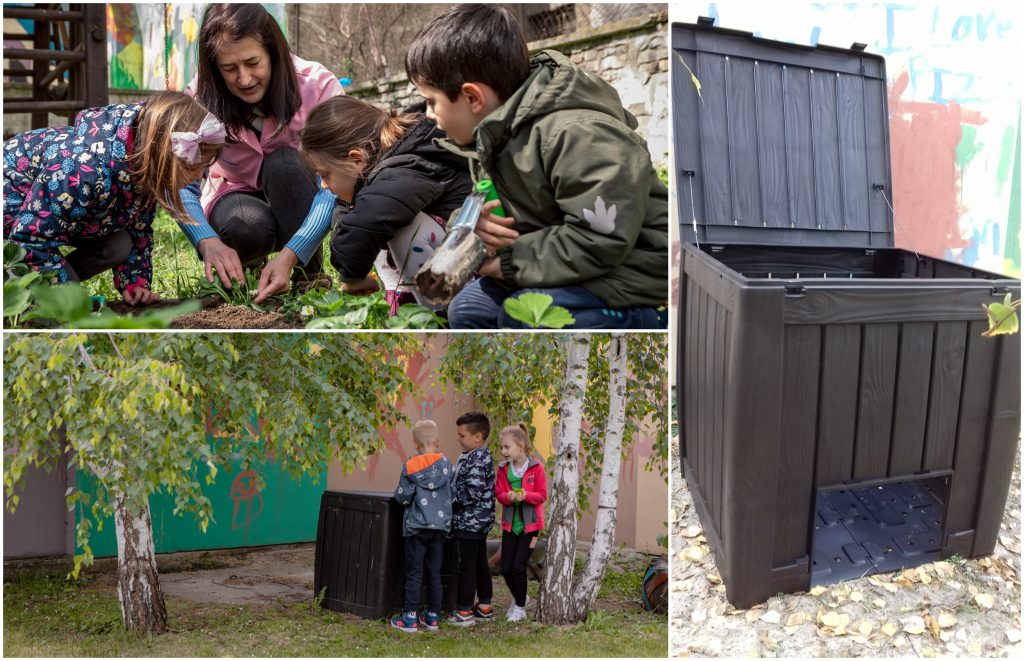 3. Kids learn about natural conditions needed for composting
Children will learn that for composting easily degradable waste, it is necessary to cut it until it's a certain size, before being put into the composter, so that the mass heats up and starts composting quicker. That it needs an optimal quantity of humidity, and a sufficient quantity of oxygen so that the micro-organisms can function, as well as adequate temperature. That is why they will gladly occasionally turn the pile and add structure material such as dry leaves, straws, hay and sticks…
4. They get familiar with primary selection and biodiversity
Through play and communication, children will learn the importance of primary selection, i.e. why certain materials can, and others can't, be composted, and which can be taken from waste and recycled, in order to make something else…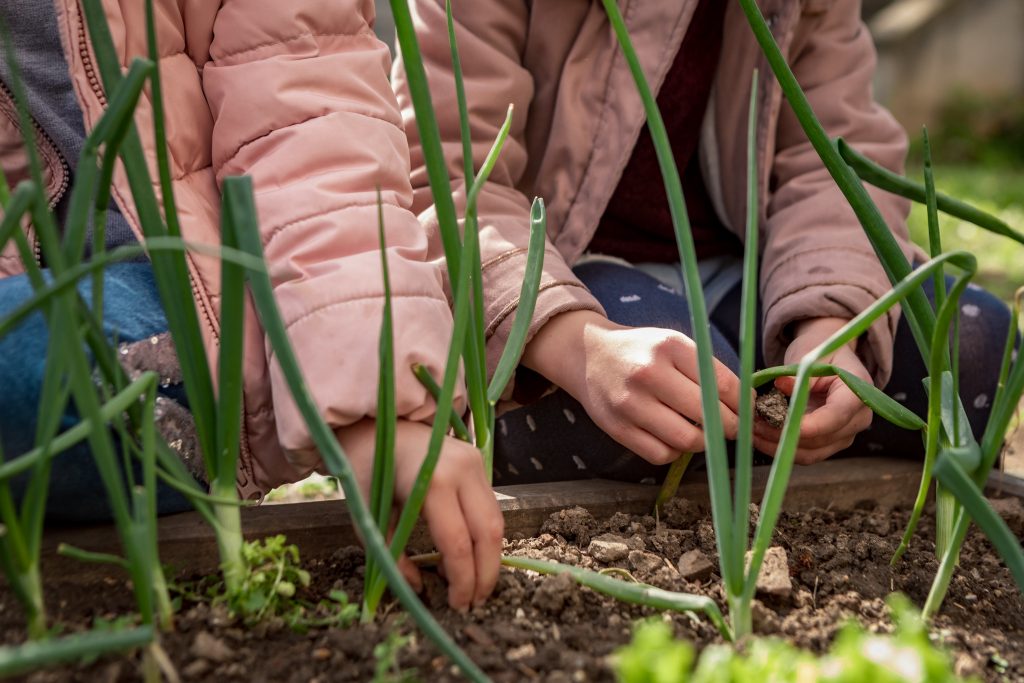 5. They develop awareness about ecology and the importance of the environment
Children who actively participate in all stages of composting will understand the importance of natural biological processes and that everything is connected in nature. They will understand that it's important to preserve their environment and will build a healthy relationship with it. They will adopt habits for properly selecting and disposing of waste and responsible behavior toward their environment.
If you want to support the establishment of our gardens in kindergartens throughout Serbia, you can join us via this link.