Here are 31 YouTube Channels  that we recommend you watch with your child.
As many of you are probably aware, YouTube has not only become a top entertainment destination, but also a key contributor to learning. A lot of young people use this channel to look for visual demonstrations that could answer their questions. Think of Khan Academy as an example, or even Minecraft.
But up until now, not all of the clips you could find on the channel were age appropriate. How so? After you've finished watching a video clip, suggested videos could range from exceedingly educational to suggestively explicit. Thus, many parents often stress (and for a good reason) the importance of making YouTube safe for their kids.
Fortunately for all, Google engineers have come up with a new app called YouTube Kids in order to make sure that younger fans of YouTube's online video library have a more age-appropriate experience.
How  Can You Get  the App?
The app is free and you can download it in your app store, regardless of what software your smartphone or tablet uses. Here is the link to download the app to IOS devices and the link for Android devices.
NOTE that this app is ONLY for smartphones and tablets and is not available as a computer app.
Once you have downloaded the app, you will see its home screen which features eight large tiles, each one showing images from popular children's shows. Icons above each tile indicate the type of video to expect. So, for example, a TV set indicates an entertainment show, while a light bulb represents something educational. You can also choose music shows and explore options for shows that could be fun for both you and your child.
The app is easy to use. Your child can use their fingers to click and type, or they can use the voice-based search option. The latter is a great feature, because toddlers' typing skills are not quite formed yet. However, there is a little drawback, since the "voice-based search" feature would need to be pretty smart if it wanted to accurately capture all the babble that can come from the lips of your little ones. And there is an extra issue: what if your kid types or says a search word that'd make you blush, or possibly faint in shock? Well, the app has been programmed to respond with a "try something else" message. Neat, isn't it?
The main result that you will see on the app is a clutter-free, ad-free interface accompanied by a very important feature for the parents: a timer function that lets them control how long the app can be used for before a password is required to continue watching.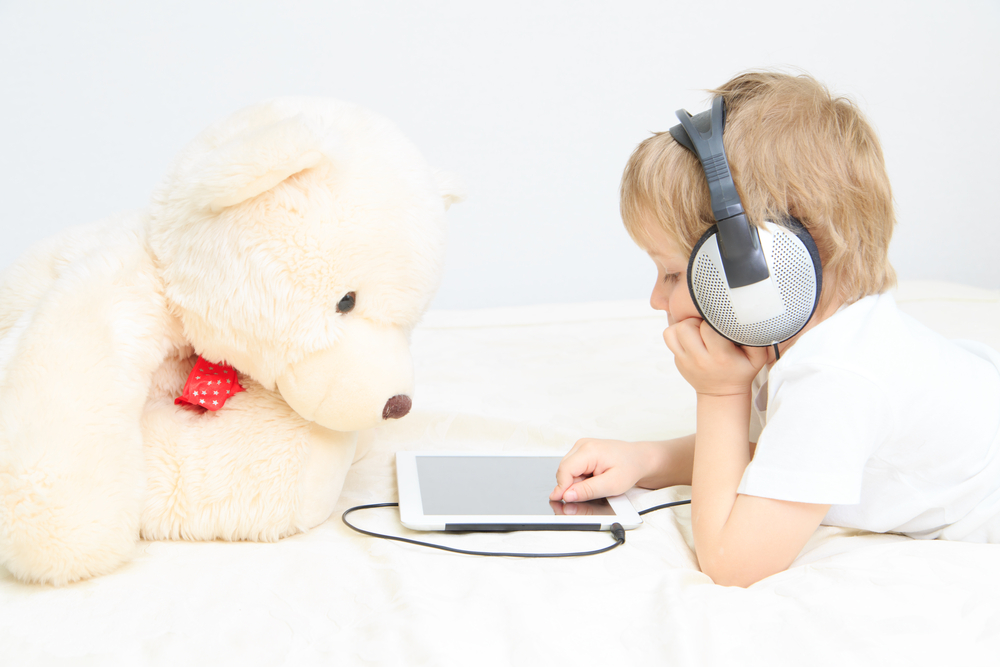 Here are 31 shows that we recommend you watch with your child; all accessible through  both YouTube Kids app and regular YouTube Channel:
Note: you can only monitor what your children watch if you use the app on your tablet or smartphone. This option is unfortunately not available if you watch shows via computer.
PBS kids – offers a great playlist with all kinds of great shows, from Clifford the 'Big Red Dog' to 'Curious George', 'Sid The Science Kid', 'Super Why!' and many more. You can find additional PBS shows on the PBS Kids Go! channel. PBS has hours of kid-friendly content on YouTube to keep your kids entertained.
Word World PBS  – If your kids are just starting to learn how to read then the World World PBS YouTube channel is a great place to compliment what they learn in school.
TEDed – educational lessons from TED introduce new topics to learners in an exciting, curiosity-inspiring way.

Speekaboos

 –  children's channel for reading and literacy;  it  helps children read, explore and discover the books they love.
Cool School – a world of Nursery Rhymes, Fairy Tales, Crafts For Kids, Educational videos, and more.

HooplaKidz

– one of the most popular YouTube channels for kids, featuring the cutest and coolest characters Annie, Ben and Mango who sing and dance to popular nursery rhymes and fun original children's songs!

Khan Academy

– series of educational videos ranging from math to history, all for free.
Organic learning – Educational videos and songs for children in both English and Spanish. They are specializing in ABC songs for kids, learning numbers (1 to 10, 1 to 20), learning alphabet through flash cards, and soothing lullabies to help your little ones sleep. Worth checking it out.
It's OKAY to be SMART – this channel is all about the science, the amazing universe we live in, and how it connects to every part of our life.
Girls can be geeks too! – video channel where girls discuss, create, demonstrate and interview all geeky things.

Incredible Science

– your kids can now watch fun and awesome science experiments and cool videos of super cool toys. It is a great tool for fun and hands on learning. The science experiments and toys are shown along with catchy music and awesome endings!
Hobby Kids TV – offers toy reviews, stories, and many more. It is fun place to get all the news about the things kids like.
Art for Kids Hub – a channel made by a dad who loves doing art with his kids, with bunch of ideas for you to do with your own kids
Lego – official Lego channel with cool playlists, Lego Movie and similar things
Cosmic Kids Yoga – Fun yoga videos for kids aged 3 or older; free 15-minute adventures to build strength, balance and confidence.
Simple Kids Crafts – want to do something creative with your kids? You can watch this channel for inspiration. They let you know what materials you need and then walk you through the crafting process.
Kid President – inspirational channel for both grown ups and kids where a young child shares his views on many things. A great watch!
Cute girl hairstyles – you love to make cute hairstyles for your baby girl? Here you can find great examples and tips on how to style your girl's hair.
Seven Awesome Kids – another YouTube channel with content created for kids, by kids. It features kids from all over the world, talking about themselves and the things that are going on in their lives. It's fun for your kids to get a glimpse of the lives of other children and see in what way they are different and similar from their own lives.
Houston Zoo YouTube channel  – if your kids love animals, then you can show them this channel which features all sorts of cool, educational animal videos.
Kids  A

nimal Channel

 – show your child that there are many different kinds of animals which exist throughout different countries. This channel takes your children to the zoo right from the comfort of your home.
Big Red Hat Kids – Expose your kids to different places and cultures around the world, discover science and learn how to make cool projects with Big Red Hat Kids. The Big Red Hat Kids YouTube channel has three primary shows "" the Traveling Trio that travels around the world, Oliart who shares fun art projects with your kids, and the Discovery Twins who learn about science! It's a great way for kids to learn from their peers.
Sesame Street –  channel with all kinds of great, educational videos, some of them starring your favorite actors and musicians.
Yo Gabba Gabba! –  a great pre-school show. The characters are awesome, it's got great music and it's educational, to boot! Yo Gabba Gabba also features a lot of fun celebrity guest appearances and indie rock band cameos.
Disney Shorts  

–

 Enjoy animated and live action Disney cartoons and short films.

Muppets Studio – People of all ages love the Muppets, and while they may not be quite as educational as some of the other children's video content, they are still really entertaining for kids.
StoryTime – allow your kids to read along to their favorite books and short stories. What better way to help your child fall asleep, or enjoy a good story?!
Bedtime lullaby – Put your children to sleep with hypnotic graphics, accompanied by beautiful gentle lullabies played on a piano.
Karaoke rhymes – sing and rhyme with your children using this karaoke channel
KidsTV – your child can make their first steps in the world of education in a fun and exciting way, by watching and listening to animated rhymes to help them pick up numbers, alphabets, objects, places, etc. This channel is available in English, Italian, Japanese and other languages.
OhMyGenious – an online channel which, among other things, concentrates on high quality animated nursery rhymes.