Our global CEO Alberto Lidji initiated our  very first NDF Team Strategy Day, happening in the last week of November 2016.
Our team is a dynamic and diverse set of individuals with apparently unmatchable personalities, experiences and perspectives. However, despite our differences we function perfectly together as we all share the same passion for NDF mission. We truly believe in dreams of every child. We helped Marko get the bike he wanted to have more than anything else in the world and enjoy country road cycling. Finally free from daily walking to school, he eagerly rushes to show his classmates this shiny, new thing. He keeps the bike clean, and sometimes, right before bedtime, he looks through the window just to make sure the bike is still there.  
Our global CEO Alberto Lidji initiated our  very first NDF Team Strategy Day, happening in the last week of November 2016. We are planning to run the event annually, including informal gathering with our donors from Serbia that also took place this year.
On this occasion our teams responsible for project management, fundraising, communication and financial issues held presentations regarding the things achieved in 2016 as well as NDF goals for 2017. Our HR manager also shared important decisions to be made and topics for further discussion.
We are more than pleased with the results: In 2016, 418 children benefited directly from the Schools of Life project while the number of indirect beneficiaries reached 2000+. In addition, we hosted 11 workshops for 148 participants in municipalities throughout Serbia we previously supported. We also organized 32 specialized training courses and seminars for kindergarten and school teachers – 696 hours of training and 385 teachers who went through the program. However, these statistics say nothing of the tears of joy, smiles, excitement, enthusiasm and positive energy the teachers and children shared with us. We hope they will forever remember the things we did together during our Friendship Games:  enjoying the tropical fruit smoothies and snacks at healthy food workshops, taking a ski lift to reach the mountaintop or flying kites surrounded by beautiful nature.
The strength of the team is each individual member. The strength of each team member is the team  – Phil Jackson.
We discussed potential sites for the implementation of our projects, infrastructure plans, innovations and opportunities for improvement, always willing to embrace, and NDF team. Our National Director, Jelena, suggested us to say something nice about each other. Positive thinking and attitudes are much needed nowadays, she explained, as negative things constantly prevail over the good ones in our society, consequently forcing us to focus on them more. The latter are somehow left behind, or we take them for granted too often. She does have a point, undoubtedly. We started to talk about our personal traits and values. Some of us are capable of making the rest of the team laugh and cheering them up, some are friendly and sympathetic to others, and there are NDF members who always look on the bright side of life and have a good sense of humor "¦ We really do have the amazing team! It reminds us of Japanese brain teasers, seemingly impossible to solve, and yet able to create a perfect match when everything falls into place.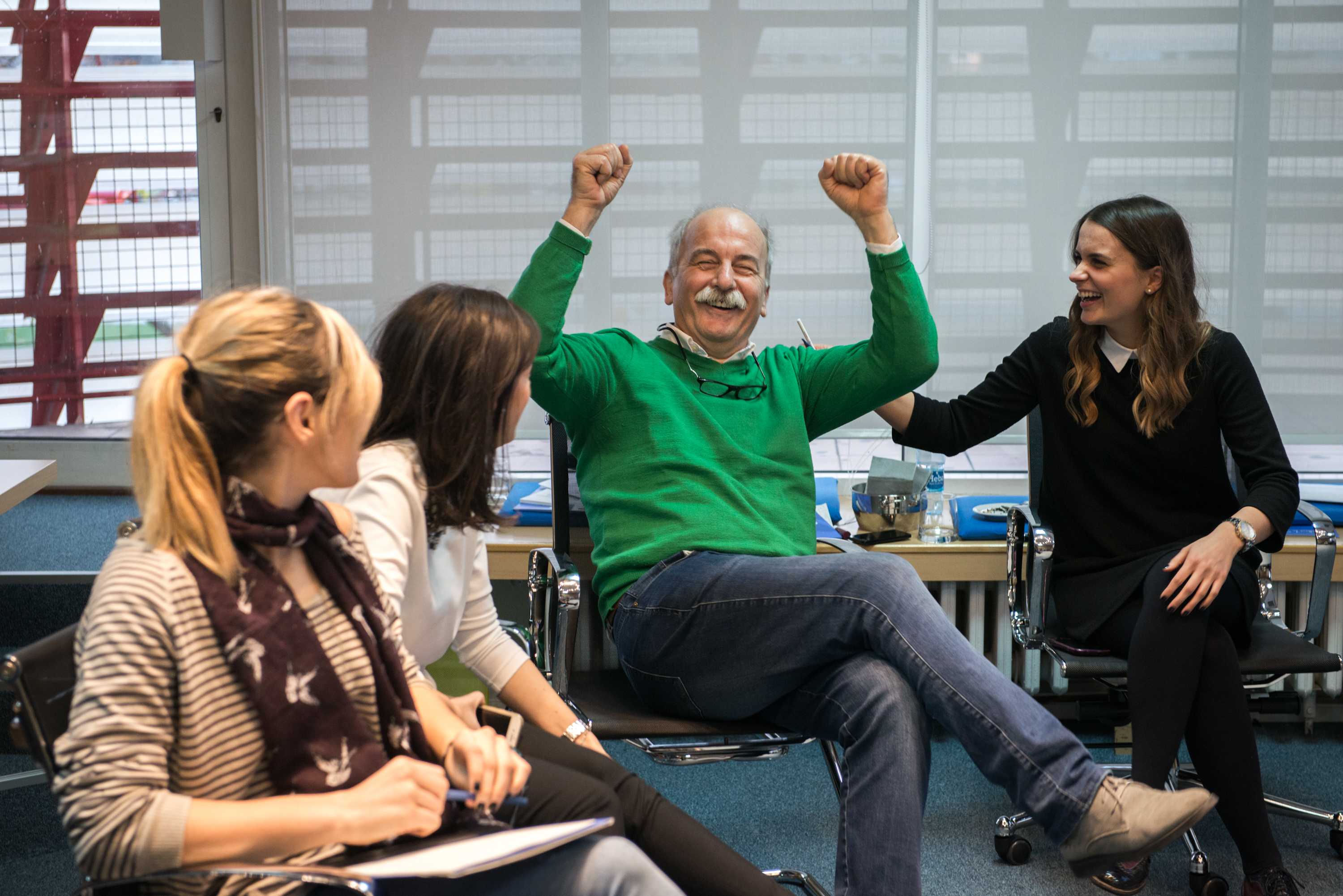 The strategy day was a perfect opportunity for us to generate ideas that stand a better chance of being implemented and making a difference in the future. Our know-how and suggestions contributed to developing NDF strategy for 2017. Children's happiness is the source of our inspiration and we will do our best to reach as many children as possible and see thousands and thousands of them smiling.
At the separate event Jelena and Novak spent some time with philanthropists and NDF donors from our country, appreciated and recognized as part of a big NDF family. We want to thank them for helping and supporting our foundation in many ways. They believe in children's dreams together with us and join us in our efforts to make great things happen for kids in Serbia and change their lives for the better.
Finally, the lessons we have learned so far – we must always strive to do more: open more Schools of Life, provide more children access to a quality preschool education, train more teachers to enhance their teaching practice and methods, support and empower more parents with tools needed to create encouraging environment for growing up of their children. There's still a lot of work to be done. However, we continue to look towards the future with optimism and meet every challenge with confidence. Only in this way we can welcome new generations of intelligent, brave, open-minded young people with big dreams, able to turn such dreams into reality, on the world stage.