You guys. Can you tell how much we love what we do? We are crazily, boisterously, and joyfully passionate about providing an early education for children in Serbia and beyond.
Early Childhood Education (ECE) and Early Childhood Development (ECD) are consistently proven to be of unfathomable importance to a child's developing brain. Students who begin school early, around three or four years of age, consistently and unambiguously perform better in school in subsequent years, and, as a result, for the rest of their lives. Their whole lives! This isn't a matter of improving one or two years of a child's life. Early education is much more vital than that: it sets a child up to be a successful and well-rounded adolescent, adult, professional, parent, and citizen. We're hopped up on getting as many children into preschool and kindergarten as possible because these children deserve a lifetime of happiness and stability. We love them as the children they are and for the adults they deserve to be. And so, with your amazing and generous help, we're building schools and classrooms to give as many children as possible the chance to thrive forever.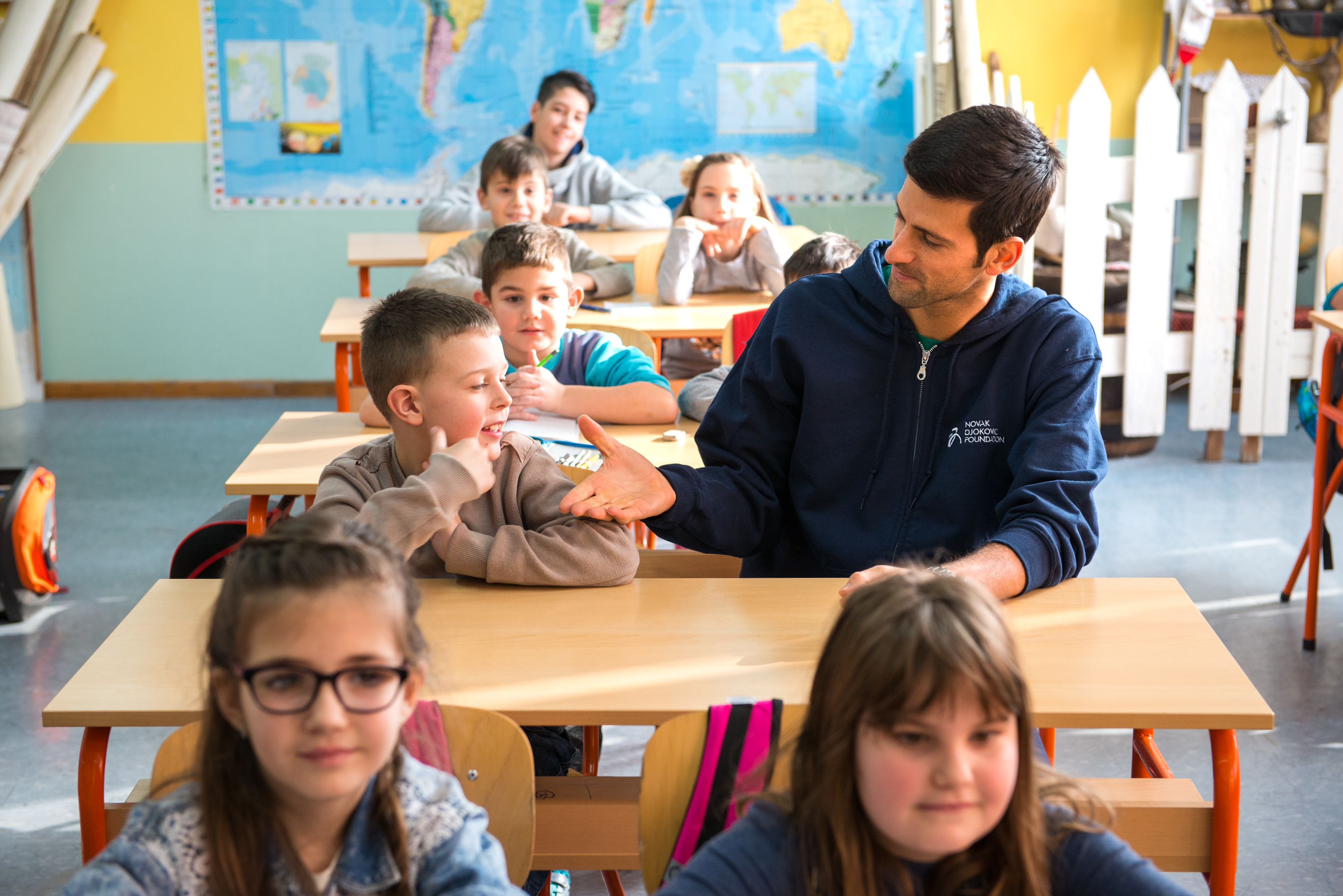 Our latest project is in the suburb of Medosevac, in the city of Nis, at a primary school known locally as Milan Rakic. The community of Medosevac rallied together, and the local government and existing primary school worked closely with the NDF to identify an old school building which, once refurbished, will be able to accommodate three preschool classrooms for one hundred children. One hundred children! Each year.
With an initial investment of EUR 62,000 from the NDF and an added contribution of EUR 24,000, as well as an additional EUR 26,000 from the city of NIS, a total of EUR 112,000 will be used to completely renovate the 250 m2 (2,690 ft2) space.
Everything about this space will be completely transformed. We will be replacing old windows and doors, plastering and painting internal walls and ceilings, laying new flooring, and installing new wiring, and a comprehensive fire protection system.
The preschool will meet all safety and health standards, and will include a modern kitchen, nursery room for unwell children, teacher's office, bathrooms, as well as three well-appointed classrooms.  
And in order that the outside matches the inside, we're going ahead and repairing the façade, glazing external entrances, so to meet energy efficiency requirements, and installing ramps for people with disabilities at the main facility entrance.
We're so excited about this project.
Like really, really excited.
So we decided to hold a celebration at Milan Rakic with Novak Djokovic for the families and children who will enjoy the finished preschool facilities. And look at their faces! So much enthusiasm and playfulness and fun.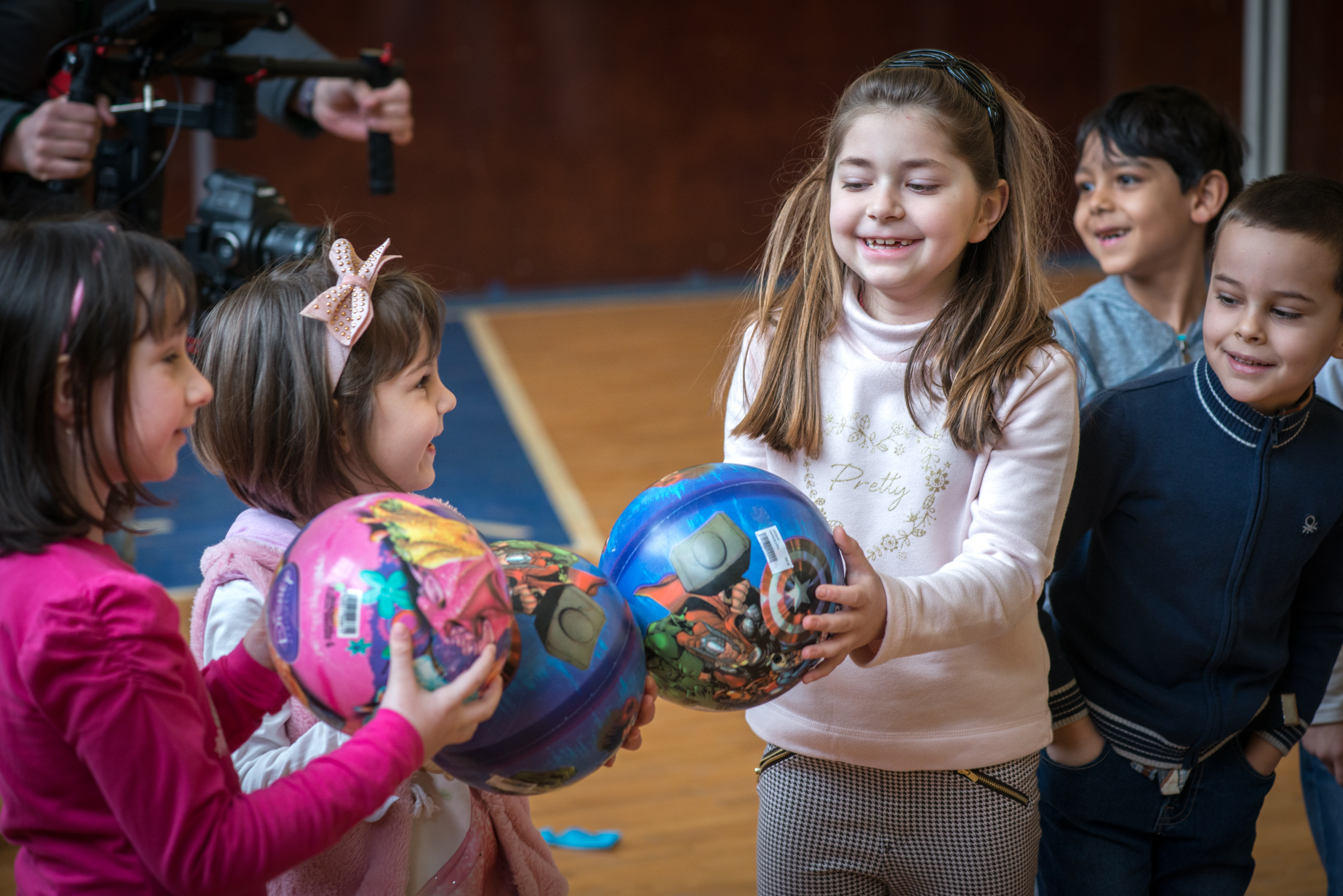 During the day, in between exploring with the children and chatting with moms and dads, Novak said:
It's a great privilege for me and my foundation to be able to help those in need and support projects initiated by people willing to make great things happen in their communities. I'm glad we all share the same goal – to create a safe, caring and stimulating environment for the proper development and education of children and thus give them a good start in life. The fact that over 100 wonderful boys and girls will benefit from attending this preschool fills my heart with happiness. Here they will learn many new things, discover their hidden talents, master valuable skills, play and enjoy with their peers, forge new friendships and cultivate fond memories of that time. Kindergarten lays a vital foundation for later academic success and this new facility will provide children in Medosevac and nearby places the opportunity to enjoy high-quality preschool programs, which is extremely important for their early development.
We couldn't have said it better, Novak. This project, this school, and all of the schools we've refurbished or built, and all of the schools we've yet to refurbish or rebuild, fill our hearts with the unspeakable happiness of knowing that the little ones we see with such clarity and affection will go on to have a life well lived. A life full of joy and love.
The kind of life they are so very worthy of. Don't you agree?