Mia has all the qualities of a true hero. She is brave, fearless and willing to help others whenever she has the chance to do so. She knows well what it's like when somebody's help is much appreciated.
Mia appears to be just like any other five-year-old girl. She is sweet, with bright, dark eyes and a tender smile. She is occasionally cause for small mischief, and plays some tricks as all other kids do. Her young mind is wired to learning, she soaks up new information like a sponge, and she is open to new discoveries. Mia loves every minute she spends at preschool with all of the many friends she has made there. She is downhearted because the kindergarten is closed on weekends, and she simply can't wait for Monday to meet her teacher and other children again.
I enjoy the moments when I'm with my friends at the playground. Swings are my favorite outdoor play set. Swinging gives me the sense of freedom. My feet are off the ground and I feel I can fly and touch the sky – says Mia.

I also like my teacher. She helps me navigate through some difficulties and thanks to her I know that everything will be ok.
This is how little Mia describes her experience at the School of Life in the village of Kukujevci in northern Serbia.
Opening of a kindergarten in this municipality has changed her life for the better. Now Mia is able to spend some quality time in a safe, caring and stimulating environment, she can forge new friendships and start her preparations for school through attending educational programs, offered in this preschool.
So why is Mia different from other children? Everything seems perfect, right?
Some of you may notice that her teacher is always around.
Since her first day at kindergarten I have never separated from her…she is a wonderful and intelligent child. She can do many things independently. Yet, I feel I should be beside her all the time.
Mia has all the qualities of a true hero. She is brave, fearless and willing to help others whenever she has the chance to do so. She knows well what it's like when somebody's help is much appreciated.
Mia is aware of her health problem. However, constantly smiling, she leaves all worries behind and tries to bring happiness and joy among children in her class.
Mia suffers from juvenile diabetes.  Though still a child, she thinks and acts like an adult.
Mia has gradually learned to listen to her body, to recognize the symptoms of her illness and to respond accordingly.
When she needs to test her blood sugar level during the day, she takes the appropriate kit and skillfully does the check. Then she returns to the educational and entertaining activities, all while having a lot of fun with her friends.
Kukujevci is a small community where people know each other really well and they get along with their neighbors. They are practically a big family. Such a supportive environment means a lot, especially to children like Mia.
Mia gets a special lunch at kindergarten to match her prescribed diet plan. Her mother visits her regularly to see if she is fine. At the same time, the children in her class are more than friendly and nice to her.
The four hours that Mia spends at preschool are quite refreshing and rewarding for her. On her way back home she enthusiastically shares with her mother all the things she has learned there – new letters, numbers, songs, rhymes and popular short stories for kids.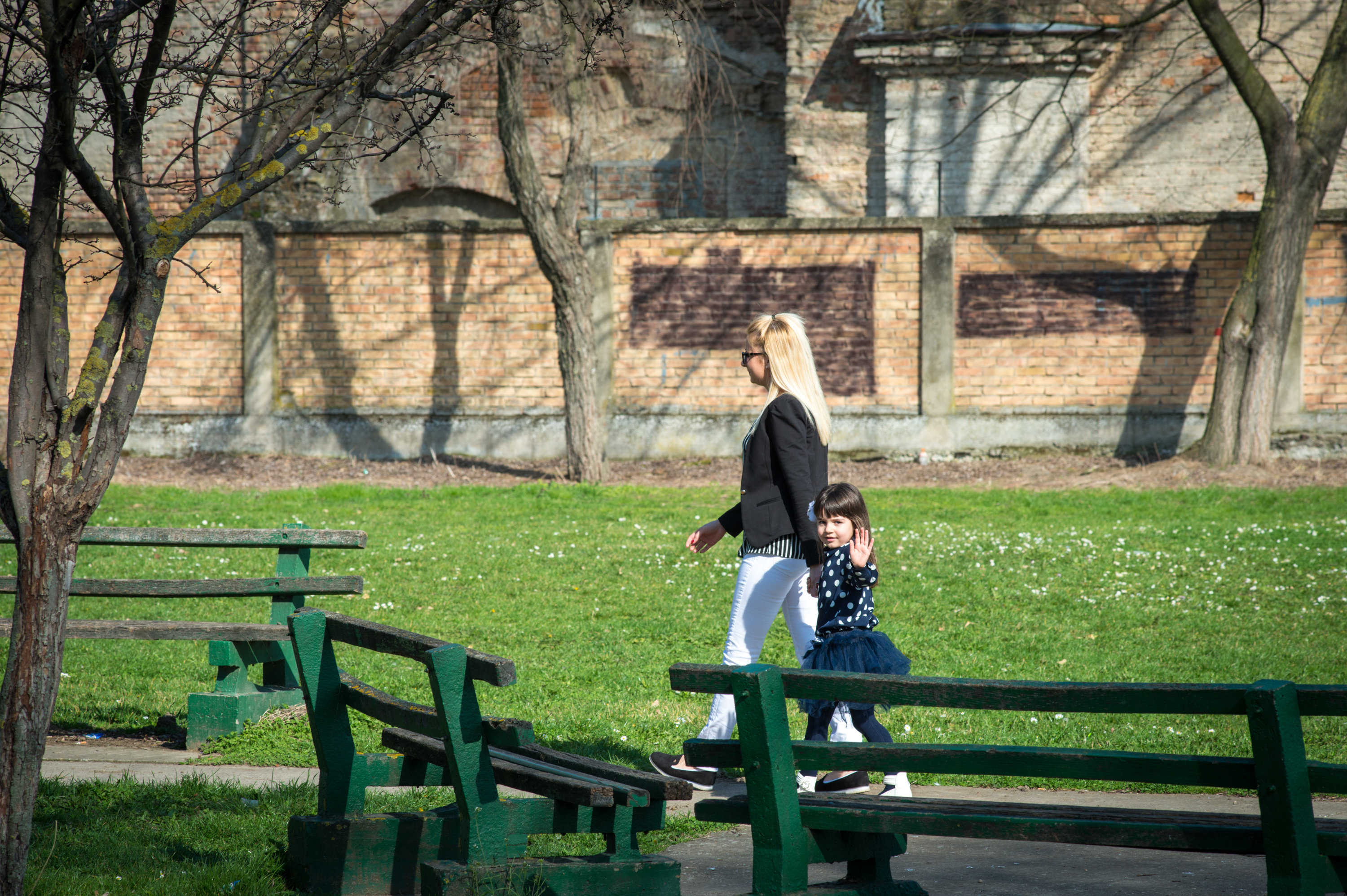 Mia's story shows how important the efforts we make towards creating a better future for all our children are. We believe in the dreams of every boy and girl, we invest in their education and development, we build, reconstruct and open new Schools of Life throughout Serbia.  There is still a lot of work ahead of us to ensure that these lovely children have the best possible conditions to grow up, learn, play, develop their potential, and enjoy the happy and normal childhood they deserve.
Therefore, we are glad that the excitement, new adventures, friends and all other positive things Mia found at kindergarten have become the center of her world.