Generations of smiling children who have spread around the world came from the Vladimirci Municipality. That's why our team decided to open a new preschool right there – so that their laughter could be heard for many years to come. Soon all children in their community will have access to preschool education.  
According to the local writer Milan Cosic, four wars had to pass, two empires and one kingdom had to collapse so that a preschool would spring up in the then small town of Vladimirci, like a mushroom after the rain. For the construction of the preschool, the townspeople chose the yard of the first school building. With the smells from its beautiful orchard, the preschool invited all children from the surrounding villages to come to this small kingdom. There are few children in beautiful Serbia who, when they step from the asphalt pavement enter such a gorgeous park, among the shades of cherries, apples and hornbeams, and the scents of basil and wild mint.
Preschool has been a meeting spot for local peers for many years. They played, grew and learned together. However, over time, there was an even greater need to enroll new children, but there was not enough space for everyone. Currently, there are 120 children enrolled at the preschool institution, while the capacity can accommodate up to 100. Zorica Milosevic, the director of the Preschool institution "Sunflowers", explained to us how they turned their offices into playrooms in order to handle the surplus of children.
"In September, we could not provide places for new children. We helped some of them to join preparatory preschool groups in their villages, while some parents have given up."
That is why our team recognized for the second time the importance of investing in early education in this area. We built the School of Life in the village of Jalovik a few years ago and it brought a lot of beautiful changes in their community.
This time, we are reconstructing and equipping a new building that will provide the preschool institution with additional capacity for another 50 children. This will completely erase the current waiting list.
We are overjoyed to help this small community that has a special place in our hearts. We want you to meet them too!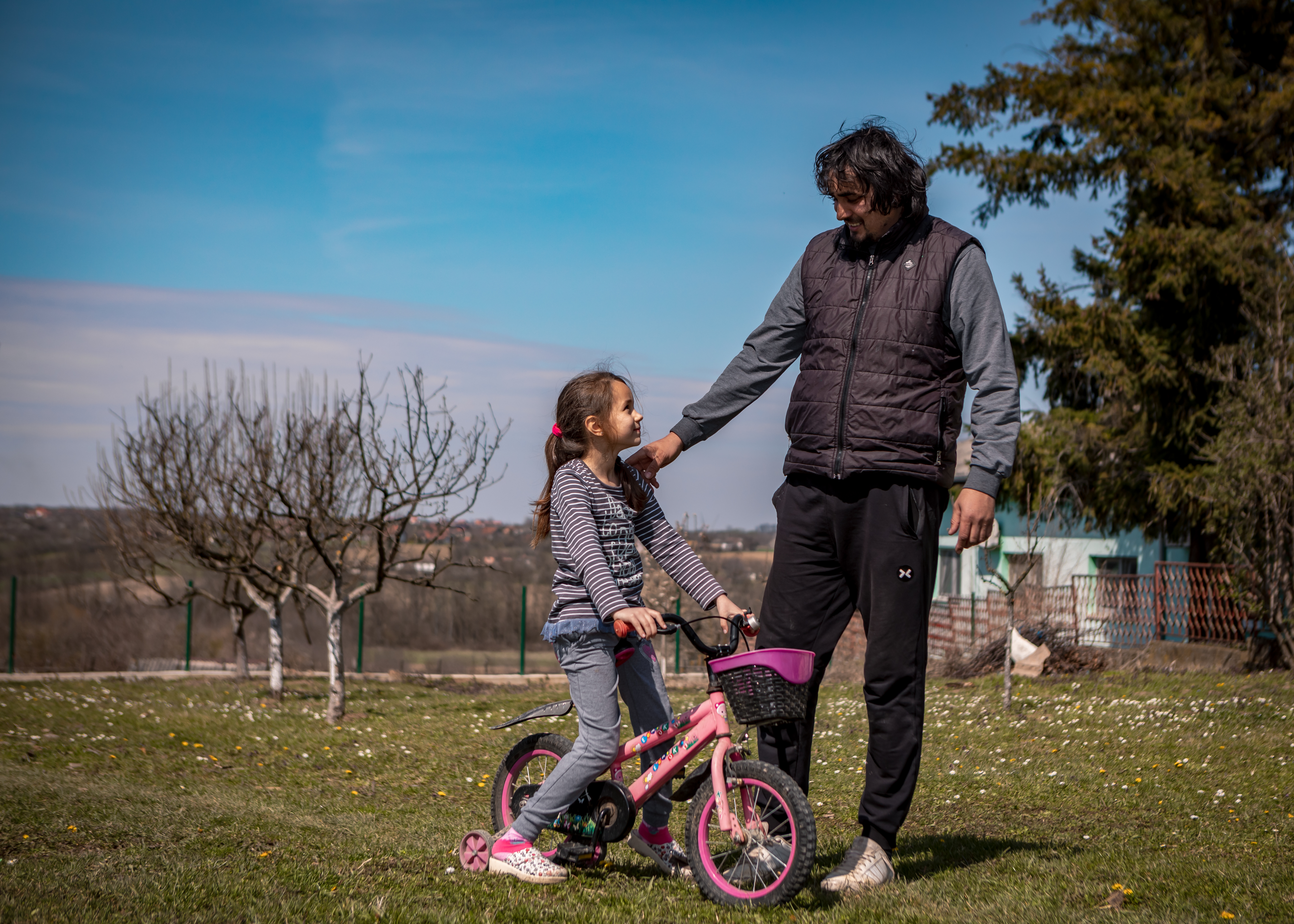 Preschools' first neighbors
Dad Dragan Jeremic and his family live in a house right next to the preschool. As a child, all it took for him and his sister was to jump over the fence, and they would be right there in the sand playing with their friends. Today, his daughters, Dunja and Tara, go to the same preschool, while Dragan helps us build the new premises.
"I am very proud that our family grew up in the same yard, and that thanks to the new premises, even more children will get the same opportunity."
Teacher Jelena and her two sons
Jelena Aleksic has been working as a preschool teacher for 8 years. Her sons Bogdan and Vanja also go to preschool, which she says meant a lot for them growing up. Vanja was very attached to her when he was younger, while now he plays more with his brother.
"I am looking forward to the new premises because it opens the possibility for me to move there to work as a teacher. I am currently working in the village of Krnić, which means I have to commute to work and thus spend less time with the family. "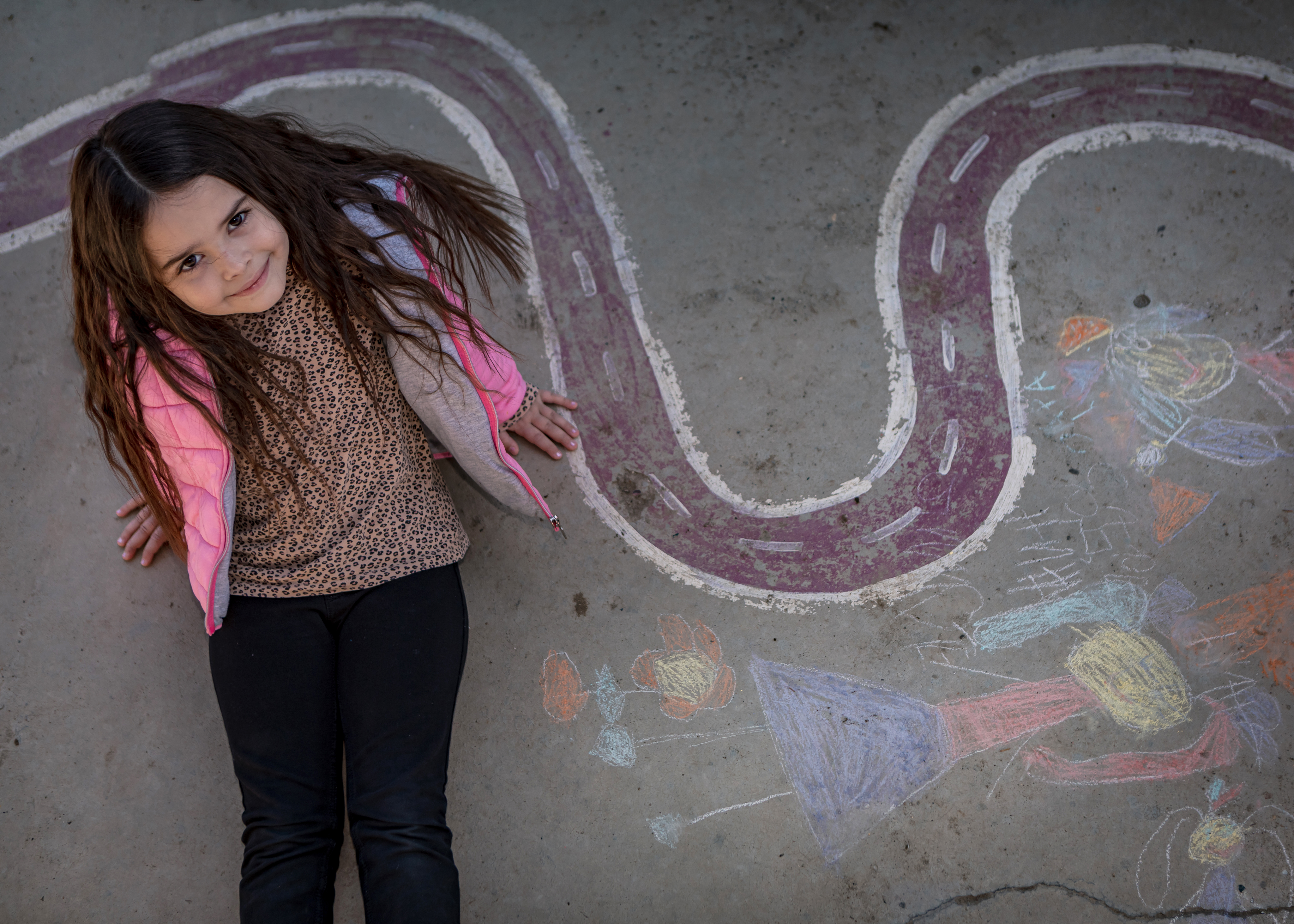 Little Sara from the village of Matijevac
As the director Zorica explained to us, in Vladimirci, parents realize the importance of preschool education quite early. Lately, even children from distant places, such as the village of Matijevac, have been coming. Access to preschool changes their childhood. For example, little Sara joined them when she was very little and went to their nursery. She likes to play in the sand with the teacher, and Nina is her best friend.
"It is a difficult task for me to tie shoelaces, I have not learned that yet. My favourite thing to do is to draw myself, Nina and the teacher. "
Because of your generous donations, the community in the village of Vladimirci will enrich the childhood of their little ones. Our team continues to open preschools and change lives in villages across Serbia. If you want to support us, join  via this  link.