When I came into the classroom, Lena was sitting at the art table, making some crafts from colored paper. She didn't notice me at first. Suddenly she turned back and waved, inviting me to sit next to her. She wanted to show me her new masterpiece. "I made this big heart just for you", she said softly.
I took my seat and tuned in to the story of Lena, little princess. She told me about her teacher and her experiences at school so far. She enjoyed discovering new things and Katarina was her best friend.
Lena proudly shared with me that she had mastered cursive writing. She was also good at calculating the sum of integers up to 100.
If I told you she's 10, you would probably say – it's quite normal for children of her age to have such knowledge. However, for a child born with Down Syndrome, like our lovely Lena, every achievement she makes is a huge step forward. Her medical record mostly stated the things she would never be able to do. Predictions of her future success weren't promising.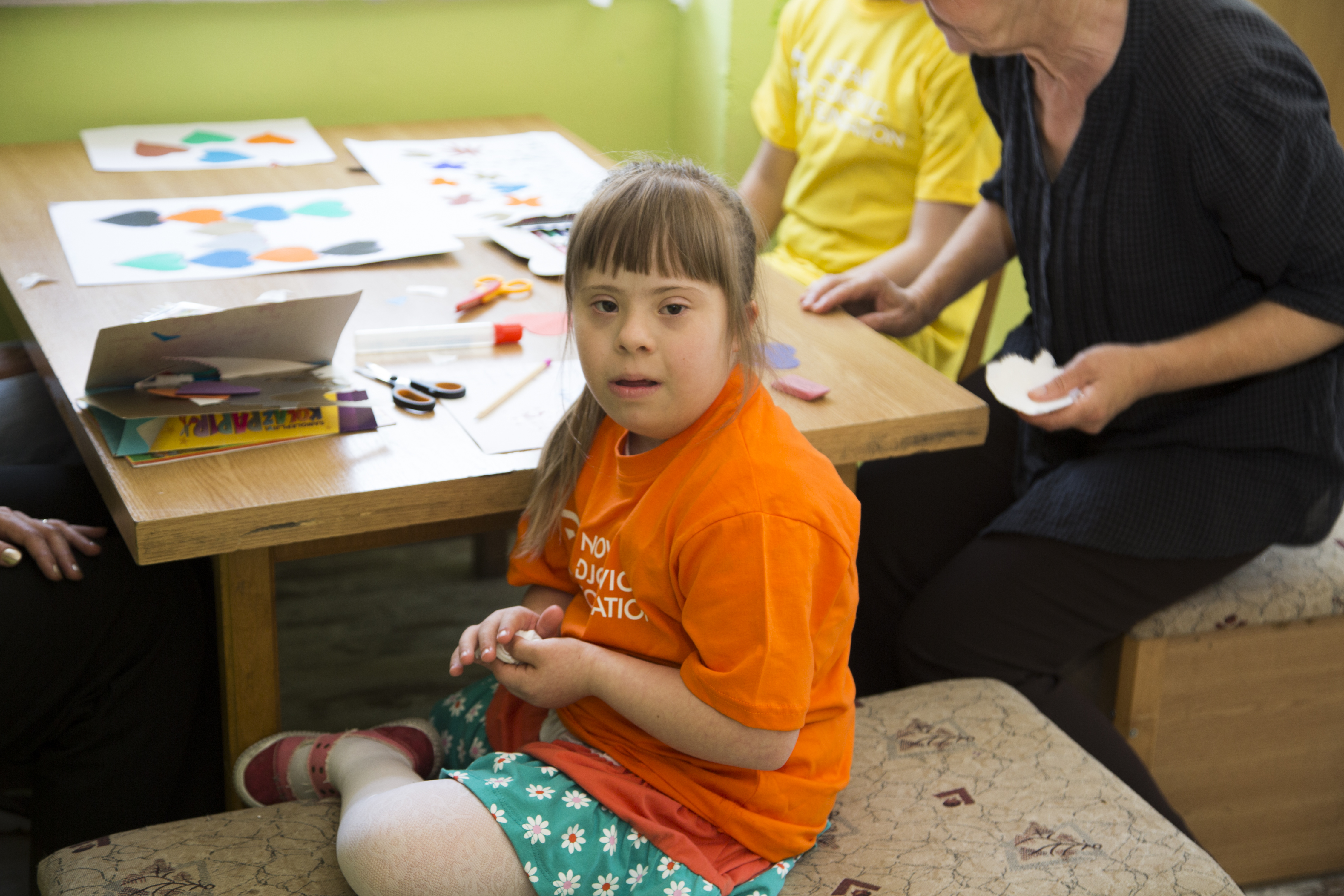 Yet her mesmerizing smile and happiness prove just the opposite. Her foster parents know well that everything is possible if we give these children lots of love and support. She was still a baby when they brought her home and not for a moment did they question their decision to do so.
Lena filled our lives with everlasting light and joy. Everything is better when she is around. Every day she surprises us with new things she learns and brings from school – these are the words of a woman, who deserves, rightfully so, to be called Lena`s mom.
School makes Lena happy and with the help of specially-trained educators she shows improvement on a daily basis.
Although her teachers can be sometimes strict and criticizing, they are also supportive and give her enough free time to engage in imaginative and creative play and the choice to work on the things she likes.
What I've learned from Lena is that small things can make a big difference in life, and the capacity of love she has to share is priceless.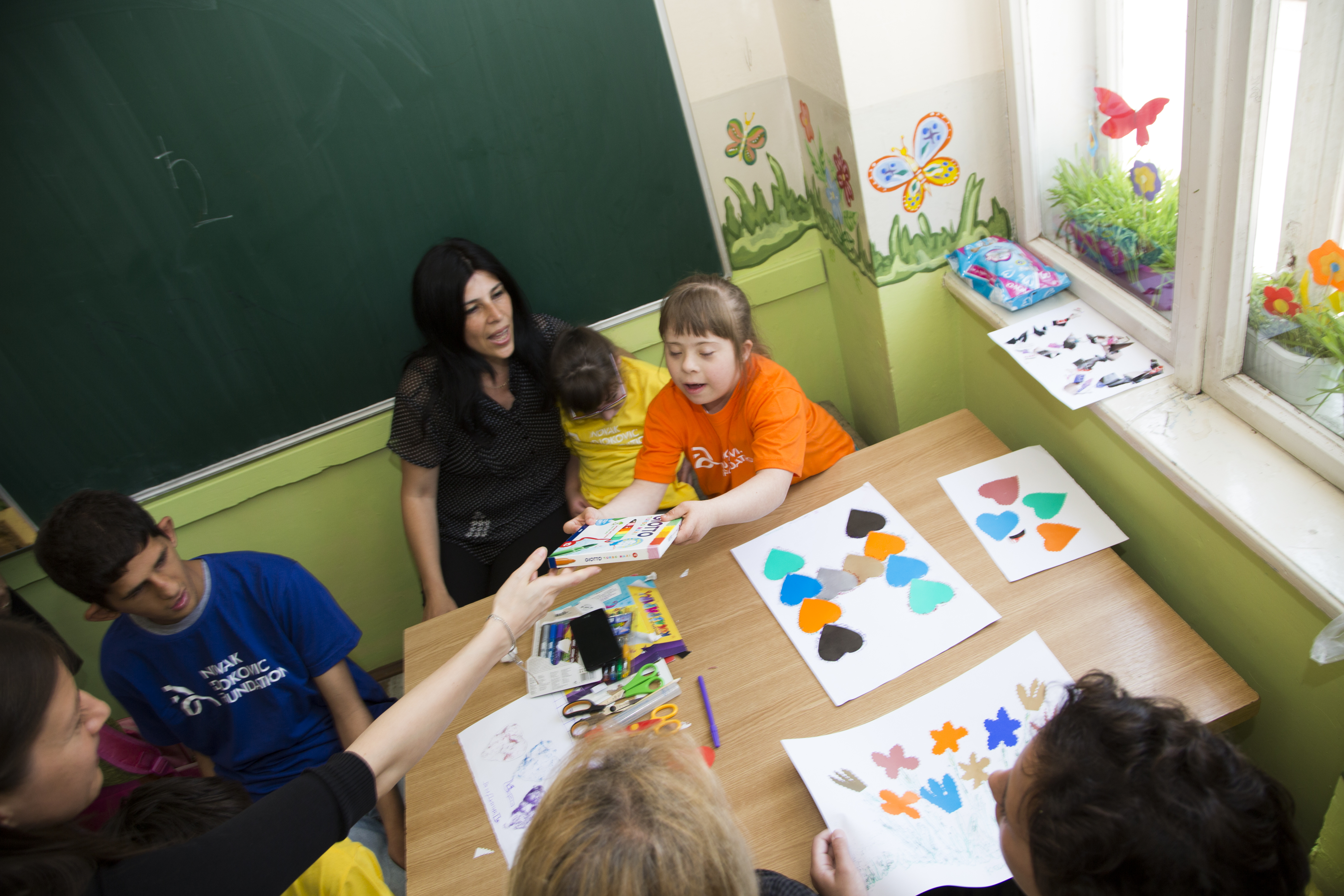 My visit to the Primary School for Education of Children and Youth with Disabilities "Laugh and Tear" in Aleksinac left a deep impression on me. The school programs, activities and staff demonstrate a true example of good practice. This showed me that our donation went to the right place.
Here I met incredible and passionate teachers who are doing their best to meet the needs of every student. They constantly encourage little ones and make them feel loved and special. In such a caring, stimulating and warm environment, children are highly motivated to improve their skills and abilities. And they progress. Every single day.
Thank you Lena for the important lessons you taught me, and for the hair style to help me look prettier on my way back to Belgrade.