I believe that Djokovic is a seasoned veteran at overcoming adversity. Djokovic has been constantly overcoming challenges his whole life starting with his first exposure to the game he loves.
Last month I graduated from Yale University having many aspirations ranging from improving healthcare around the world to progressing women's rights. However, regardless of the field I pursue, I know that I have the strength to overcome any obstacle in my way. Although I seem very confident in my mission to better the world, this was not always the case. Unlike most of my peers, I come from a very modest background. A First-Generation American and product of public school education, I would often doubt my abilities in challenging situations despite adequate preparation. I sought a mentor who possessed my desire to improve the world but could also rise to the occasion even in the most desperate situations. It wasn't until my freshman year of college did I realize that my favorite sportsman, Novak Djokovic, was the role model I was looking for.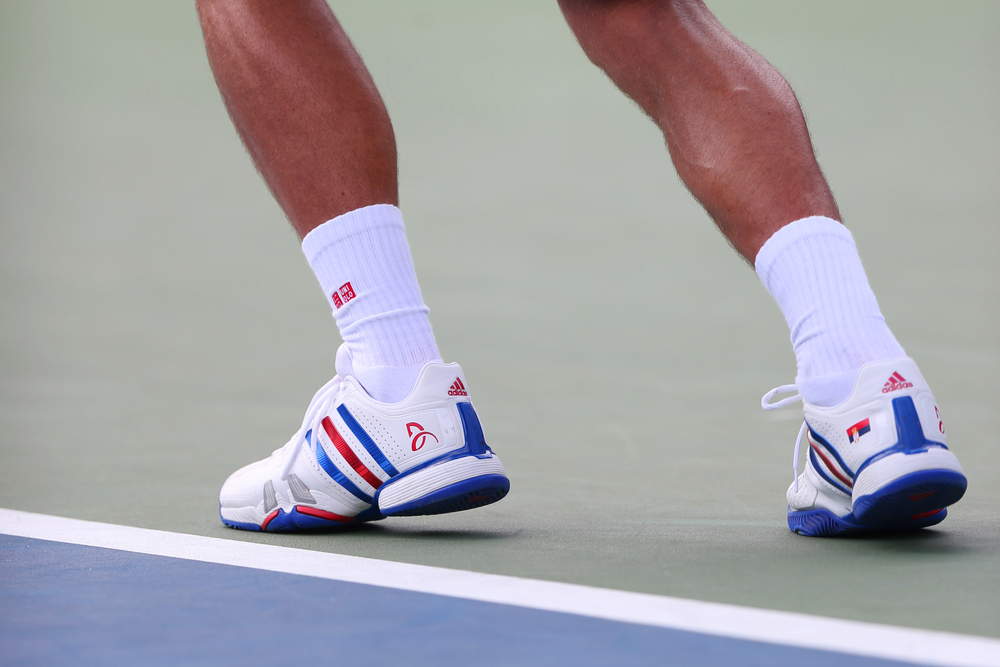 Rewind four years to September 10, 2011. I am at my desk studying for my very first set of rigorous college exams. As the material can be overwhelming, I had been preparing for these midterms for weeks. However, the first exam was in two days, and I had miles to go before I could sleep. Although the textbook was in my hand, my eyes were fixated on my laptop screen where I was watching an epic battle between arguably the greatest tennis player of all time, Roger Federer, and the new kid on the block, Novak Djokovic.
My friends swarmed around me as Federer geared up to serve for the match in the decisive, fifth set. Although we were not at Arthur Ashe Stadium, the atmosphere in my dorm room felt electric as I was the only member of the NoleFam surrounded by seven die-hard Federer fans. Within half a minute, the score was 40-15, and Federer had two match points on-serve. As I looked down at my textbook, my roommate patted me on the back and began to jokingly quote the movie Shawshank Redemption. "Let me tell you something my friend. Hope is a dangerous thing. Hope can drive a man insane."
I shrugged off his comment and helplessly turned back to the screen. At that moment, I saw an unusual wry smile and confident nod from Djokovic as Federer began his service routine. I thought that match was for sure on Federer's racket, but Djokovic's body language made me begin to think otherwise. Federer's strong serve was out-wide in the deuce (right) court, but Novak gracefully stepped to his side and slapped in a short, forehand cross-court winner. For a moment everyone, including the commentators, were rendered speechless. Djokovic then turned to the crowd and threw his hands up in the air – the crowd roared. The rest as they say is history as the tide had turned. Djokovic battled back to win that match and eventually his maiden US Open title.
At the end of the match, I wondered why I was such a big fan of Novak Djokovic. All of my relatives could not stop talking about, "the class," of Roger Federer or the dogged tenacity of Rafael Nadal. Djokovic definitely seemed to be the odd-man-out. Lauren Collins from The New Yorker even described Djokovic as, "The Third Man," trying to emerge from the shadow of these two tennis giants. However, for some reason Djokovic's attitude towards life, on and off-the-court, resonated with me.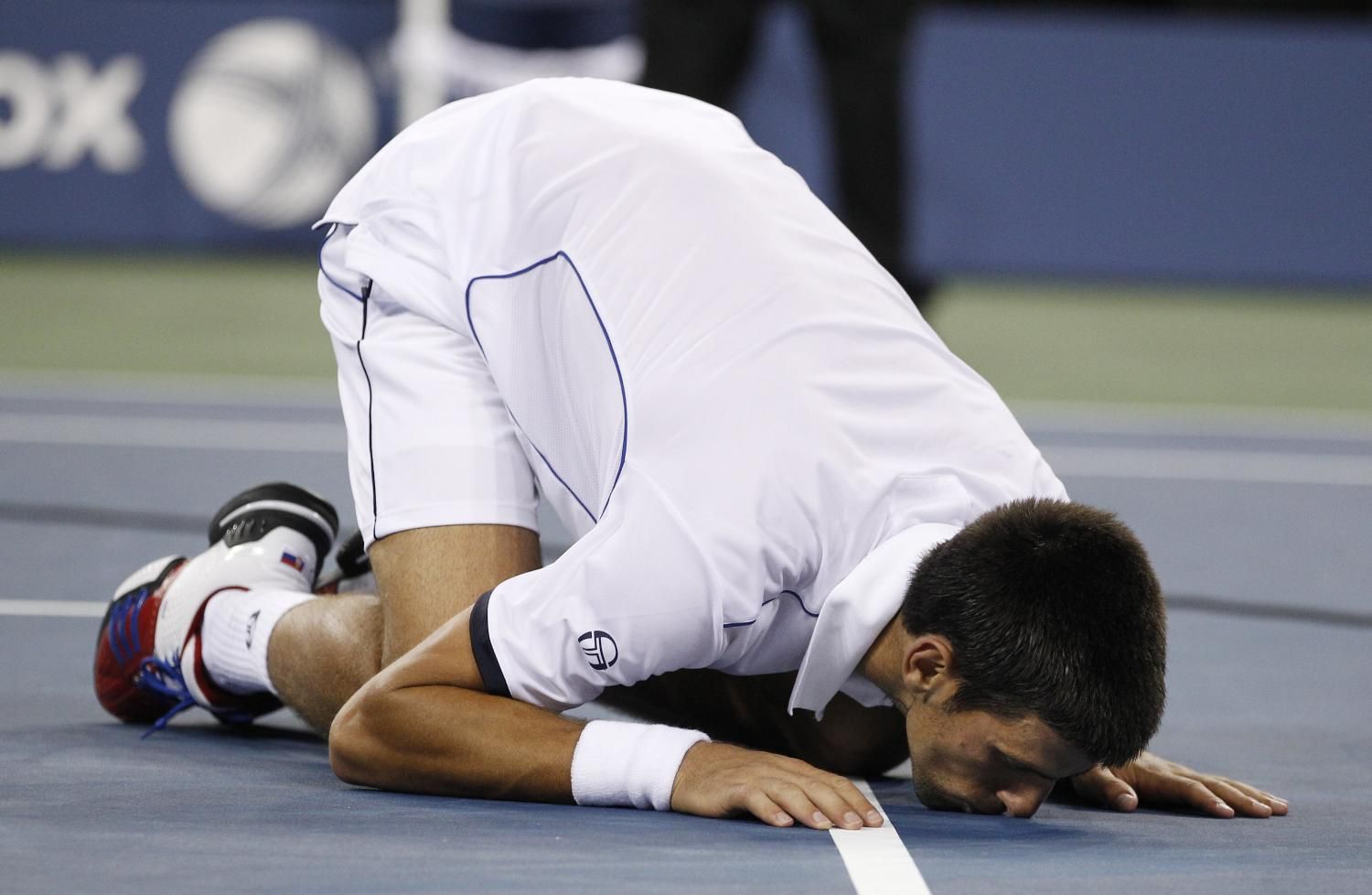 Smile, in the Face of Adversity
In that match, Djokovic was able to smile in the face of adversity, and this embodied the true reason of why I watch sports – to be inspired to succeed even when the situation seems hopeless to the public eye. How did Djokovic manage to stay composed to save those match points? How did he find his second-wind to then defeat Federer? How does he possess such a health disregard for the impossible? I still ask myself these questions today, and although I cannot be absolutely sure, I believe it is because Djokovic is a seasoned veteran at overcoming adversity. Djokovic has been constantly overcoming challenges his whole life starting with his first exposure to the game he loves.
Although opportunities today are expanding, tennis is still an affluent sport. During the NATO bombings of Yugoslavia, one would never guess that a four-year old boy who would carry drinks from his parents' restaurant to the rich minority at the tennis courts of Belgrade would evolve into the ATP World No. 1 and become an ambassador for Serbia and UNICEF. However, despite the obstacles stemming from his environment or the early scrutiny he faced from his peers, Djokovic was dead-set on his goals. It is this aspect of Novak Djokovic that makes him my favorite sportsman. Although I do enjoy his many playful antics, and am incredibly impressed over his command of languages, it is his resolve to be the very best in his field, against all odds, that I wish to embody in my own life.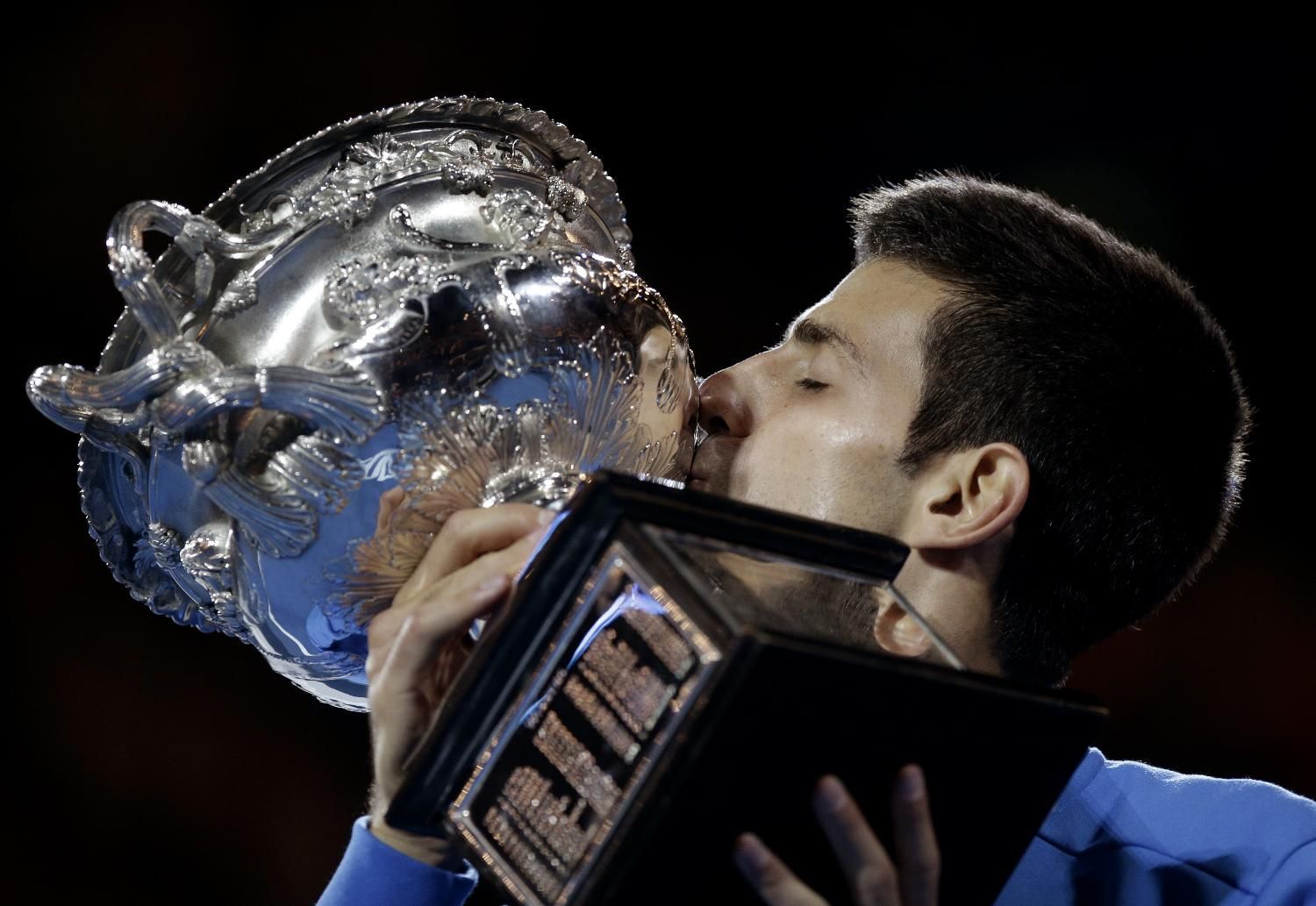 So when that match was finally over back in 2011, one-by-one each of my friends left my dorm room until I was finally alone. I begin to appreciate how far I had come in my education despite the obstacles that I had faced, and how much more I wished to accomplish in my life. My exam was still in two days, but I was no longer afraid. With the desire to someday be the best in my field, whatever it may be, I locked-in and confidently, started to work.
[divider]
Notes:
Video of the Game I am describing in this article: