Last Friday wasn't an ordinary working day spent at the office. The Novak Djokovic Foundation was invited to take part in the Career and Professional Development Fair held on the campus of the Singidunum University in Belgrade.  
As members of the NDF team, my fellow colleagues and I had this amazing task to inform the career fair attendees – mostly college and high school students – about the possibilities for further professional development, training, and volunteering at the Novak Djokovic Foundation.
What a great day it was! We were approached by so many talented, smart and incredible young people, willing and eager to pursue their dream careers, maximize their potential and build a better future for themselves and their communities.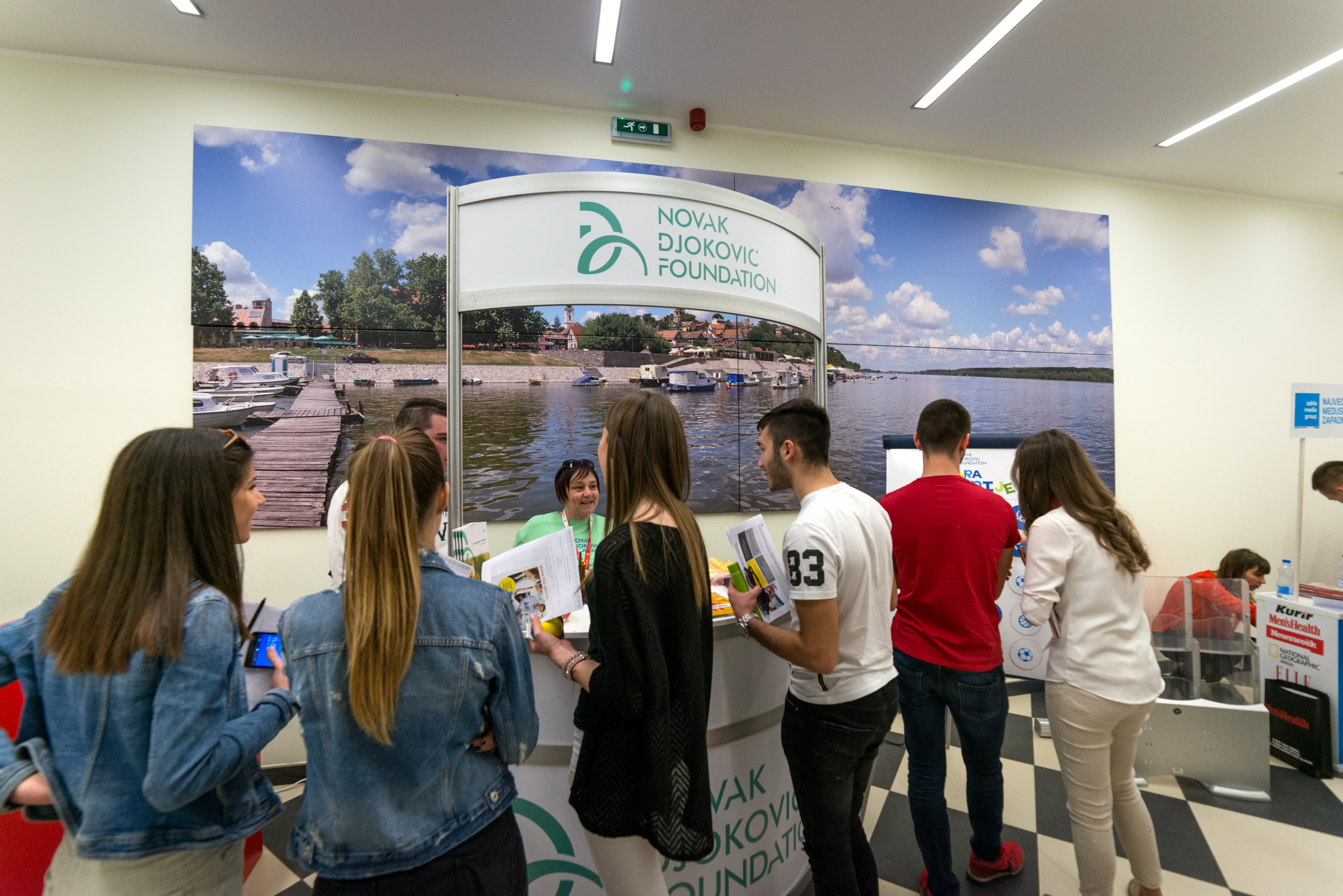 Walking in their shoes not too long ago, looking for that first opportunity to learn and develop professionally, I was instantly reminded how I came to work for NDF. From a volunteer to an employee, I felt I had so many stories to share with them.
I watched them from a distance at first. I wondered if they had the same drive I had when I applied for the volunteering position within NDF so many years ago. With amusement, I noticed that almost all of the students, especially the ones from high schools, exhibited similar behavior – buzzing restlessly and disorganized around corridors, from stall to stall, curiously searching for opportunities and hope. Such a state of mind best illustrates the transition of a student from high school senior to college freshman. In this phase of life young people face many challenges as they try to visualize their own future, decide what kind of person they're going to be and thus make the right choices.
I could hardly imagine then that I would get a job at the Foundation and four years later be in a position to advice those younger than me on how to fight for their dreams and find their formula to success.
Hello. I'm Andelka Janic and I'm a third-year student at the Faculty of Political Sciences in Belgrade, Department for Social Policy and Social Work.
Back in the day, I believed that you cannot get a job unless you know certain people or are related to those in position. I know many of my peers feel the same. But speaking from my experience at least,  I can now say that that was just a matter of prejudice. I had no "inside" help and with low to no expectations that I would be the one they would pick, I came to the job interview. The position I applied for was "volunteer-trainee". There were three interviewers in the room — a bit strict but nice. Today I'm proud to call them friends.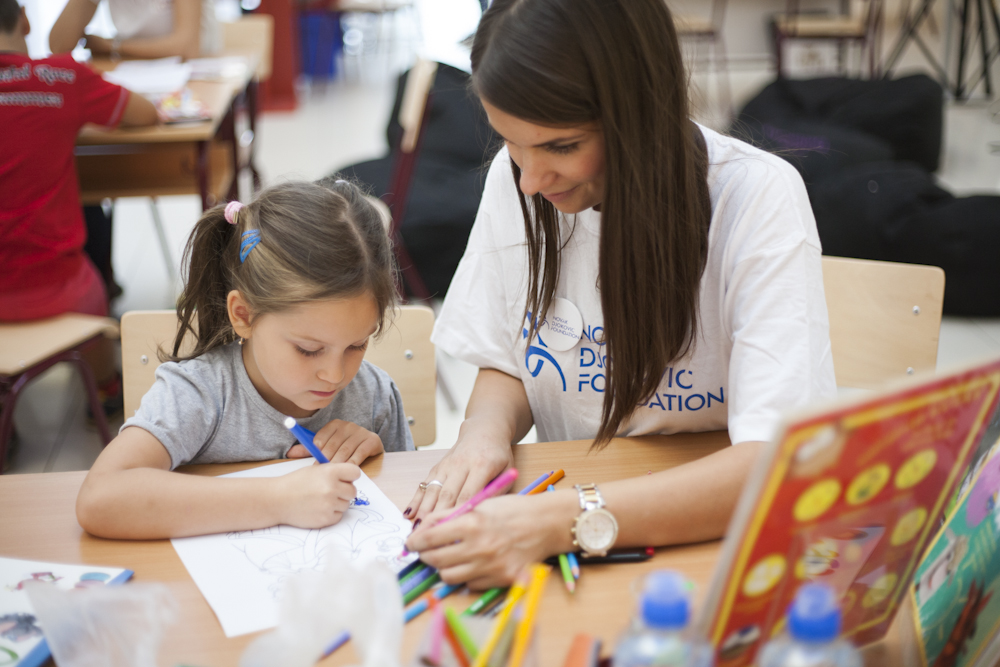 This is only one of the valuable lessons volunteering can teach you. As a volunteer, you can earn your place in the organization relying on your hard work, efforts and results, and simultaneously win the trust of your employer and colleagues. More importantly, being young and without work experience, you have a rare and unique opportunity to gradually improve your knowledge and skills, learn from others, all the while exploring your career path options and expanding your circle of friends and acquaintances.
What exactly is volunteering and what are the benefits of volunteering
You can't expect to gain financially from volunteering. However, volunteering is one of the most rewarding things you can do in life. It encourages and shapes all the positive characteristics of our personality. In fact, many people volunteer every day, in different areas and situations, almost unknowingly.
We volunteer to be our friend's emotional support. We volunteer to help our colleague to finish the task in time, or we contribute to one's daily routine functioning.  And we do it all for free, with only an intrinsic positive feeling that we helped another. Not every work can be compensated with money but personal happiness that comes from making other people happy is the one motivating factor that moves us to actively engage in the causes we care about. And that work alone is the most rewarding one. It has no price tag.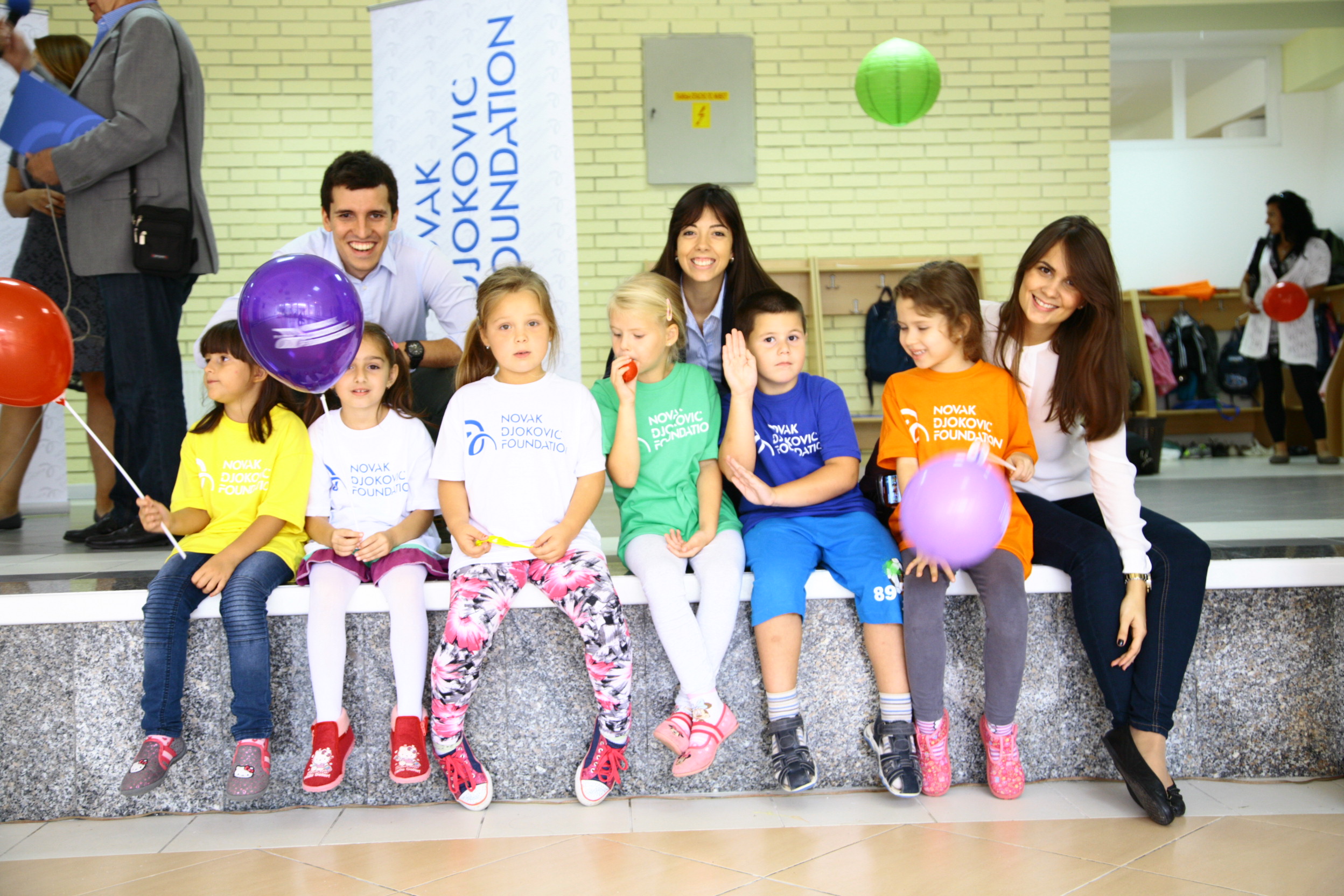 The implementation of socially responsible projects and hosting of charity events wouldn't be possible without the great number of volunteers – wonderful people of good will who unselfishly devote their time, and provide help and support so that the organizations they volunteer for can achieve significant goals.
I was lucky and privileged to grow both professionally and personally with the Foundation. I think of volunteering as a starting point that opens the door to multiple paths, which could lead to something bigger than just becoming a staff member. Gaining new knowledge and exchanging ideas, followed by a lot of hard work, will truly empower you to do anything you want in your future career.
Guided by my own experience and enthusiasm, I did my best to spend enough time with each student at the fair in order to encourage and show them that through volunteering they can challenge themselves to try something different, achieve personal goals, practice using their skills and discover hidden talents.
I sincerely hope the fair was useful to my younger colleagues and the colleagues yet to be, as it was to me. I am thankful for this opportunity as it reminded me of my own professional beginnings and showed me how important is every step we make toward our personal and professional development.