Alberto Lidji, our Global CEO, attended the "First International Early Childhood Action Congress", hosted by the OECD and organised by ReadyNation.
The day after Novak Djokovic won his first French Open at Roland Garros, Paris held another fascinating event: it was the "First International Early Childhood Action Congress", hosted by the Organisation for Economic Co-Operation and Development (OECD) and organised by ReadyNation.
It was my privilege to have been invited to speak to a diverse audience in the French capital and to engage individually with so many people on behalf of the Novak Djokovic Foundation.
Those in attendance represented a wide spectrum of society, from successful corporate and entrepreneurial business leaders, to CEOs of foundations and charities, and various government officials from far-flung countries, including Chile, France, Norway and the United States. We all gathered in Paris to discuss how best to create and cultivate new champions for early childhood education (ECE) from non-traditional support segments, placing a strong emphasis on the international business community.
With each passing year the business community embraces ECE more strongly, mainly as a consequence of the ever-increasing high quality body of economic and scientific research demonstrating the value of ECE. Conferences such as this one move the pendulum even further.
I was part of an international panel comprised of individuals whose backgrounds combined both private sector and non-profit experience. We engaged the audience primarily in a Q&A format and I took this opportunity to encourage closer engagement between the for-profit and non-profit worlds, noting there is much each can learn from the other. I encouraged ECE practitioners to reach out to business leaders and seek their support, reassuring them that as long as they had evidence-based solutions and quantified impact assessments they could expect a reasonably positive reception to their overtures.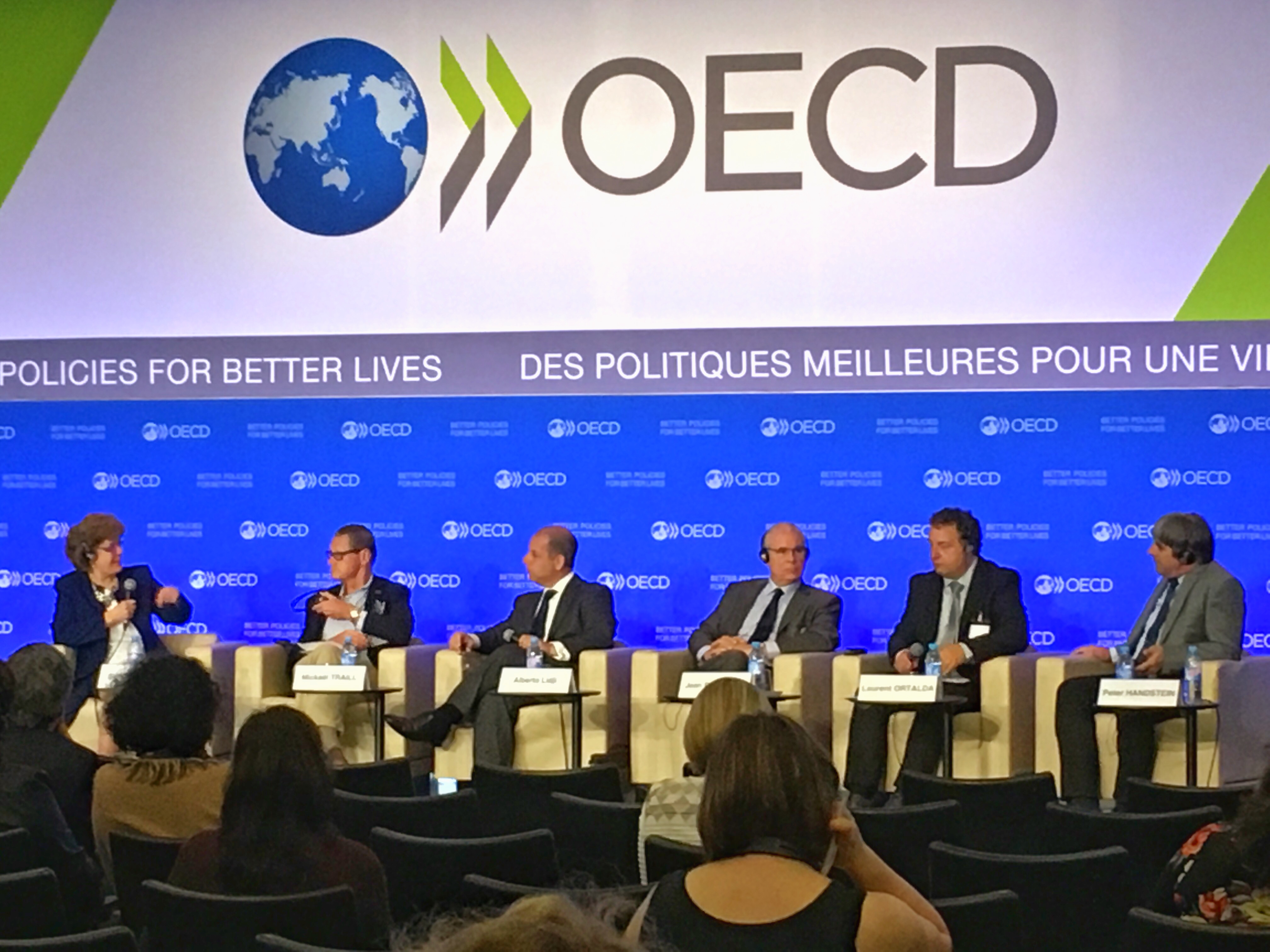 Support from new champions isn's simply a luxury, it is a necessity in scaling up and mobilising global resources. The Sustainable Development Goals (SDGs) have 2030 firmly in sight and the task of achieving Goal 4.2 is in itself monumental, both in terms of resources required and untapped potential waiting to be unleashed.  Passion on its own is insufficient to attract support, one also needs the dispassionate black and white financial and statistical figures that underscore the severity of the ECE challenge in front of us and the necessity and impact of the work we so dearly want to achieve.
I had the pleasure of sharing the stage with some wonderfully inspiring individuals, including Michael Traill from Australia and Peter Handstein from Germany. The former holds an MBA from Harvard University, co-founded Macquarie's private equity arm and now leads the governance of Social Ventures Australia. The latter came from humble beginnings and was encouraged as a young child to follow his dreams — he embraced the entrepreneurial spirit and founded Hape Toys, which now supplies approximately 65% of IKEA's wooden toys globally and donates toys to children across the world. Two individuals who are commercially savvy and who recognise the value of ECE for children, families and society at large. They spoke eloquently about their experiences and encouraged others through their enthusiasm and example.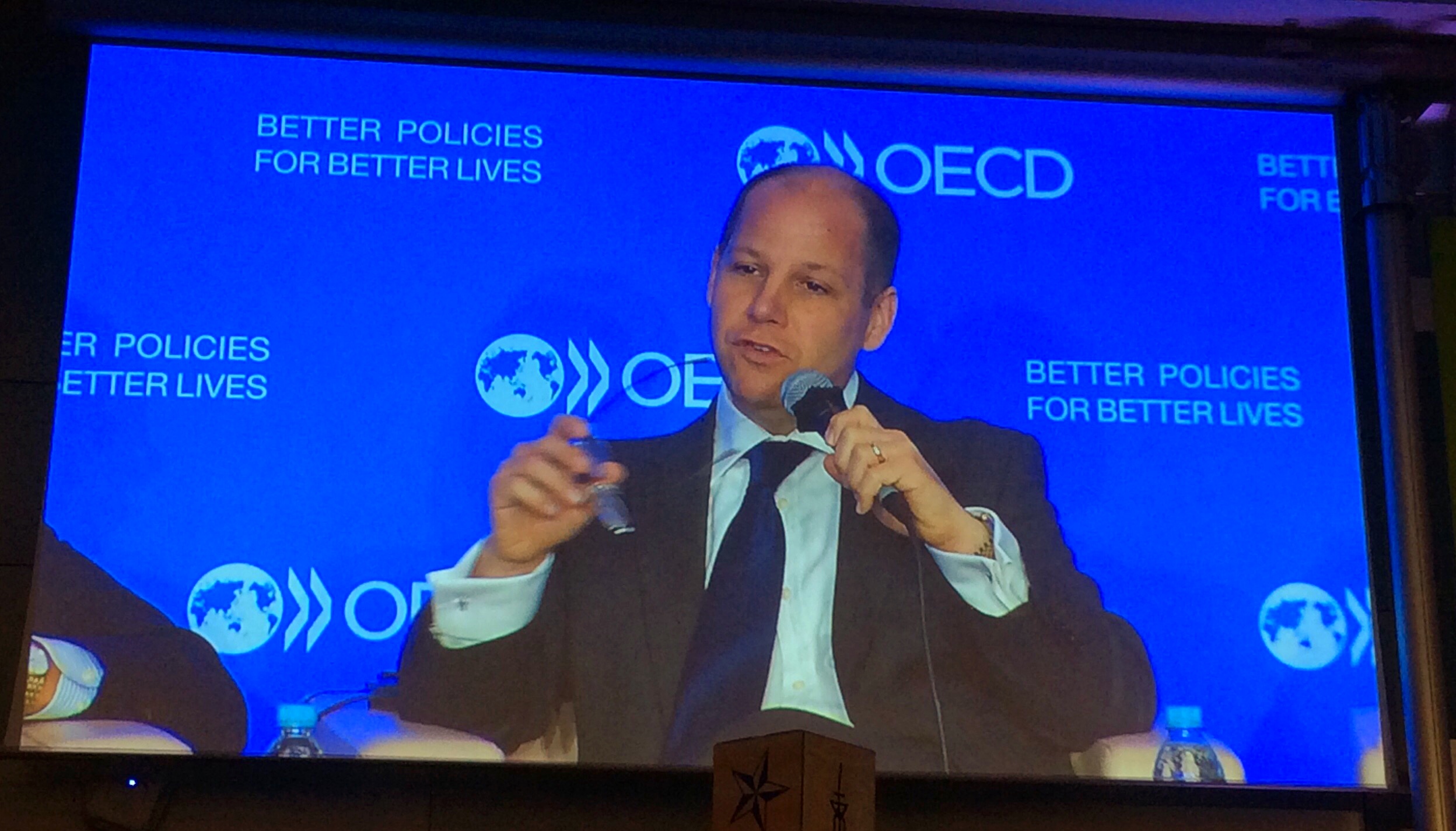 It is truly heartening to see the growing importance of ECE to the global business community, and it is precisely through the engagement of such champions that we can build on our success thus far and encourage even more support, ultimately helping to transform the financial and policy realities of ECE globally.  This conference was refreshing and exciting for many reasons but none more so than having so many new faces from the private sector and other non-ECE segments visibly present and eager to engage in support of our cause.
Note: we would particularly like to thank Gabriela Ramos, Chief of Staff to the Secretary General of the OECD, and Sara Watson, Global Director of ReadyNation, for their efforts and hospitality.