iPads are being used in elementary and high school classrooms to help motivate students to learn across the United States. But what about iPads in preschool? Are preschool kids too young for this new technology? More and more teachers report that their Pre-K students are working with the iPad just fine and learning new skills from it every day.
Since Apple launched iPad in 2010, millions have made their way into education. As a result, it's not surprising that more than half of the US preschool teachers say they have tablet computers in the classroom – nearly double what was reported just two years earlier  – even though the tablets are still mainly for adult use. "That's an enormous jump," said Ellen Wartella, a professor at Northwestern University and author of a study that surveyed 945 preschool teachers in 2015. "It wasn't all that long ago that experts were debating the suitability of technology for young children".
Another study, conducted in Auburn, Maine, randomly assigned half of the district's 16 kindergarten classes to use iPads for nine weeks. Auburn was the first public school system in the US to provide iPads to each of their youngest students. In all, 129 students used an iPad, while 137 students were taught using traditional resources. Each of the 266 students were tested before and after the iPads were introduced into the classroom.
According to the literacy test results students in the iPad classes outperformed the non-iPad students on average, across every literacy measure they were tested on. Children who were taught through the use of an iPad also showed an increased interest in learning and were more enthusiastic about going to school.
In February Apple published its financial results for Q1 2018. The tech titan sold 13.2 million iPads during the period. Apple CEO Tim Cook has repeatedly stressed how important the education market is in the context of the iPad, and the fact that it's doing so well with institutional sales both at home and abroad backs that up.                                                                                      
We're thrilled that over 1.2 million students of all ages are now using iPad and Swift Playgrounds to learn the fundamentals of coding, and over 1,000 K-12 schools across the United States plan to use Apple's "Everyone Can Code" in their curricula, he said.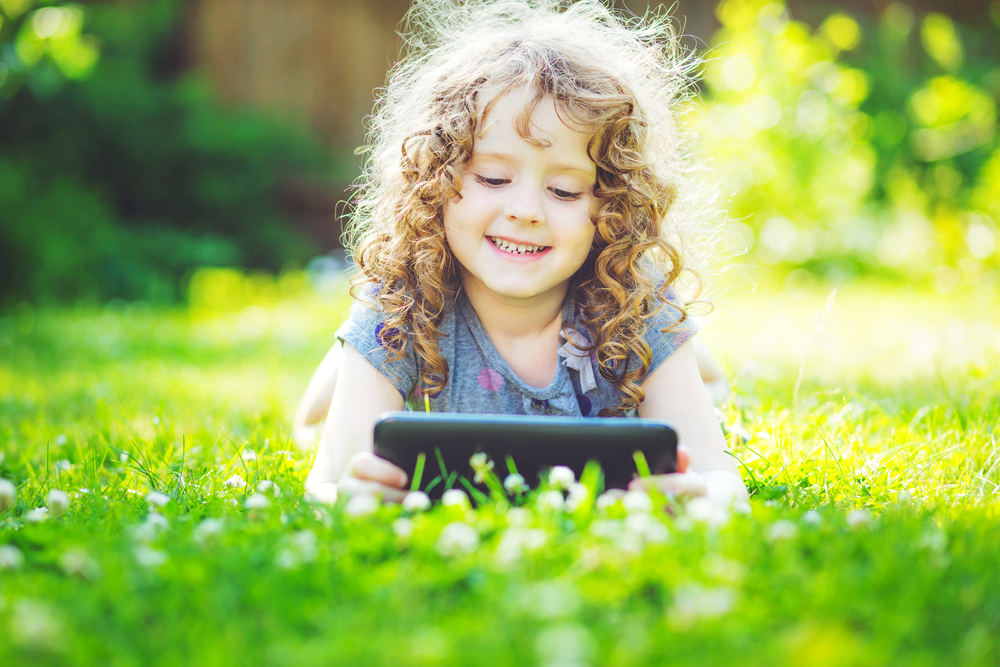 Advantages and Disadvantages of Using iPads in the Classroom
The concept of using the iPad in the classroom makes a lot of sense due to its easy to manipulate touch screen technology, portable format, fast load-up time, extended battery life and the most obvious reason- kids love it.
Student engagement will likely increase due to the shiny new vessel for learning. Lessons will be more interactive and lively than ever before with competitions and games that really inspire creativity and out-of-the-box thinking. Apps for iPad classroom activities are designed to  help Pre-K students learn important concepts such as sequencing, sound-letter recognition and patterns while having fun all through the use of their tiny fingertips.
Beyond the immediate benefit of engaging students, iPads can improve education efficiency and standards. iPads in the classroom bring education to life. They save money on textbooks and deliver even the content educators previously struggled to represent.
On the other hand, as with anything else, pluses of having iPads in the classroom go hand in hand with minuses. In the first place, many schools find the iPad just too expensive. In March of 2013, Apple's lowest priced iPad retailed for $499. Therefore, for schools working with limited budgets, it may be difficult to justify purchasing enough iPads to make a significant impact in the classroom.
One of the biggest criticisms of the iPad is its  inability to work with Adobe Flash and Javascript. A lot of content in schools and websites for kids are dominated by Flash. Although, some argue that the abundance of educational apps make up for it.
The iPad learning curve doesn't just apply to students. Not every teacher has the technical knowledge to quickly pick up on the iPad's many, and varied, uses. Switching over from traditional textbooks and paper and pen lessons to interactive iPad lesson means spending time and money on additional teacher training sessions. And even if they do understand iPad basics teachers may still need extra training to figure out how to adapt iPad learning for younger age groups.
Finally, it might be hard for students  to focus when they have in their hands a web-enabled device that can virtually take them thousands of miles away from the stuffy classroom.
Embarking on an iPad journey with young students
The possibilities for creative projects and activities involving the iPad in K-2 classrooms are endless. It's easy and rewarding to make music on the iPad, using a variety of different instruments. Furthermore, taking an iPad on a walk in the woods during science lessons makes it simple for even preliterate children to document their observations to create a field journal full of images. They can either photograph or sketch what they see in the wild. Some apps will even allow kids to include narration with their images, adding a verbal language component to the activity. Solmson, kindergarten teacher at The Davis Academy in Atlanta, implements a digital storytelling project where students read a story and then come up with their own version of that story. Solmson records her students' voices over their illustrations, helping each student create his/her own digital story. "The kids love this project and feel proud of what they have accomplished," she said.
There are many ways in which  iPad can be integrated into play and learning activities rather then used as "edutainment". Through a combination of the tools and thoughtful teaching strategies, children are able to try out alternative ways of doing things, make connections between elements, create new forms, solve problems together, modify their work and see things from others' points of view.
In the end, no one would argue that the iPads offer zero advantages, but no one should argue that they're perfect, either. Simply providing children with an iPad and saying, "Learn!" won't do much. Teachers should take time to consider what their students' needs are and how they can address them both with and without technology as well as strike the right balance between traditional and iPad-friendly ways of educating young minds. iPads may be more complex than blocks or crayons, but when used strategically they are just like any other tool in the metaphorical child development toolbox.
Do you think that preschool classrooms are benefiting from iPads? If yes, what ways you'd like your children to use them in kindergarten? Share with us your thoughts and ideas.