Among popular titles, we suggest three books every teen should read: Martin Eden, Sophie's World, Death and the Dervish
How many times have you heard someone saying: "I'd like to find something new to read. Can you recommend a good book to me? What's the last book you read?" I'm sure you hear these questions quite often.
Selecting something to read among the variety of genres can be pretty hard as well as emotional. All of us have the read books that left us breathless as we told a friend the plot. For young people that emotion escalates since selecting the right book is a declaration of independence as a reader and a commitment to a new journey. Good writing can introduce young readers to new people and places. Moreover, by reading a good book they begin to see similar human qualities that are common bonds between all people, and discover the wonderful differences that distinguish one culture from another. "Getting lost" in a good book can also make you more empathetic and help you develop and enrich your world of mind.
There comes a point in a young life when the time is right to move on from the books and children's authors they enjoyed as kids, to the books and authors that offer greater challenges. During these intense years of physical and emotional growth, books can provide a safe harbour, a quiet place from which they can explore new ideas and feelings. They can provide readers with the opportunity to meet characters who struggle with shared concerns and the chance to escape into worlds of fantasy and imagination.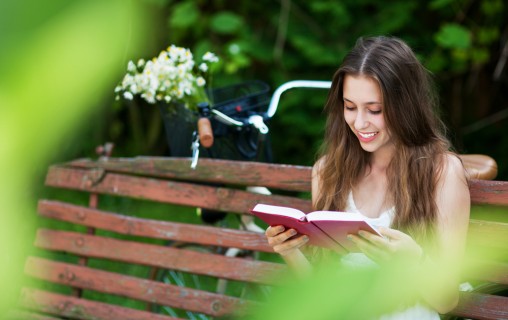 Books can guide the reader through struggles with self-identity and help build self-confidence. However, the task of getting a teenager to read a good book has never been easy. However, instead of the latest best sellers such as "Harry Potter", "The Lord of the Rings" and "A Game of Thrones" most of teens prefer, the following three books I would recommend are more classic ones. In the first place, they speak more directly to our experience and condition than the modern and popular titles. In addition, they celebrate life, human kindness, sincere emotions, justice, truth, knowledge and morality. Finally, these books are treasury of eternal values every young man should fight for in life.
Jack London – Martin Eden
This semi-autobiographical novel is the story of Martin Eden, an impoverished seaman who obsessively and aggressively pursues dreams of education and literary fame. Martin Eden is an intelligent and self-educated young man who wants nothing more than to be accepted by the young, educated rich he sees as a struggling writer. Martin is certain that once in the ranks of these beautiful people, he will finally be happy and hoping that as a famous writer he will acquire the respectability sought by his society-girl sweetheart…
The novel speaks about commitment, perseverance, failure, success and other universal topics, as life is seen as a set of circumstances constantly testing our willingness to achieve our goals and reach full potential. It also deals with the false image of perfection in which this young man believed. Certainly nobody is perfect and doing the things just to please and make somebody like you can be very risky.
Martin Eden is honest with himself and in the end he refuses to betray his ideals and dreams in order to become famous, rich and win the love of a woman he admires. Instead, he chooses eternity. The message of the novel is that injustice, ignorance and greed won't lead you anywhere.
Jostein Gaarder – Sophie's World
A page-turning novel that is also an exploration of the great philosophical concepts of Western thought, Sophie's World has fired the imagination of readers all over the world, with more than twenty million copies in print.
One day fourteen-year-old Sophie Amundsen comes home from school to find in her mailbox two notes, with one question on each: "Who are you?" and "Where does the world come from?". The questions sent to Sophie are questions that everyone asks, and a few spend a lifetime trying to answer. From that irresistible beginning, Sophie becomes obsessed with these questions that take her far beyond what she knows of her Norwegian village. Through those letters, she enrolls in a kind of correspondence course, covering Socrates to Sartre, with a mysterious philosopher, while receiving letters addressed to another girl. Who is Hilde? And why does her mail keep turning up? To unravel this riddle, Sophie must use the philosophy she is learning, but the truth turns out to be far more complicated than she could have imagined.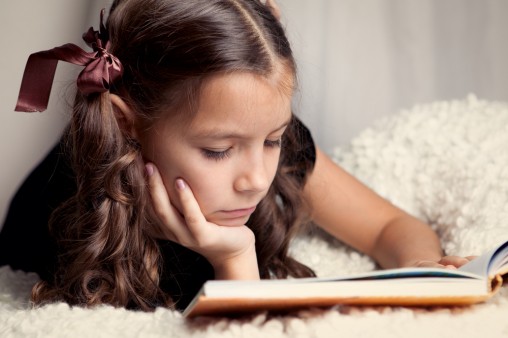 Therefore, Sophie's World is the novel that speaks about an essential part of everyday life – it explains the nature of free will and whether all the things we do are the product of our will, or is there something that controls our thoughts and actions. In addition, this novel offers philosophical view of history and its flow. There are questions even the great minds have failed to provide answers. In the end, Sophie realizes that she will never stop wondering and that makes us human. Philosophical thinking should be part of our everyday lives.
Mesa Selimovic – Death and the Dervish
Sheikh Nuruddin is a dervish at a Sarajevo monastery in the eighteenth century during the Turkish occupation. At forty, he is a settled and respected member of the community, until pushed onto a new path by successive shocks: the arrest of his brother and an encounter with a fugitive from justice. In order to find out what has happened with his brother, he descends into the Kafkaesque world of the Turkish authorities. As he does so, he begins to question the previous certainties and his relations with society as a whole and, eventually, his life choices in general. These bring him into conflict with the local authorities. He becomes part of the political system himself; ill-suited to that, he comes to an unhappy end. Death and the Dervish is above all the story of an individual struggling to find himself and maintain his integrity and dignity in a hostile political landscape. Nuruddin is not an anti-hero, but he is a man profoundly troubled, a thinker rather than a doer, ill-equipped for the challenges he faces.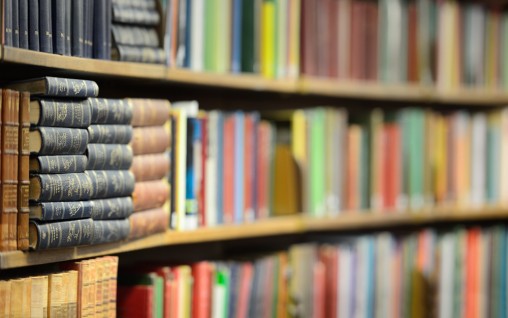 The book deals with the eternal search for happiness. The beginning of the novels sounds a bit depressing due to the verses from the Quran, that regardless of what a man does in his life, he will always suffer loss. Following the protagonist dervish and his confrontation with death, this psychohistorical novel vividly illustrates deep inner struggles of a man, conflicts within himself and efforts to preserve his dignity and morality while he is searching for the purpose of existence and facing with the meaninglessness of life and injustice. The book is highly structured and intertwined with a variety of themes: solid support, inner peace, happiness and stability without which nothing can be done. Nuruddin does not find this in religious service, nor in the holy books. Selimovic leads us to the conclusion that it is wrong to think that the decisions we make depend exclusively upon us. There is something stronger than us, some external and internal forces, that significantly affect our physical and spiritual unity.
[divider]
Though everyone's taste is unique, take your time and think carefully what you are going to read next. As Wentworth Dillon wrote "Choose an author as you would a friend".