Autumn activities are among the best things about this season. There are certain things that only this time of year can give us – cooler temperatures, brightly-colored leaves and a craving for pumpkin.
Here are some fun activities I generally like doing this time of year that are great for parents and children to do together.
Pumpkin Seeds
While we discard seeds from most fruits and vegetables, pumpkins are among squash plants whose seeds are edible (and delicious!). Clean off the pulp from the seeds inside your pumpkin, rinse and dry them, then place them on parchment paper in a roasting pan. Roast them at 300 degrees Fahrenheit for 30 minutes and flavor them to your desire. Depending on your mood, you could toss them with cinnamon and sugar, paprika, parmesan and oregano or – my favorite – olive oil and a dash of salt. Beside being my delicious favorite Autumn snack, they are quite healthy. Unseasoned pumpkin seeds have no cholesterol and are a good source of protein, magnesium and zinc (If you can't get your hands on a pumpkin, many forms of other squash vegetables contain the same seeds that are perfect for roasting).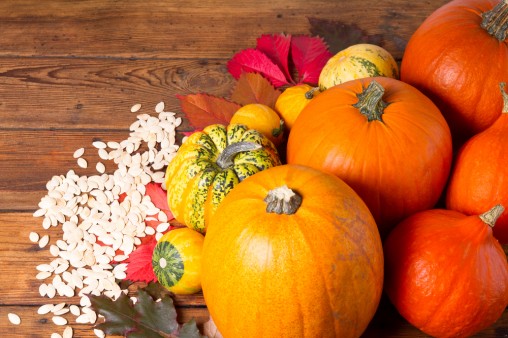 Cinnamon Stick Reindeers
Every year, a cinnamon stick reindeer I had made when I was in preschool is hung on our family Christmas tree. It's cute and, guess what, after all these years it still smells a little like cinnamon! These little critters are fun to make and add a nice scent to your home. All you need is three cinnamon sticks (glue them together in the shape of a triangle, leaving a little room at the ends as antlers), a little red pom pom for a nose and two eyes (which can also be achieved with red and black markers). Add a string so it can be displayed somewhere in the house or on your Christmas tree.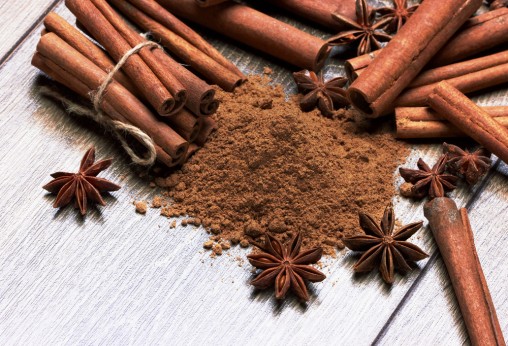 Pine Cone Potpourri
Another great activity that will bring the smell of Autumn into your home is making your own potpourri. Go outside together and collect the pine cones and acorns (dust them off to make sure they're free of bugs). Brush some glue on your items, sprinkle them with cinnamon and let them dry overnight. Your potpourri will soon be smelling beautifully, and you could also add pine needles, dried orange peels or whole cloves, depending on what type of scent you prefer for your home.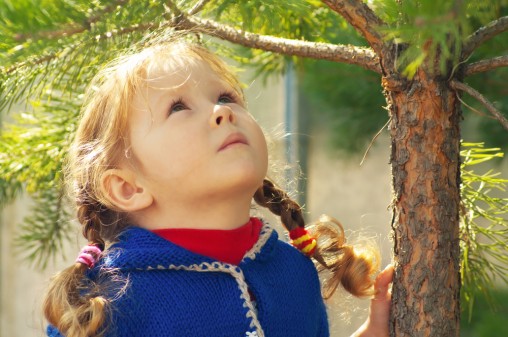 Inspirational Art
There's something magical about this time of year when the leaves on trees change from green to red, orange and yellow. A scenery beautiful to look at, beautiful to photograph, but also beautiful when your children draw it. Take them outside, along with some paper and paints, crayons or markers (specifically with the colors brown, red, orange and yellow) and have them draw the beautiful trees. This is a great way of bringing the beauty of Mother Nature at this time of year into your own home.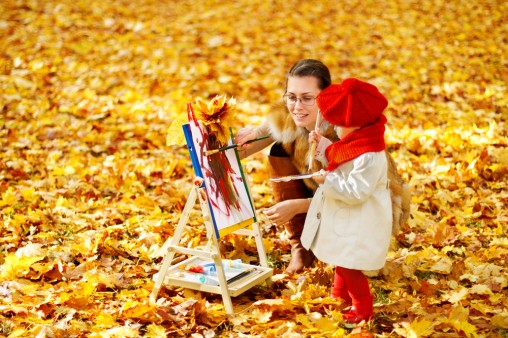 Handprint Wreaths
People typically hang wreaths made of pinecones, tree pine or Autumn leaves on the front door of their homes at this time of year. Maybe this year you could hang one that your children made by their hands! All you need is paper, paint, glue and scissors. You can either have your children outline their hands on the colored paper, cut them out and then glue them together in a circle OR have them dip their hands in the colored paint and make handprints in a circle on white paper. Both will look beautiful and will be a great memory.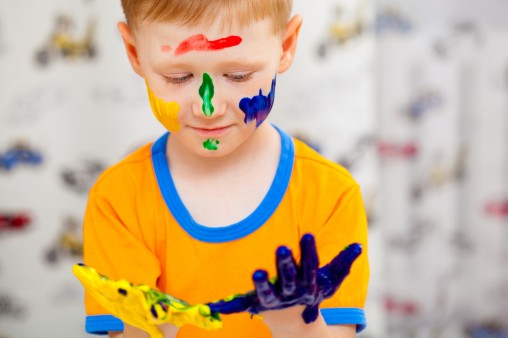 What activities do you like doing with your family this time of year?