Quality Child Care Can Lead to a Healthy Brain
From the moment babies are born, they're ready to start learning. The first few years (0 to 5 to be exact) are considered to be the child's formative years, a period in their life when their brain development is the fastest. This essentially means that everything that a child learns in the first five to eight years of their life will serve as the foundation for their future knowledge and skill acquisition. That's why quality child care is essential. 
Other than their parents, siblings, and other family members, child care providers also play an important role in shaping a young mind. Like every parent, you want your child care to be of high quality as this will inevitably impact your kid's brain development and shape them into individuals they grow up to be.
A link between quality child care and kids' development
There have been numerous studies that aimed to establish a connection between the child's brain development (and student success later on) and the quality of the child care they were receiving. The results all suggested that the children who attended pre-school child care of higher quality were perceived as having more developed social and cognitive skills.
Researchers also concluded that when children are working in a positive, friendly environment where their individual needs and requirements are met by experienced caregivers, this can significantly impact their brain activity, bringing out the best in them and shaping them into individuals who are caring and kind.
Moreover, children who engage in activities that promote their linguistic, mental, physical, and social development while also feeling safe and nurtured grow up to become individuals who are socially smart, which enables them to replicate their positive experiences when engaging in interactions later on.
Long-term benefits for children
Other than providing a significant amount of support to families with younger kids and especially working parents, quality child care also brings a host of benefits when it comes to children themselves.
Children who attended high-quality child care are more likely to do better in school and as a result, they're more likely to go to college.
They also have higher chances of securing higher salaries for themselves later on. Moreover, there are lower chances of their involvement with the criminal justice system, making child care an early investment with a significant long-term impact.
Early childhood experiences shape the children's health and development, largely determining their long-term success. Enrolling your children in quality child care is the first step you can take to assist them in their journey of lifelong learning.
Types of child care
Depending on the country you're from, there are various types of child care you can enroll your kid in.
In Australia, for example, there are four different kinds of child care – home-based, center-based, family daycare, and care provided outside school hours. Child care is typically reserved for younger children, but you can also find child care services for kids that are of primary-school-age.
In the United States, it is reported that almost two-thirds of children aged three to five get pre-kindergarten child care on a regular basis. While the cost of child care varies from country to country, it is becoming increasingly popular as more working parents require child care during non-traditional hours that fit into their tight schedules. A quarter of all children enrolled in some type of child care receive additional care, and having more than one child care arrangement isn't uncommon either.
With the number of working mothers constantly increasing, especially in places like Hong Kong, the need for child care is growing. This has many Hongkongers opting for playgroup programs that make it possible for their kids to learn through play. By engaging in various activities that promote sensory, physical, and cognitive development, they're ensuring their little ones develop to their fullest potential.
Unfortunately, in Serbia, only every other child is enrolled in child care. Many of them miss the long-term benefits of quality child care for their development. However, you can help change that! Click on this link https://fundraise.novakdjokovicfoundation.org/ and help give every child in Serbia an equal chance!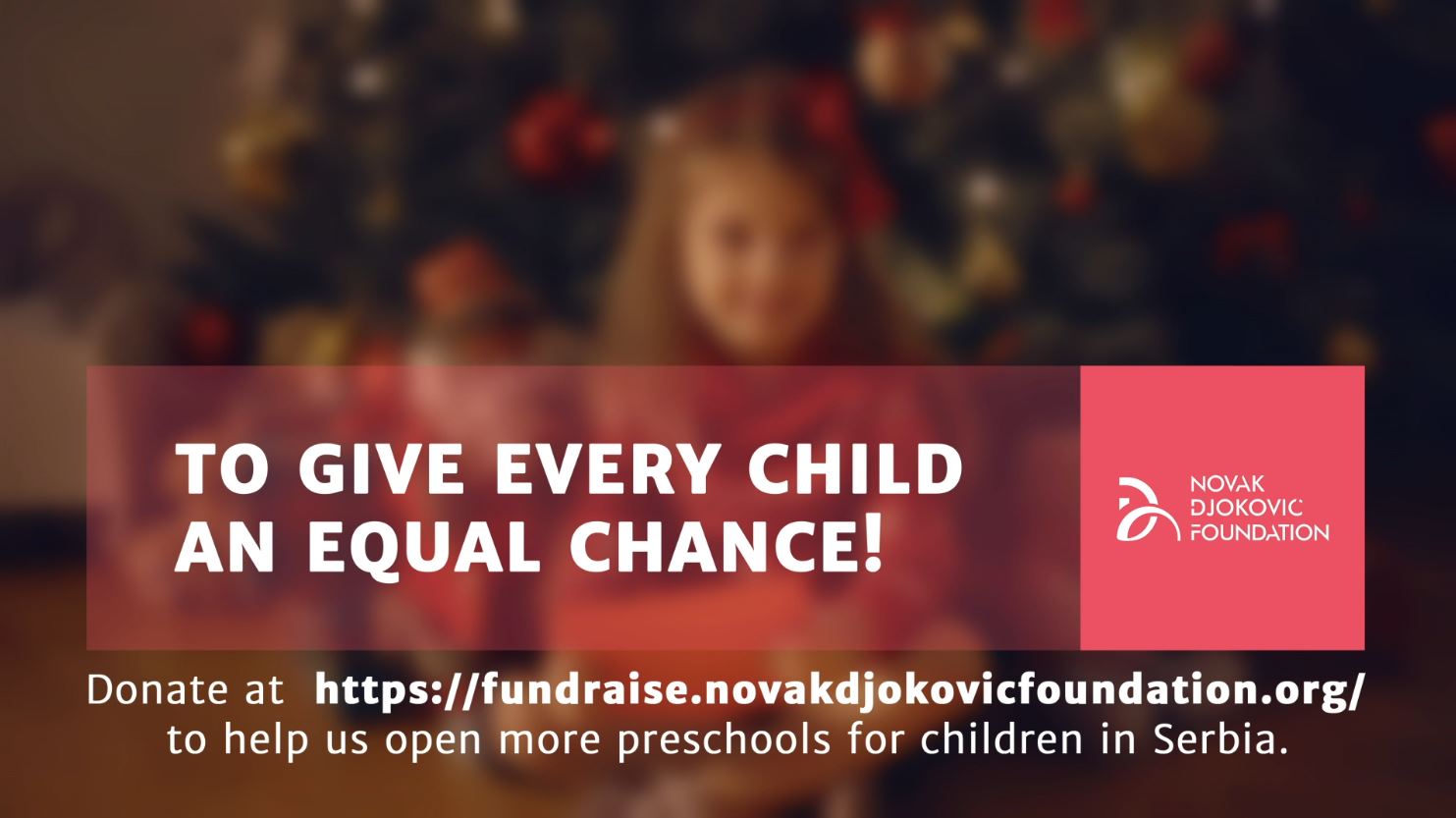 About the author: Diana Wills is a freelance writer and a Biochemistry graduate. Besides her Ph.D. studies, she has a special interest in writing about a healthy lifestyle, family wellness, and self-care. She's a regular contributor at HighStyleLife.com and Ripped.me, along with many other online publications. Her case-study publications on healthy nutrition and self-care topics were featured on relevant websites from the niche and her current projects are focused on child development news and researches.